"HappyChanyeolDay" trends worldwide on Twitter
Happy birthday to EXO-K's Chanyeol who is turning 22 this year! Many fans are wishing him a happy birthday through Twitter using HappyChanyeolDay and it has been trending second in the World Wide trends.On the star's Instagram account, he uploaded a photo of himself with damped hair, surrounded by his fellow EXO members, as he is getting ready to blow out some candles on an adorable cake decorated with little gingerbread men, trees, and a bright golden star.
The caption reads, "I really did not even think I would be getting a cake today..I am really so so grateful to my members and the manager hyungs. In the picture even though I had washed up and did not even dry my hair and my towel is hangin on my neck, because its my birthday and because I am so grateful I uploaded it, I love you lots."
EXO is schedule to perform at MAMA and will be making a comeback in January with their second album. If you would like to keep updated with EXO-K's Chanyeol, follow him on Instagram @real__pcy.
[instagram://v3wtIoLmTM]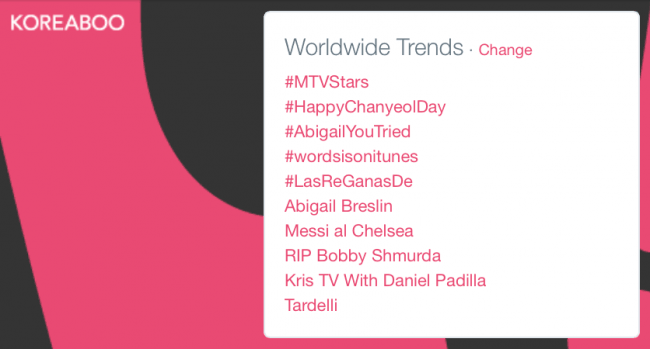 Share This Post