Hoya surprises with transformation into a bank robber for drama "Mask"
SBS has revealed still cuts of INFINITE's Hoya ahead of the drama's premiere, increasing fans' anticipation for his character in the show.Starring Soo Ae (who plays a double role), Joo Ji Hoon, Yoo In Young, and Yeong Jung Hoon, Mask will take over the timeslot for the recently-ended drama The Girl Who Sees Smells.
All dressed in black from head to toe and posing nervously with a gun in his hand, Hoya seemed well-immersed in his role as a bank robber in the still cuts. Hoya plays a supporting role in the drama, as Soo Ae's younger brother. According to earlier reports, his character is slightly immature with troublemaking tendencies, but still a loving member of the family.
Meanwhile, the Korean movie Heeya, where Hoya plays the main lead, is expected to be shown in theaters this year.
Mask is scheduled to make its premiere on May 27th and air every Wednesday and Thursday at 9:55PM KST.
#가면 왠지 긴장한 듯한 표정으로 은행을 찾은 지혁(호야). 품 안에 숨겨둔 총을 꺼내들었는데..!!지혁은 왜 총을 들고 은행을 찾아갔을까요?27일(수) 밤 10시 #Mask 첫 방송에서 확인 ^.~

Posted by SBS on Friday, May 22, 2015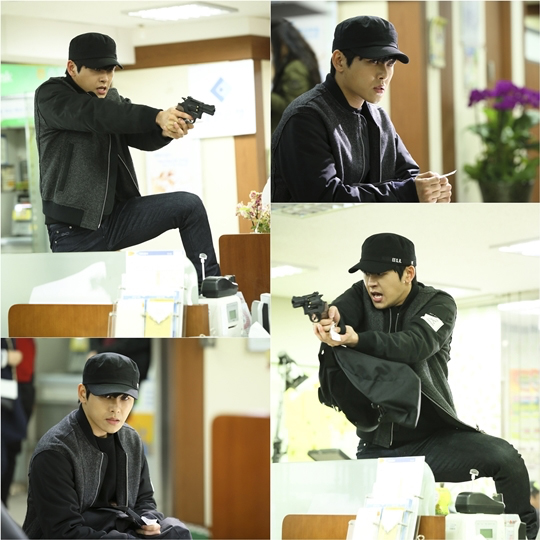 Share This Post