Hyosung shares her diet secret for a perfect body
In the middle of her solo comeback promotions with her title track "Into You," Hyosung seems to be continuing her food diet, which she revealed through her latest SNS update.
On May 12th, Hyosung revealed one of her secrets to getting a perfect body line such as hers through her Twitter account, unveiling photos of herself eating a tofu salad. She writes, "Nowadays, my meals consist of tofu salads. I want to eat rice this week," giving a cute expression in one of the photos.
The SECRET member released her mini-album FANTASIA and her title track "I Need U" on May 11th, and following the release for nearly two hours, #Junhyoseong and #FANTASIA were seen trending in real-time on Twitter revealing just how popular she is on a global trend.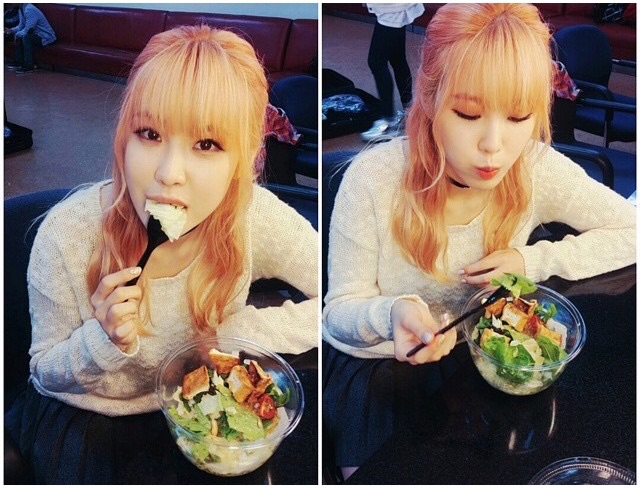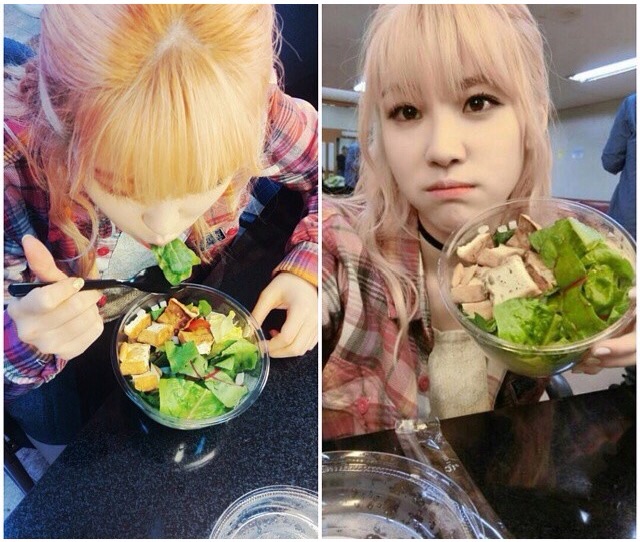 Share This Post