I.O.I's Somi Feels "Weird" About Her Father's Rising Popularity After K-Drama Cameo Role
With her appearance on Mnet surival shows SIXTEEN and Produce 101, I.O.I's Somi has become one of the most popular young idols in the industry. 
And while the JYP Entertainment singer has quite a large fan base, she's not the only member of her family who has fans. After making an appearance in hit drama Descendants of the Sun, Somi's father Matthew Douma has become quite a celebrity in his own right, with many fans praising him for his acting and his visuals. When asked about his popularity on a recent broadcast of talk show Happy Together, however, Somi explained that it's still quite weird for her.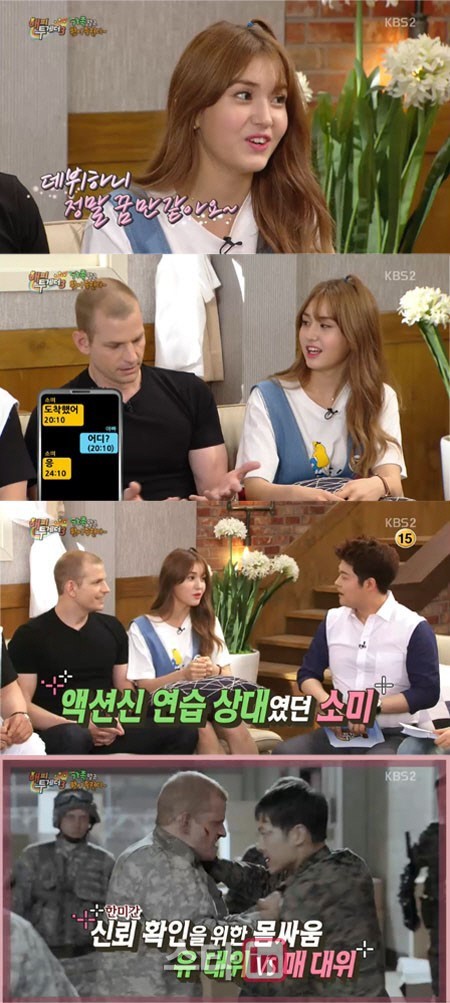 Source: E-Daily
Share This Post