IOI's Somi Under Fire For Allegedly "Immature" Actions At The Airport
IOI's Somi made her debut with the group at just sixteen years old, making her one of the youngest idols to enter the industry. 
And while the JYP Entertainment singer has been praised for her talent and personality, she's recently come under fire for her immature actions at the airport. Rather with her fellow group member Nayoung, the singer instead opted to sit on an airport cart and have Nayoung push her.
After seeing the photo, many fans criticized Somi for acting immature, adding that even though she's young, she should know better than riding a cart like a young child.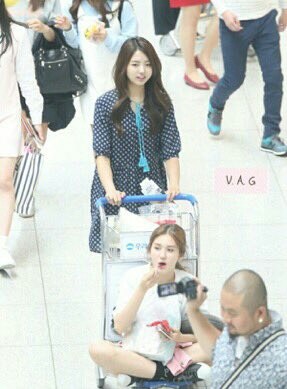 Source: Pann
Share This Post