IU is "Alice In Wonderland" for comeback image and MV teasers
Female solo singer IU is finally returning with a new album CHAT-SHIRE, taking on an Alice In Wonderland theme in this completely self-produced album.
Releasing the album jacket for her 4th mini-album, the image shares an illustrated drawn map of the fairytale world including the "Red Zone" where the Queen of Hearts resides.
However, she takes on another persona as the Cheshire cat with two different eye colors as purple ribbon decorates her body and head, giving her a mischievous aura.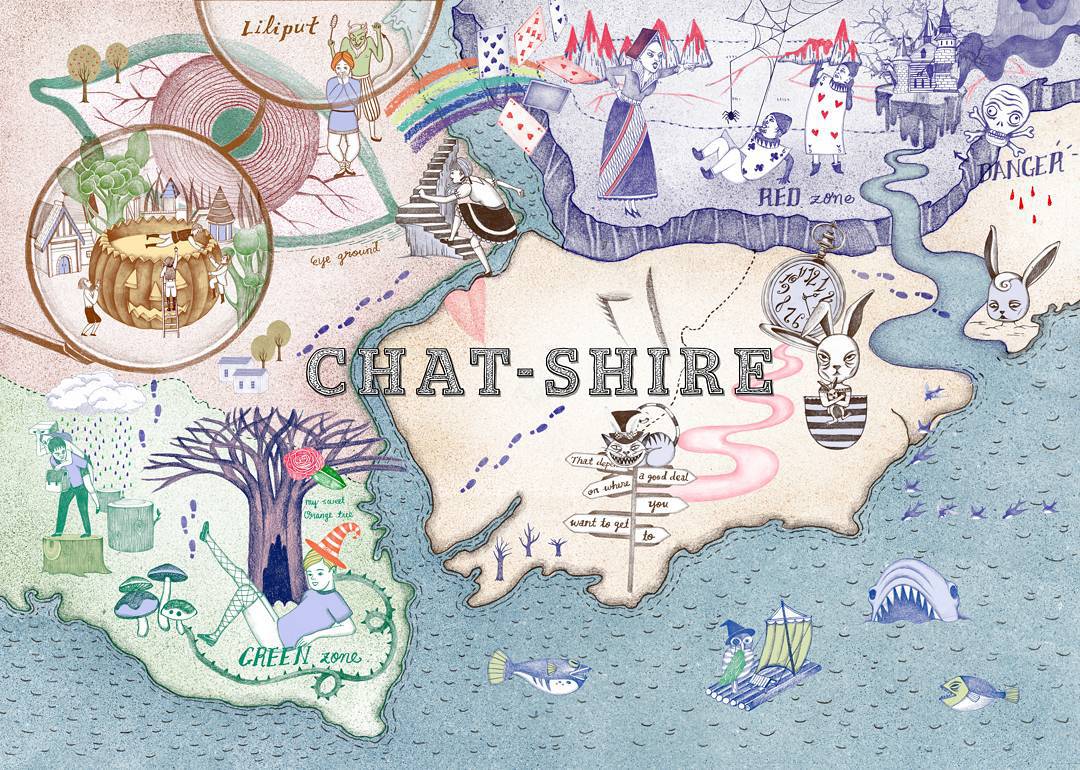 Following the release of her image teasers, the first video teaser for her track "The Shower" was unveiled on October 14th. Only focused on IU, her acting abilities is shown as she looks on with a forlorn expression on her face as rain falls around her. Near the end of the video, IU looks up and gives a small smile as if giving viewers a bit of hope through the sadness.
CHAT-SHIRE will be released on October 23rd at midnight KST with the second video teaser expected to be released on the 16th at midnight KST.
Source: The Star Chosun
Share This Post