Jackie Chan and Siwon are front and center for Lunar New Year
Movie legend Jackie Chan posed with Super Junior member and Dragon Blade co-star Choi Siwon for the cover of Chinese magazines and are featured for their Lunar New Year editions!
Siwon posted links to the newly published cover on his Weibo as the two continue their promotions for the recently released movie.
On the cover of iWeekly, Jackie Chan and Siwon posed playfully next to each other as they held up small ram figurines between their cheeks, welcoming the new year of the Ram. Jackie Chan seemed to have a fatherly appearance as he sat next to Siwon who smiled brightly and gives two thumbs up.
Meanwhile, on their second cover, they become a close pair as Jackie Chan casually rested his arm on Siwon's shoulder as the two looked at the camera with heartwarming smiles.
Dragon Blade is a historical action film that follows a framed commander of the Han army (Chan), a runaway Roman general (John Cusack), and an heir to the Roman Empire, and how the three must resolve their respective obstacles to return to their rightful places.
Siwon plays Jackie Chan's corrupt superior, however, it seems that the on-screen enemies are extremely friendly and affectionate toward one another off-screen!
Dragon Blade opened February 18th, the first day of the Lunar New Year, in theaters and on IMAX 3D.
Check out their friendly photos below: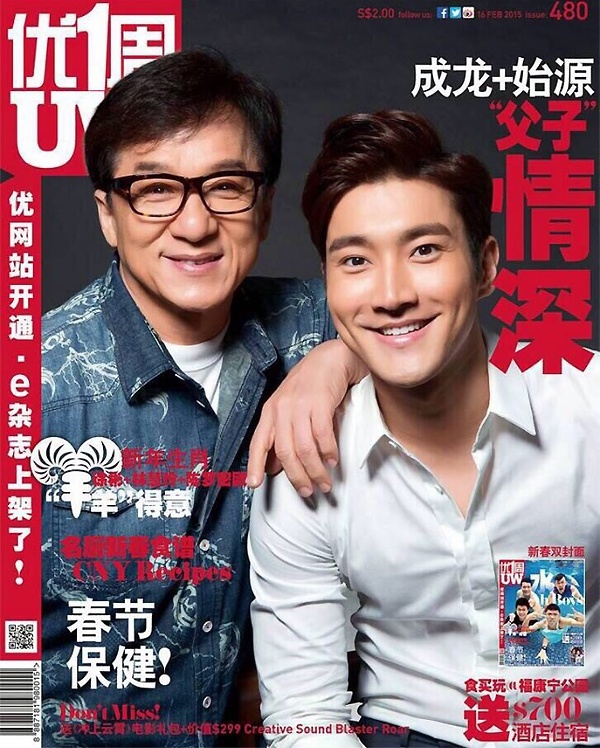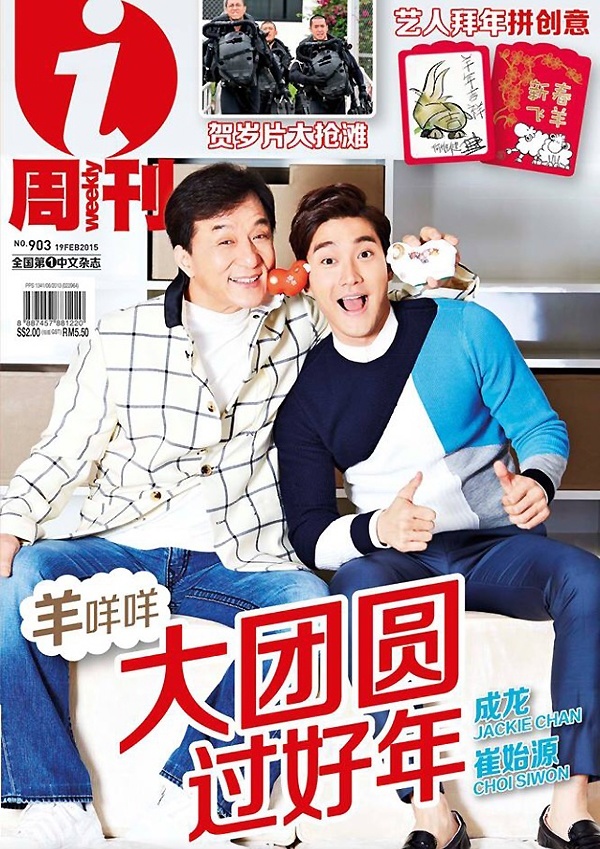 Source: Dispatch
Share This Post