Jaejoong reveals what Ko Sung Hee ate before kissing him
Kim Jaejoong, the male lead of the new KBS drama Spy, revealed what his co-star Ko Sung Hee ate before they shared their first kiss scene.
Spy aired its first episode on January 9th and has already gained much attention from the public.
The January 10th episode of KBS's Entertainment Weekly invited the main cast of Spy onto the show, including Jaejoong, Ko Sung Hee, Bae Jong Ok, and Yoo Oh Seong.
In the episode, Jaejoong revealed, "The first scene that we had was a kiss scene. Before heading to film that scene, I was on the phone with Ko Sung Hee, and she said she was going to eat samgyupsal (pork belly meat). So I thought it was also alright for me to not prepare anything before the scene."
Jaejoong added, "Although she had some samgyupsal, there wasn't much smell from that, so I was thinking, actresses are indeed different," causing much laughter on set.
While Spy has been accused of plagiarism, striking similarities in its poster with French film Léon: The Professional, the drama will continue to air every Friday at 9:30PM KST.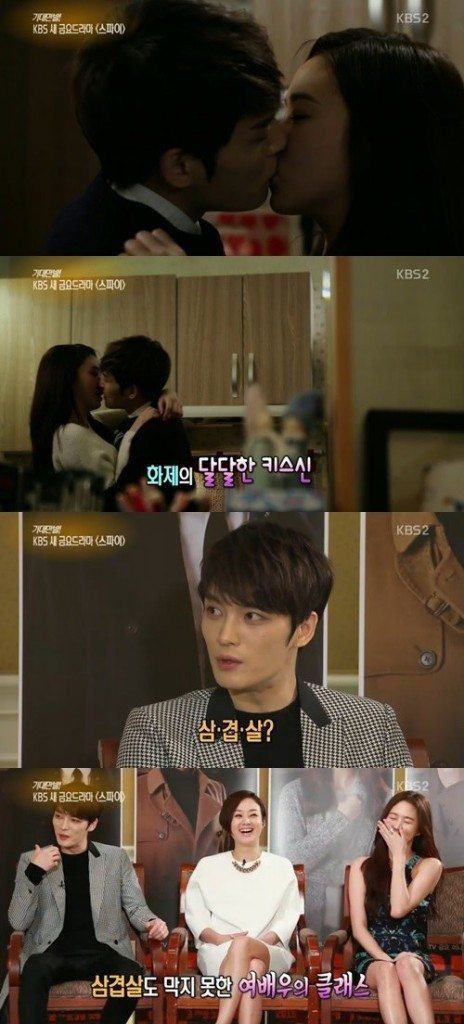 Source: newsen
Share This Post