Jazon Mraz compliments contestant Lee Jin Ah on "K-Pop Star 4" special episode
SBS celebrated Lunar New Year by releasing a special episode of K-Pop Star 4 on February 19th.
Similar to the K-Pop Star 4 Christmas special, the K-POP STAR Hidden Stage Lunar New Year episode featured interviews with current competitors, highlight performances, and unaired performances.
The main focus of this episode is that SBS invited Jason Mraz to mentor and perform for the competitors.
On November 2014, Jason Mraz appeared in a video and left a personal message for the contestants. As soon as the video ended, Jason Mraz appeared at the door and all the contestants were shocked and exciting to see him in person.
The episode revealed snippets of the contestants performing for their guest, but Lee Jin Ah seemed to have made the biggest impression with her piano skills. Lee Jin Ah performed "Time, Please Move Slowly" and Jason Mraz commented that she is very comparable to jazz artist Michael Franks. Jason Mraz also said to Lee Jin Ah, "I am at awe. Whatever you are doing, keep on doing it. You're mixing a variety of genres like jazz, soul, and funk, but you're still staying true to yourself."
When Jason Mraz was asked about how one should approach the competition to be more unique, he shared, "Making music is like a magical and spiritual experience. Try and fall into the music. Don't focus mainly on the competition, instead, think of the music. Good luck. Thank you."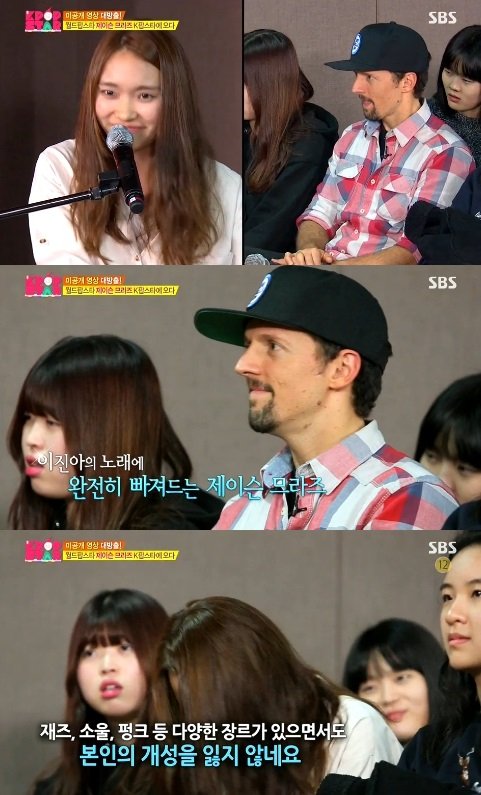 Share This Post