Jessica Jung posts personal photos taken from Pacquaio vs. Algieri boxing match
Jessica Jung updates fans of her recent activities and posts morepersonal photos taken from the boxing match between Pacquiao and Algieri in Macau, China. 
On November 30th, Jessica personally uploaded five photos on her Weibo account, which came with a message saying, "Many thanks to Reggie Martin and the Venetian Macau for a wonderful time! Rocking it with Ja Rule and watching Manny do his usual winning thing: simply awesome!" She also uploaded photos she has taken with international celebrities such as Ja Rule and Reggie Martin, who recently made an update regarding on her solo career on Weibo as well.
Jessica Jung was well talked about last November 22nd after she was spotted attending the Pacquiao and Algieri boxing match in Macau, together with Tyler Kwon.
Since her leave from Girls' Generation, she has been keen on promoting her fashion brand BLANC & ECLARE, as they prepare for they major launch.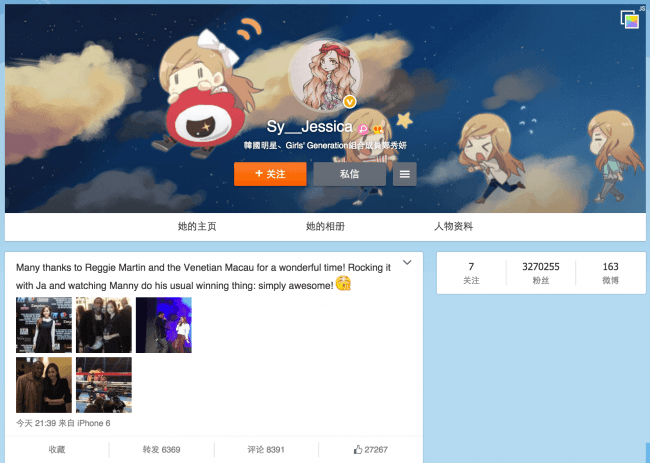 Share This Post