JJCC holds special event for White Day
JJCC has a special event planned for this year's White Day and have also made an announcement that will excite fans. 
JJCC has said that they will hold a guerilla concert for fans on March 14th (White Day).
For this upcoming concert, the members of JJCC wish to establish a close interaction with the crowd, performing only feet away from their fans. March 7 was their first concert in this fashion, while March 14th will by the surprise concert.
JJCC plans to open the concert with their debut song "It's Always Like This at First" followed by 4 more songs:  "Bing Bing Bing", "Be Good", "You're Leaving", and "Scream." There is also a high probability that they will perform a new song, although it is uncertain if they will or not. Because of the proximity with which they will perform, fans will be able to see the members more up-close, giving the stage a more "stretched out" feel. 
Also on White Day, the members of JJCC will give candy and flowers to the fans that decide to drop by and watch the performance to make the bittersweet holiday a special one.
They also announced that they will release new music in the upcoming weeks and continue to promote themselves around Korea.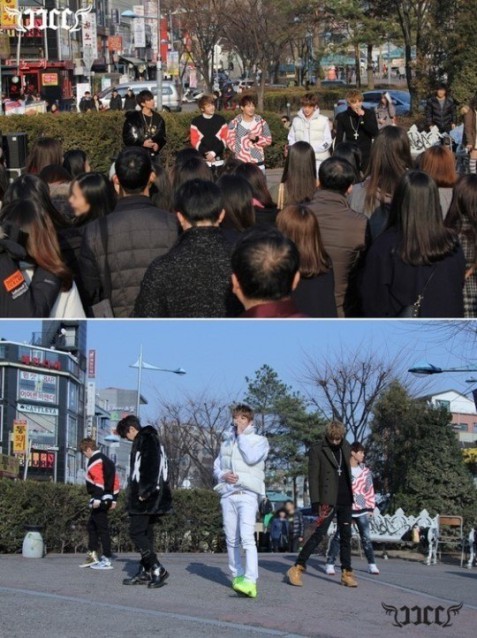 Source: News1 Korea
Share This Post