JYJ's Jaejoong looks mysteriously sexy for "Harper's Bazaar" magazine
JYJ's Kim Jaejoong displays his mysterious, sexy, and sensual charm in his latest photoshoot for the February issue of Harper's Bazaar magazine. 
Although Jaejoong wears chic yet comfortable outfits suited for the winter, the lines of his lithe, fit body still show through his clothing as he poses with absolute charisma for the camera. Throughout the series of black and white images, he pulls at the collar of a light turtleneck, puts his hands in his pockets, and gazes intensely at the camera to create the image of a confident, alluring man.
In addition, in part of his interview with the magazine, Jaejoong expressed his love for his fans, saying "My fans are the only who ones who accept me completely. Sometimes even I don't like myself. But once I start to receive their hearts, naturally, an absolute trust begins to build between us. I don't want to sacrifice myself for anyone else. If I have to make a compromise, it would be for them only." 
Jaejoong recently bared his abs and showed off his sculpted body for his latest drama, KBS' SPY, which premiered on January 9th. He portrays Sun Woo, an agent for the National Intelligence Service the son of Hye Rim, a former North Korean spy played by Bae Jong Ok.
You can check out more Jaejoong's pictorial and interview in the February issue of Harper's Bazaar!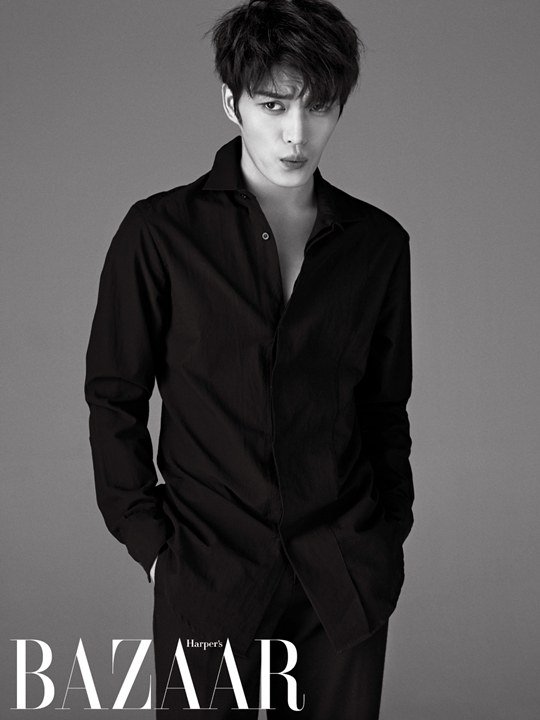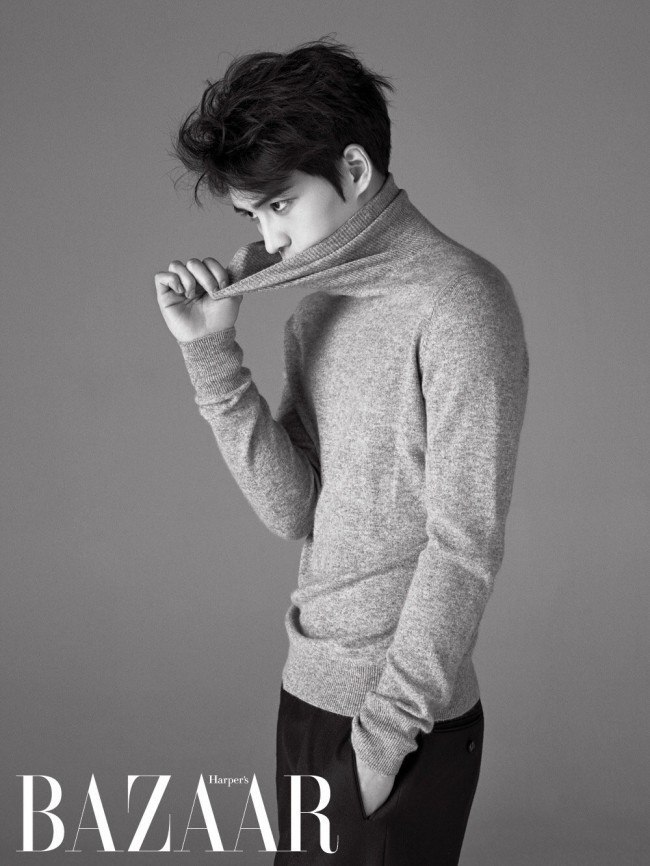 Source: EDaily and JYJ Official Facebook
Share This Post