K-Pop On Disc — A Story of Three Albums: f(x)'s 4 Walls
While people hope 2017 will bring another f(x) comeback, here's a thorough look back at their last album, 4 Walls.
In 2009, one of the biggest acts on label S.M. Entertainment, Girls' Generation, released "Gee," the hit that would go on to become their signature song. That song was fairly typical of much of Girls' Generation's music: saccharine and irresistibly catchy, although somewhat inoffensive at the end of the day.
That same year, S.M. debuted a new girl group. f(x) — made up of Victoria, Amber, Krystal, Luna, and Sulli — were touted as the weirder younger sister group to their label mates. It was apparent from their image that they weren't necessarily going to be a carbon copy of Girls' Generation. They were a modest five members to Girls' Generation's (then) nine and weren't nearly as public-friendly as Girls' Generation either. Their fashion was less pink, their names less Korean, and their style less overtly feminine: rapper Amber was well-known from the start for her androgynous tomboy-like style, a rare sighting in girl groups.
And their music matched. It was by no means some avant-garde musical revolution, but you only had to listen to their debut song, "LA chA TA", side-by-side with "Gee" to get what they were trying to convey. It was more aggressive, more synth-y, more playful than basically anything Girls' Generation had released by that point, and we now had the addition of rap as a fixture part of their group through Amber. They were a perfect antidote to K-pop's overbearing sugariness.
Through the years, the same general concept persisted: f(x)'s music kept weird in pop music terms, experimenting with variants on their dance-centric sound. Their discography has been consistently interesting, particularly 2013's Pink Tape, which had the samba-flavoured, Christmas song-sampling "Rum Pum Pum Pum". They were hugely successful with all their oddities intact but were still somewhat in the shadow of the more popular acts on their label, such as boy band Super Junior or, still, their older sister, Girls' Generation. It took them six years to even host a solo concert, or get a fandom name, a rite of passage for K-pop groups (their fandom name eventually became 'MeU's, if you're wondering: pronounced like the Greek letter and mathematical symbol μ).
This takes us to 2015, where loveable weirdos f(x) went from five members to four, with the departure of member Sulli in August. This was after much speculation through 2014's somewhat messy campaign promoting their album at the time, Red Light, with Sulli looking frequently more disinterested in the group and at points simply missing from the promotions.
People wondered if this was the start of the breakup of the group. Leader Victoria, Chinese by nationality, always had obligations and a more promising career by herself in her home country, and the status of Krystal had been slightly up in the air since her sister, Jessica of Girls' Generation, had left the group and SM Entertainment completely in 2014: nine became eight, then five became four. Yet, in October, came the announcement that f(x) were returning as a quartet, with the release of their album, 4 Walls.

There was something more subdued about f(x)'s comeback without Sulli. The packaging was a hipster-y orange and purple, and minimal in nature, somewhat reminiscent of an IKEA manual sans the Swedish words. It was teased with an arty exhibition and general mysteriousness. Of course, the big one is the very conscious rebranding of being a four-member group now: 4 Walls straight from the title was their way to move on from the loss of one of their most popular members, and that they could still carve a path for themselves even with that looming from their group name.
Come October 27 in Korea, the lead single, the titular "4 Walls", dropped along with the album itself. K-pop fans had come to associate f(x) with odd pop sounds, but it's unlikely that anyone would have seen "4 Walls" coming: the track saw the girl group embrace the sounds of UK dance music of all things. It was particularly in deep house and garage that they found inspiration, recalling Craig David for an older comparison or Disclosure for a more current one, and it became a refreshingly different interpretation of f(x)'s association with dance music.
The track was nowhere near as upfront and aggressive as their earlier singles, which were often defined by their buzzing saw synths, chromatic harmonies, and general noisiness. Instead, we got rumbling bass, a 2-step beat and an effortlessly stylish hook, rendered in whispered beauty. It still had a k-pop touch to it of course that you wouldn't find in Western music between the girl group harmonies, or the curious double bridge that sees the song jump from intoxicating dance breakdown to hushed R&B beauty within a matter of seconds. f(x)'s blaring extrovertism had not been removed from their identity, but it had been tempered. They had matured as a group.
It's worth considering the music video too. In general, it was a lot of barely there moodiness, informed by Tumblr aesthetics, with a shapeshifting aspect ratio and an art film take on the butterfly effect in its narrative. Once again, this was in stark, stark contrast to many of their old videos, which were generally 'box music videos', a style popularized by S.M. Entertainment, where the idols would dance in a brightly-lit, flashy and colorful box set. Reinvention didn't have to be loud, they proved.
For those who looked closely, perhaps the reinvention was more obvious than it seemed. 2015 was the year that London-based production duo LDN Noise started lending their hands to K-pop, particularly for artists in S.M. Entertainment. Their eye for the UK music scene brought a whole new perspective on the sounds that dominated the industry. That year, SHINee (commonly considered as f(x)'s sibling group) released "View", perhaps the first hint of the house influences to come with f(x)'s impending comeback later in the year.
LDN Noise contributes three songs to the album, each almost immediately recognizable as their work. There's one in each third of the album, so you get a little reminder of f(x)'s new influences and sounds throughout the album's listen. The three songs are also roughly in order of sheer insanity, going from the subdued "4 Walls" to the 90s piano house anthem "Rude Love" to the brass-laden, Latin pop tribute "Papi".
The dance vibe of the title track is not a simple one-off on the album as "Rude Love" proves. LDN Noise channel 90s house, particularly in the opening bouncy piano riff that was so distinctive about much of that genre. Consider the similar treatment of the pianos in the chorus of Madonna's "Vogue" or, for a more recent example, Katy Perry's own piano house tribute, "Walking On Air". It feels particularly interesting showing up on a K-pop album since it's not a genre that was really ever present in Korea in the 90's. It feels quite 90's, but completely modern at the same time, by virtue of new Western influences.
"Papi" mines Europop and 2000's dance music even more heavily, in its thumping four-to-the-floor beat and high-velocity synth riff. It feels very suited to the club floor particularly with its shameless chorus cry of "Papi, let's go! Cause I kinda like it" which explodes with unrestrained ridiculousness. There's even a Latin style breakdown at some point during the song just to push the song to its very extreme. It's very difficult to imagine any other group but f(x) releasing this sort of song, a tribute to both this album's consistency of sound and f(x)'s unrelenting personality.
More veteran names do appear though alongside LDN Noise on the album. Rapper Zico (of Block B) lends his rapping expertise to '"Traveler", a melancholy 80's-style track and the slowest moment on the album. It is however one of the most tender moments as well and shows that f(x) can revitalize ballads into something worth listening.
SM Entertainment's in-house songwriter Kenzie contributes to the album, as does songwriting collective Jam Factory. Andreas Öberg, a Swedish guitarist, and prolific k-pop songwriter, is responsible for "Glitter", the most sugary moment on the album. That said, its chorus drops with feverish intensity and some brilliant harmonies (and the bridge is a moment of pop joy). Norwegian collective, Dsign Music, provide both "Déjà Vu" and "X". Those two songs' Scandinavian influences are quite clear, particularly on "Déjà Vu" which feels like an Annie song in its brash but sophisticated take on synthpop. The ubiquity of Scandinavian songwriters and producers is as common in k-pop as it has been in Western pop, which is dominated by the likes of Max Martin and Shellback.
4 Walls against the odds feels like a cohesive collection of pop songs. You most likely wouldn't see a post-Disclosure garage-pop song next to frosty Scandi-pop on a Western album, but K-pop's penchant for eclecticism makes the two fit together very naturally.
In general, K-pop often feels like warped, twisted versions of Western trends. The songs mine an era or a genre: but will have a weird production quirk, or a harmony that you wouldn't usually expect. Songs that would simply exist on a Western artist's album are given choreography and promoted endlessly on TV shows in Korea. Imagine Disclosure's "Latch" being performed live at an awards show as Sam Smith busts some moves. Yet, that's basically what is happening in K-pop all of the time. "4 Walls" was rendered with a simple but lusciously elegant routine that referenced voguing and waacking. "Diamond", a quirky almost trap-inspired tune gets a perfectly synchronized, attitude-filled dance when performed live that is worth noting since it's much less feminine than a lot of other girl groups' dances. f(x) has often had more gender-neutral and intricate dances throughout their career, yet another one of the interesting things that have made them so unique.
Sulli was never the strongest vocalist in f(x). She left to focus on her acting career, and perhaps the music industry was never for her. The parts she had in f(x)'s songs was minimal, usually taking over parts of the bridge and rogue lines in the choruses. Although she had a nice vocal color, providing a shimmering air to their discography, she was ultimately vital in the group on account of her personality rather than her talent.
That said, you can see how f(x)'s approach to vocals has changed in her absence. Luna still leads pretty much every song (and with good reason as she's one of the strongest vocalists in K-pop), but she takes over a few of Sulli's lighter harmonies. More than ever, Amber is given more singing parts on this album. Her warm alto tones materialize (quite notably on "Rude Love") quite joyously, and it's to the extent that her singing is often more enjoyable than her rapping. At no point does the mixing up of vocals feel like a compromise, however: in all ways, it is a feature of 4 Walls and should be celebrated as such. Perhaps most curious of all are the two final tracks on the album, "Cash Me Out" and "When I'm Alone". "Cash Me Out" is perhaps the biggest deviation from the rest of the album's fusion of frosty indie-pop sub-genres, instead opting for a big continental EDM sound. It does threaten to sound like the most dated cut on the whole album, but it does at least fit in amongst the other dance-influenced tracks. It's of particular interest because it actually used to be a song by Zara Larsson of the same name, long before she blew up with "Lush Life".
The closer of the album, "When I'm Alone" is an 80s synth-pop anthem. If that rings any bells, and those bells were Carly Rae Jepsen's E•MO•TION, you're along the right lines. "When I'm Alone" was written by Carly Rae Jepsen and Bonnie McKee as part of the E•MO•TION recording sessions.
"So I worked with this amazing artist called Bonnie McKee, who I worked on Kiss with, and we got in the room and we were both in a really weird mood and we wrote a song about, basically being alone … Trying to find a delicate way to say this. It rhymes with contemplation…"
"When I'm Alone", the enigmatic song written about masturbation was toned down lyrically and ended up being the closer on an album that feels very much like a parallel of Carly's.

f(x) were always one of the more popular K-pop acts in the West even before their 4 Walls era. They embodied much of the exoticism and wackiness that came with a foreign music industry in their maximalist sound and glitzy look. It's fitting that the vanguard act of k-pop also became critical darlings with this album.
The artistic merit of K-pop is up in the air, but optimism and a general shift in attitude in the media bring more credence to the idea that K-pop is worth something and doesn't just have to be a pure gimmick from overseas. Consider 4 Walls contributor Carly Rae Jepsen's E•MO•TION, an album that by all means wasn't expected to be the acclaimed work it ended up being, particularly from the likes of someone who brought us the viral bubblegum of "Call Me Maybe". E•MO•TION getting a 7.4 from Pitchfork? Almost unimaginable for the publication to even review that album a few years ago, let alone give it such a reasonable score.
A few months after Carly released her cult pop album, Pitchfork reviewed f(x)'s album and gave it an incredibly fair 7.3. Nothing revolutionary in music terms, but a marker that publications were able to take K-pop seriously again. Even in the rare times where Pitchfork has reviewed K-pop, no-one has done quite as well as f(x) in making an impact: G-Dragon's 2013 Coup d'Etat was aimed even more squarely at the Western market with guest spots from Diplo, Missy Elliott and Sky Ferreira, but even that album failed to tickle the media's tastebuds as strongly as f(x) did.
https://twitter.com/oufotfhewoods/status/706421222897127424
There even came the news that f(x) was quite unexpectedly being played in H&Ms around the globe after being added to their store playlists. It makes sense after all: the pop house sound was just about reaching maximum saturation, and the UK gloss of the title track fit into that narrative perfectly. It was sneaky though, with Korean lyrics and off-beat song structure subtly marking it from the rest of the pack when it came to mall music. It's akin to being passed the aux at a party, playing K-pop and instead of being shunned, people are getting actively turnt to it. You heard it here first: you can apparently play K-pop in a store without scaring people out.
The future of f(x) is somewhat uncertain. They are tentatively slated for a comeback in 2017, but they're not quite the huge public force that they used to be, especially with the advent of a whole new generation of new girl groups (and especially with their successors in S.M. Entertainment, Red Velvet). It's also uncertain what sound they'll go for this time, although maybe the mid-2016 one-off, "All Mine", provides a teaser in its euphoric American EDM sound.
Still, f(x)'s impact on today's k-pop landscape is undeniable. In the time since 4 Walls, the number of LDN Noise productions in k-pop have grown exponentially. EXO's and SHINee's sound both now revolve around their brand of hybrid R&B and UK garage. K-pop is getting more and more coverage in the West, and there are even actual collaborations with Western artists now. It's not that 4 Walls is directly responsible for all of this (although, in part, it probably is), but it certainly was at the very forefront of a huge number of trends that would sweep the industry throughout 2016 and is still one of the most consistent and cohesive efforts from a k-pop group to date. K-pop can be an album format, and it can defy expectations. Renewal: 4 Walls marked the repair of a broken group, and the re-invigoration of an industry that now has things to prove.
Listen to f(x)'s 4 Walls album on Apple Music or Spotify below:
K-Pop On Disc is your first stop when it comes to in-depth discussion of K-pop and the culture that surrounds it. From albums to music videos and the industry itself, we'll be offering new takes on the culture that we know and love.
A Story of Three Albums is a three-part series looking at some of the most acclaimed girl group K-pop albums in 2015. While 2015 was a packed year for K-pop, these three albums particularly made an impact in their own unique ways. These were albums with stories to tell, and music worth the hype.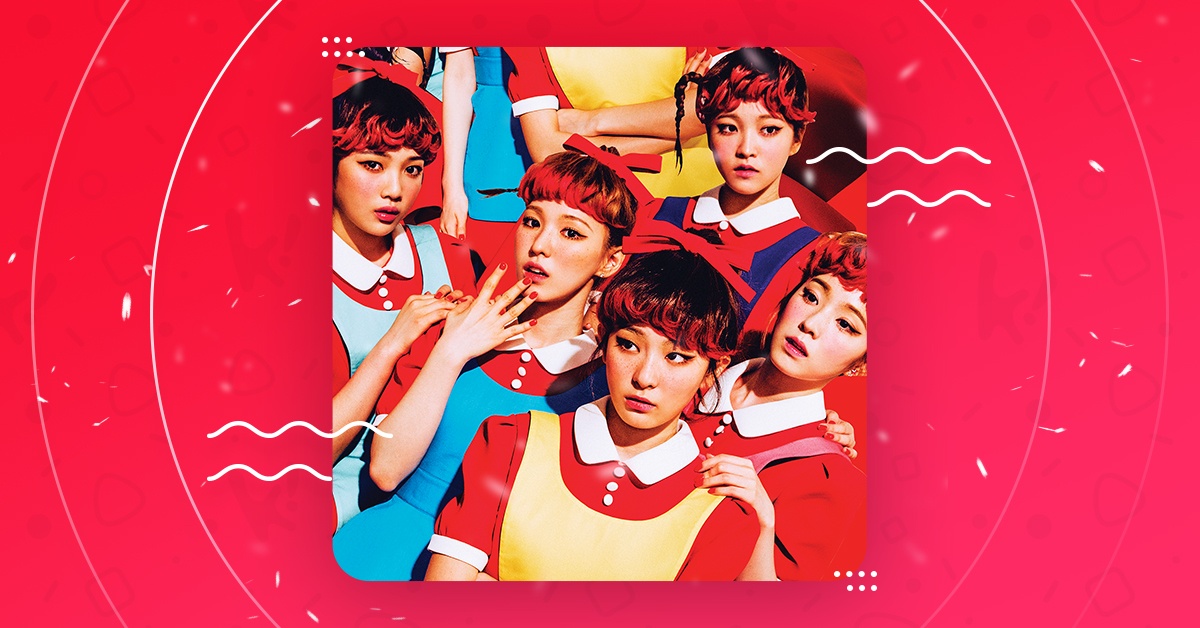 Part III — Wonder Girls' Reboot (Coming Soon)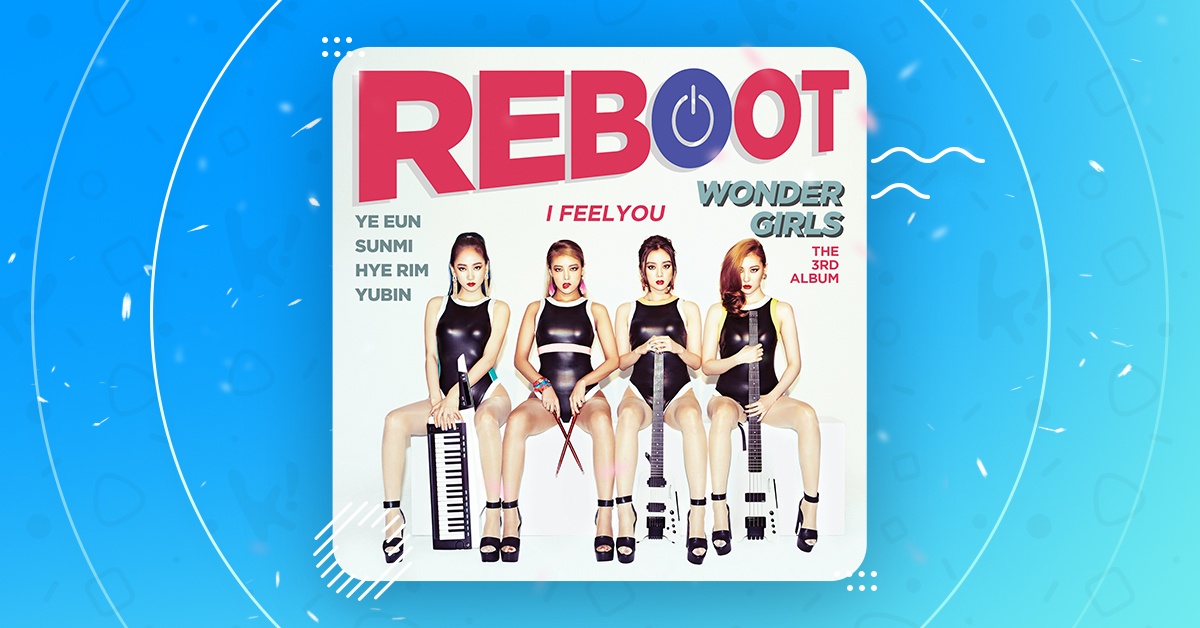 Share This Post