K-Pop On Disc — A Story of Three Albums: Wonder Girls' Reboot
In January, the Wonder Girls announced their official disbandment after 10 years. Let's look back at the group's momentous final full-length album, Reboot.
So far, we've looked at f(x)'s 4 Walls and Red Velvet's The Red. To wrap up on 2015's most iconic K-pop albums, we'll be finishing up with Wonder Girls' Reboot. Of the mentioned groups, the Wonder Girls are by far the most veteran of the three. Debuting in 2007, they've lived through a lot in K-pop history. They've been around for all three of S.M. Entertainment's modern girl groups: Girls' Generation who debuted in the same year as them, f(x) in 2009, and Red Velvet in 2014. Not every group around is guaranteed this sort of longevity and, even though they now have broken up, their 10-year run has been one of the strongest around.
If you're looking for a more straight-forward look at the album in question, Reboot, you can likely skip this first bit: this article will also double as a sort of tribute to the group in general. With the advent of new girl groups — younger, more commercial — it's easy to forget the groups like the Wonder Girls who came before them. Their impact was huge, of course, and for many Western fans, perhaps the group that introduced them to K-pop.
It's worth mentioning that of the groups that I've looked at so far, the Wonder Girls are by far the group with the most numerous member changes. At the time of the group's inception, the group was five members: Sohee, Sunye, Sunmi, Yeeun, and HyunA. Yes, that HyunA, of the recently-disbanded 4Minute. After she left the group barely a year into their debut as a result of her health, trainee Yubin was added to the group as a replacement, who took up the position of main rapper.
The history of the band has been punctuated by a variety of other departures and arrivals, two of which just before Reboot, but also the departure of Sunmi at the beginning of 2010 so she could focus on her academic career, and the arrival of Hyerim to fill her place.
Their career is as winding and ever-changing as their lineup, with plenty of interesting management choices along the way. First of all, there is no denying that the Wonder Girls are responsible for some of the most iconic K-pop songs of all time. The lead single from their first album, The Wonder Years, "Tell Me" was an instant hit thanks to its earworm of a hook and viral choreography, as was the follow-up, "So Hot". "Nobody" came soon after, and playing that song today will still probably get plenty of people pointing their fingers and clapping their hands instinctively at it.
While many people would consider the Wonder Girls archetypal K-pop, they were already definitely doing something pretty interesting even at this point in their career, playing with retro genres much more readily than any other group. "Tell Me" sampled 80s classic, "Two of Hearts", mixing it with 90s bubblegum pop, and "Nobody" was a throwback to the Motown sound, further emphasised by its glitzy, 60s-style video, inspired by the likes of The Supremes.
They were primed for national success, yet the group never really got the same recognition as some of their second-generation peers like Girls' Generation. A lot of it could potentially be placed on their new career direction. In 2009, management decided that it was time for the Wonder Girls to crack America. It was announced that the group would be joining the Jonas Brothers on the North American leg of their world tour (when the three Disney heartthrobs were still the hottest stuff around), which totalled to an eventual 45 concert dates. To coincide with this almost unprecedented focus on a Korean group outside of Korea, an English version of "Nobody" was released, which became the first song by a South Korean group to enter the Billboard Hot 100, charting at No.76 in October 2009.
However, straight after all this, at the beginning of 2010, Sunmi left, leaving their American takeover in a bit of an awkward position. The English-language album they had been preparing was scrapped (which remarkably kept on being mentioned for two or so years before it was finally dropped), and their US tour was delayed by a fair few months. Retrospectively, what was the cost of them looking to the West? While the Wonder Girls were focusing on America, competition back home was heating up in their absence. Girls' Generation had released their breakout 2009 hit, "Gee", Kara had released "Mister", and we saw the debut of groups like 2NE1, T-ara and f(x). When the Wonder Girls briefly returned to Korea to promote "2 Different Tears", it did well, but it felt like a fleeting moment before they returned to America again.
Everything from 2010 to 2012 felt like the group juggling two completely different sides: strong Korean success if they kept on it as normal, and an ambitious American breakout with the promise of international success if it worked. On the domestic side, they released their second full-length album, Wonder World, in late 2011. Its single, "Be My Baby" felt like a natural progression of everything they had done, catchy yet far more mature. Cue going back to America straight after this, and their rather ill-judged Nickelodeon movie, The Wonder Girls. Yes, it is as corny as you think it probably is and makes for an interesting watch if you're up for a laugh.
Cue going back to Korea in mid-2012, where they came back with "Like This". It felt more Americanised, and was pretty unlike their standard retro style, as they had become known for. Nothing was particularly bad about it, but it did go as quickly as it had come, a footnote in their discography.
Then, right afterwards, yes, cue going back to America, for the release of "Like Money", their single with Akon. It felt like a strange dream. It didn't really sound like the Wonder Girls, and the music video's intro where they're all being named seemed like a not-so-subtle way to differentiate them for an American audience, despite the simultaneous choice of dressing them all as identical androids. The choice to feature Akon was equally bizarre since he hadn't really been relevant for at least three years, if not more. The song didn't really go anywhere unfortunately, and was the last English-language release for the group. There were lessons to be learnt from the whole endeavour, particularly in overambition. "Like Money" felt like trend-hopping, and gave off the sense that people higher up were trying too hard to push the Wonder Girls. The intense focus on America meant abandoning their South Korean promotions, at a time when they were doing incredibly well.
The whole phenomenon of South Korean acts trying to make it in the US is not a unique one, and what happened to the Wonder Girls is something that should be in the minds of those who attempt it. To date, the only real Korean breakthrough remains PSY and "Gangnam Style", but people are still trying — people are looking towards the likes of CL and Ailee, who are attempting to launch their own careers in the States, with bated breath.
In early 2013, the group went on hiatus. Sunye got married and had a daughter. First, statements said that she would remain a member of the group; later on, she did officially leave. Sohee left to prioritise an acting career as well. Sunmi, who had left in 2010, returned to music, debuting as a solo artist. Yeeun similarly focused on her solo career soon after, under the pseudonym Ha:tfelt, releasing a debut mini-album in mid-2014.
Many people just assumed that the group were done at this point. K-pop is fickle after all, even for a group from a company as big as JYP Entertainment, and a group 'hiatus' often just means an unofficial, quiet disbandment, fading out of the public consciousness. Of course, that just meant that their return was all the more surprising.

On June 24, 2015, news came out that the Wonder Girls were coming back with a band concept. It seemed pretty radical at the time: the group, which had been on hiatus for two years or so, were returning with something that had huge potential to fall flat on its face. A band concept? It's not really something that many K-pop groups have really tried out, if any at all. In some ways, a band concept does play at odds with what people think of K-pop. You can't particularly execute any hard-hitting choreographies, for instance, when you're playing an instrument at the same time, and the Wonder Girls have certainly had their fair share of iconic choreos over the years from the fluid and preppy "Tell Me" to the retro and sexy "Be My Baby".
Essentially, the audiences for bands and idol groups don't often overlap, so it was difficult to see where the Wonder Girls were going. The comeback also marked a new 4-member lineup. As mentioned earlier, two of the group's original members had left the group by this point: Sohee, to focus on acting; and Sunye, to focus on her family. With the return of Sunmi after her departure in 2010, the new lineup matched up cleanly to a band layout: Yubin on drums, Hyerim on guitar, Sunmi on bass, and Yeeun on the keyboard.
The instrument videos that teased the comeback were monumental in nature. The slick, moodily lit teasers showcased each of their newfound instrumental skills (that fact emphasised by the fact that they insisted on putting "Instrument recorded by…" at the end of each video) while they stared intensely at the camera. It was definitely an impressive first look at their new era.
That said, some fans may have felt bait-and-switched by those teasers by the time the first teasers for "I Feel You", the album's single, came out.
The 80s. The Wonder Girls were here to bring the decade back, and it was subtle as a brick to the face — the teaser and final video for "I Feel You" began with Sunmi unzipping her shorts to reveal some neon retro paradise, after all. It wasn't quite what the instrument teasers promised: Yubin's drums were actually a Simmons-style hexagonal electronic kit and Yeeun, instead of that gorgeous piano, was playing a keytar. Yes, a keytar. It was still a band concept though, and still hugely ambitious, if not now more because of the theme of it all. There is huge potential for the influence of the 80s to sound cheesy and insincere — vaporwave, and large amounts of meme culture all revolve around the decade as it existed in the West, which was peppered with mullets, pantsuits and the likes of Rick Astley's "Never Gonna Give You Up".
What we got instead was surprisingly a very authentic approach instead. Rather than getting a bland pastiche of the decade, "I Feel You" felt like a song that had actually come from the 80s itself. Its slightly gauzy, analog production felt true to the time period; the chord progression; every drum fill and shimmering synth. Like some of the best songs from the 80s, it felt simultaneously timeless yet intensely immersed in the sounds of that time.
A lot of the worries that came with the concept were addressed. The performances were still great fun, and the band thing was only really conceptual in nature more than anything. They still felt like the Wonder Girls people had grown to love, rather than some new sudden actual band. Choreo-wise, there was still something very charming about the elegant stepping and head-rolls of "I Feel You" — somewhat reminiscent of a classic 80s aerobics video — and, for those who were looking for something more upbeat and more traditionally K-pop, two other tracks from Reboot ("Candle" and "Rewind") had a dance practice uploaded onto YouTube.
Let's talk about the musical history of Korea then. During the authoritarian military rule in Korea under Park Chung-Hee before his assassination in 1979, there was some censorship regarding the music allowed in the country. The likes of American pop music and Korean rock music were heavily discouraged under his government. Shin Jung-hyeon, one of the leading figures of Korean psychedelic rock in the 60s and 70s, was asked to write a song for Park Chung-Hee in praise of him in 1972. After his refusal, his music was banned and Chung-Hee had him imprisoned for marijuana possession, and the whole incident hugely slowed the production of Korean rock music in the decade. Folk music was similarly banned for its associations with the more pro-US younger student audience in Korea.
Even in the early 1980s, there was still a lot of anti-American sentiment that meant that the cultural trends happening in the West were barely trickling into South Korea. It was only until the democratization of South Korea in 1987 that things were changing more readily in the cultural sense (and check out the start of the "I Feel You" music video, where the title card says the date 1987 on the last line). After the abolishment of most of the musical censorship that was happening, Korean music was becoming diverse than ever. The Korean diaspora that has led to the huge Korean presence in America in present day (and, indeed, the Korean-Americans like Girls' Generation's Tiffany working in K-pop) also meant American styles and genres coming into the Korean consciousness. Other things such as the 1988 Seoul Olympics only reinforced this new flow of international media into South Korea.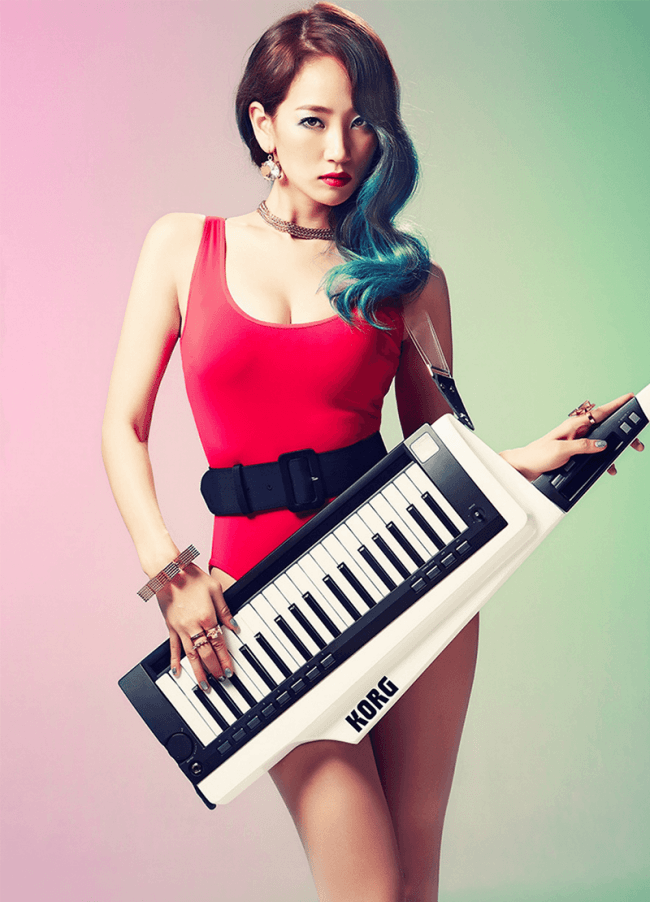 For the likes of J.Y. Park, CEO of JYP Entertainment and songwriter of "I Feel You",  being a young adult in the 80s would have meant growing up with the likes of Michael Jackson's and Prince's music.
The 1st album that I ever bought was Micheal Jackson's 'Off the wall'. That became the definition of music to me. At least 50% of me is him

— JY Park (@followjyp) June 26, 2009
The nostalgia that Koreans have for this 80s sound may not be as strong as America's or Europe's (something that may have led to Reboot's only modest commercial performance), but it is at least a nostalgia that exists. For the new Western audience of K-pop, the Wonder Girls mining the 80s so ferociously makes a lot of sense too.
The traces of various 80s artists can be heard all over the album. For instance, Prince's big "When Doves Cry"-style drums and funk bass are at the heart of "Baby Don't Play", the track that opens the album. It also could easily double as the lead single (which could pretty much be said for the entirety of the album's first third) thanks to a great understanding of what makes a good 80s song tick: huge melodies and anthemic production.
Lionel Richie can be heard all over the funk-flavored, dancefloor anthem of "John Doe", while Madonna's imprint, especially her 1989 album Like a Prayer, informs "Candle", which features a relentless chugging synth line typical of much of 80s pop. The classically 80s penchant for melodrama bubbles up in the chorus of "Candle", which has the production ramp up three levels while a shimmering bell synth doubles the melody. The contrast between the choruses and rap-heavy verses of the song is huge, which feels like a very modern twist to the formula.
The same goes for "Rewind", an archetypal 80s torch song, and one of the most tender moments on the album (although for sure still one of the catchiest as well). The synths are warm and enveloping, and the chorus is set to an insistent, retro string line. The harmonies in how they sing "rewind" together are also treated with utmost care.
"Loved" is a glorious slice of disco, but also hugely influenced by video game music. The song, doused in 8-bit synths, chugs along with rhythmic precision up until its chiptune-style breakdown before the final chorus, which also doubles as a gigantic key change. "Loved" also houses one of the most over-the-top, glitzy moments in the entire album, as a thunderous guitar solo plays over the climactic chorus of the song, yet another authentic 80s hallmark (see Olivia Newton-John's "Physical", or indeed, any of GFRIEND's recent 80s-inspired tracks like "Navillera" or "Fingertip").
The most overtly New wave-inspired track on the album is probably "One Black Night". The synths are crunchier and more thickly laden than elsewhere, and somewhat recalls the likes of Eurythmics through its dark, melodramatic sound. It's also one of the songs that Yeeun helped write on the album (every song has a writing credit from a group member), and does recall a lot of her emotional and theatrical material that she records as Ha:tfelt. In general, the group have had a lot more creative freedom over their music than similarly placed groups (which culminated in their final single, "Why So Lonely", being written mostly by the members themselves with no input from JYP, who usually writes the lead singles for groups on his label). On the other hand, "Gone" towards the tail-end of the album goes the other direction, using synths to provide an airier, more ambient atmosphere.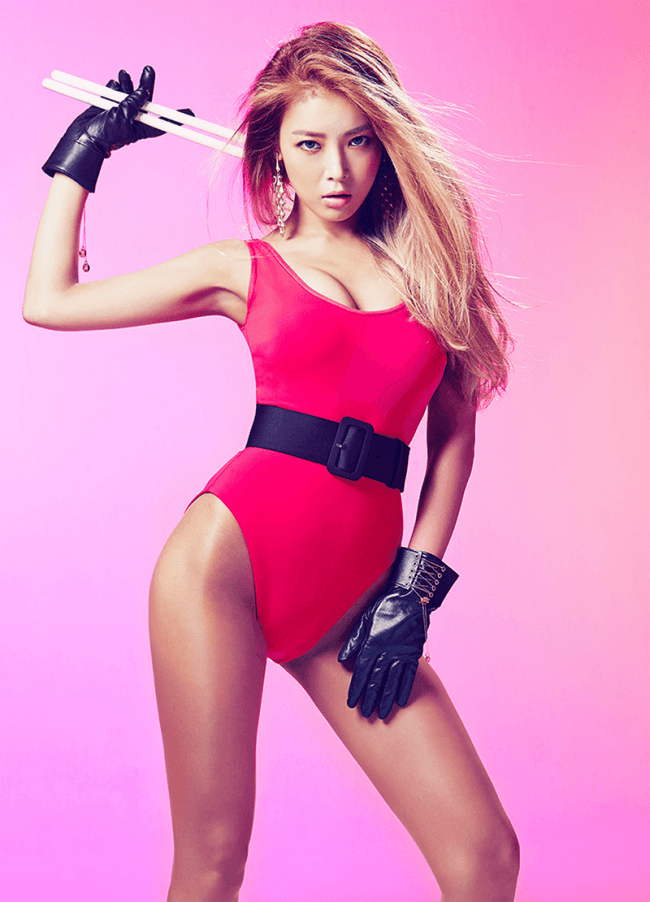 One may wonder why you'd listen to Reboot rather than any actual 80s album. While the influences are clear and upfront, it is more than the sum of its influences. Reboot interprets the 80s faithfully but with a modern flair. First of all, hearing 80s music interpreted by a group is fairly interesting. While there were 80s groups such as Bananarama, they were far and few between, and none of them particularly focused on harmonies in the same way that we have K-pop groups doing now.
One of the biggest modern additions is that of rap. There were some 80s rap acts like Salt-N-Pepa (who had their hit, "Whatta Man", sampled in I.O.I's song of the same name recently), there wasn't really a lot of crossover between the hip-hop scene and the synthpop/new wave scene as Reboot does throughout (especially with the inclusion of rapper Paloalto's guest feature on "Candle"). Yubin, who's essentially been a member of the Wonder Girls since the beginning, has meant rap has been a mainstay part of the group's music (it's also worth mentioning her appearance on rap show Unpretty Rapstar as well). She's always had a unique voice in K-pop, and even more so for a female idol rapper, thanks to her deep and husky voice. It has given her parts a sensual quality on the album, such as on "Rewind", where her film-metaphor-filled verse is delivered with melancholy, the start of it coated in a veneer of stereo crackle.
There's no song that makes the old hip-hop influence clearer than "Back". The entire song is almost hilariously faithful to recreating the sounds of late 80s rap, with record scratches and a new jack swing beat abound. You don't even really have to have been around in the era to understand how referential the song is in its sound since the likes of MC Hammer's "U Can't Touch This" and Salt-N-Pepa's "Push It"  have lasted to present day as mainstay party tracks.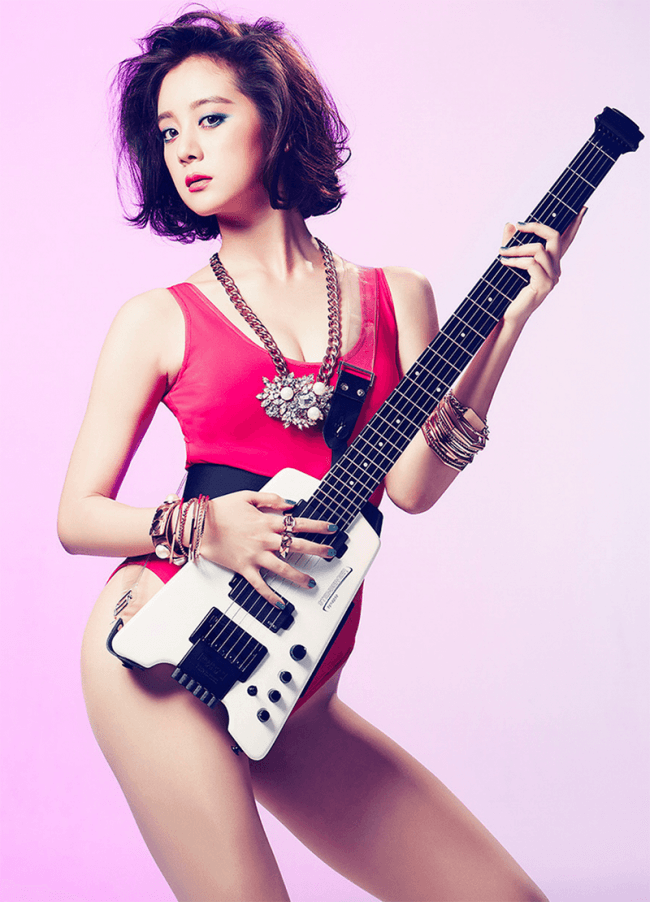 It's also worth noting that Hyelim also has several notable rap parts on the album, such as on "Back". Her voice is in stark contrast to Yubin's, giving them a good dynamic when they rap against each other. Hyelim's solo song "오빠 Oppa" is probably the quirkiest track on the album, thanks to its comedy skit intro and outro, its sing-song entirely English pre-chorus  ("I wanna go out/I wanna have fun/I wanna dance all night, party all night, leave me alone"), and also a curious breakdown in the backend which is the most modern-sounding thing on the entire album (hi-hats, hype claps and elastic bass give it the feel of a trap song from this decade).
Hyelim also has one of the more interesting voices in K-pop. Her English is a little more Americanised and different in tone to her fellow members thanks to her growing up in Hong Kong for 14 years. Her soft and breathy voice stands out quite a lot in "I Feel You", especially when the voices aren't multi-tracked in the song, making those differences all the more stark. She often has polarising opinions due to her singing tone, but it does add an interesting element to the group's music.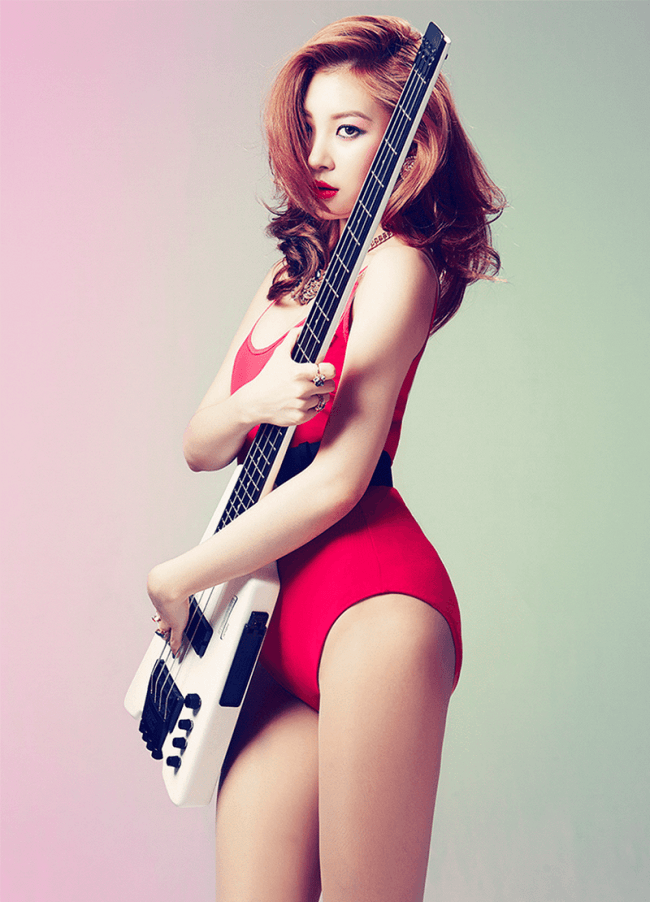 "사랑이 떠나려 할 때 Faded Love" is a Sunmi-penned and Sunmi-focused song, which actually relies more on its band elements and orchestral touches, rather than its synths (although there are plenty of those as well). A military roll appears every so often, as well as a tense, Hollywood-style string countermelody, while the rest of the song plays with a particularly relaxed, intimate melody that somewhat recalls Japanese 80s pop music. The album, despite its cohesive concept, never quite feels too repetitive thanks to the inclusion of various tracks that focus on certain members or combinations of members, fully exploring the dynamics of the group.
It's fitting that the song that closes out the album, "Remember", is a ballad, a style of music which was popularised hugely in Korea during the 80s, and have persisted in popularity into the present day. The vast majority of K-pop albums now have a ballad by default, but the ballad here feels like a suitable and contextual tribute to the style.

Perhaps what is one of the funny consequences of the Wonder Girls' story is that Reboot probably would have never existed had they not gone to the US. The feel, the approach, the artistry, all feel like a result of the lessons learned from their low points. In some alternate universe where they simply kept up with their Korean popularity, we might have had an album far safer and less interesting than Reboot. It's hard to say for sure, of course, but Reboot gives off the sense that it exists for a reason. It's fair to say that the group have carved a somewhat chaotic path, but they've also had a unique and hugely influential one.
Of course, Reboot was the group's last full-length album before their disbandment this year (which is also their 10th anniversary as a group). Since Reboot, they released the single "Why So Lonely", which ended up being a huge commercial success in Korea. The song's reggae-tinged 70s-style concept continued the group's retro concept, and furthered their band image as well (unlike Reboot, which had hired instrumentalists for the studio tracks, the group members played their instruments for "Why So Lonely" and the B-sides).
The disbandment of the Wonder Girls (with Yubin and Hyerim renewing their contracts at JYP, and Yeeun and Sunmi leaving the company) perhaps is one of the final transitions from the old guard of K-pop into the current era of new groups. The influence of groups like the Wonder Girls is undeniable on many of the groups of today, especially for the group's JYP juniors, TWICE.
The Wonder Girls certainly have set a standard for the longevity of a group (and the lasting friendship of their members, with even those who left still being close to the group). The quality of an album like Reboot is something that every K-pop group should be aspiring to, both in its ambition and its consistency. If there's one thing you can be certain of, it's that the Wonder Girls deserve their spot in the laurels of K-pop history.
Listen to Wonder Girls' Reboot album on Apple Music below:
K-Pop On Disc is your first stop when it comes to in-depth discussion of K-pop and the culture that surrounds it. From albums to music videos and the industry itself, we'll be offering new takes on the culture that we know and love.
A Story of Three Albums is a three-part series looking at some of the most acclaimed girl group K-pop albums in 2015. While 2015 was a packed year for K-pop, these three albums particularly made an impact in their own unique ways. These were albums with stories to tell, and music worth the hype.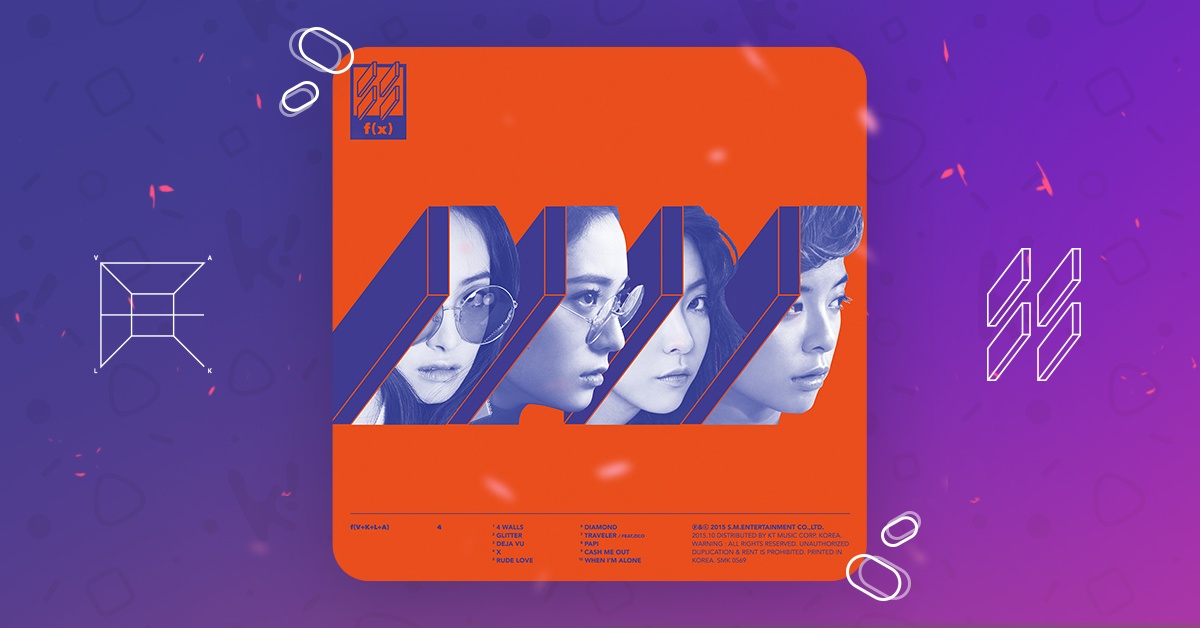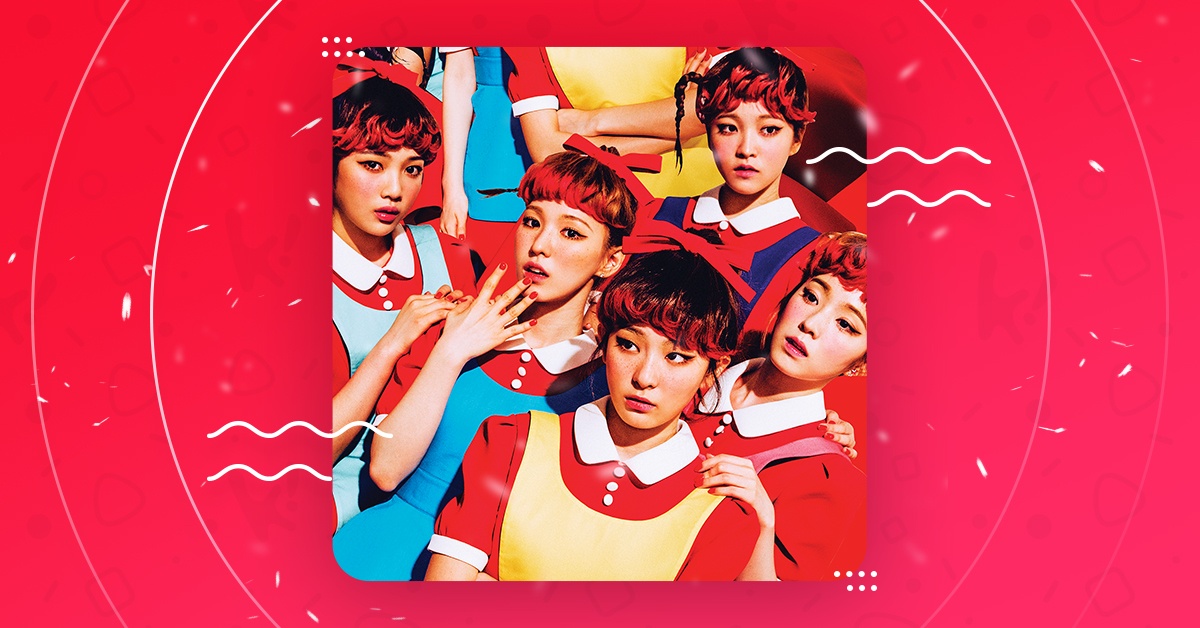 Share This Post