Kim Yoo Jung blows away the summer heat with fresh-faced selca
On July 27th, Kim Yoo Jung captured the hearts of fans with her summertime update with a selca and some ice cream.
Captioned, "A bite of ice cream, heart shape biu biu <3," the photos show the actress in a collared white shirt with a face mask on.
In one image, she holds a small ice cream bar to her face with a smile while in the second, she makes a small heart with her fingers and winks. Fans have fallen in love with her again for her innocent and fresh look in these photos, blowing the summer heat away with her ice cream photo and love for her followers.
Take a look at her photo here: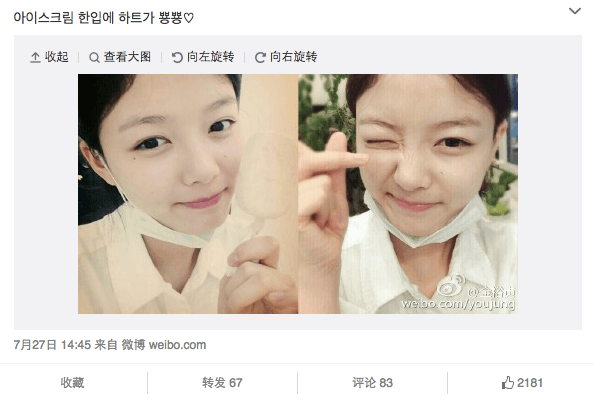 Source: Kim Yoo Jung's Weibo and TV Report
Share This Post