Korean ranking show lists the Top 10 idols who will become successful producers
There's many talented idols that do more than just sing but have shown their skills as producers and songwriters. 
In early October, 5 Ducks'  Idol Got 10 aired its monthly ranking lists with this particular week taking on the theme of "Which star will become the next Yang Hyu Suk or Park Jin Young (J.Y. Park)?" or rather, the Top 10 idol stars that has the chance to succeed as producers in the future.
Find out what Netizens had to say about this article below!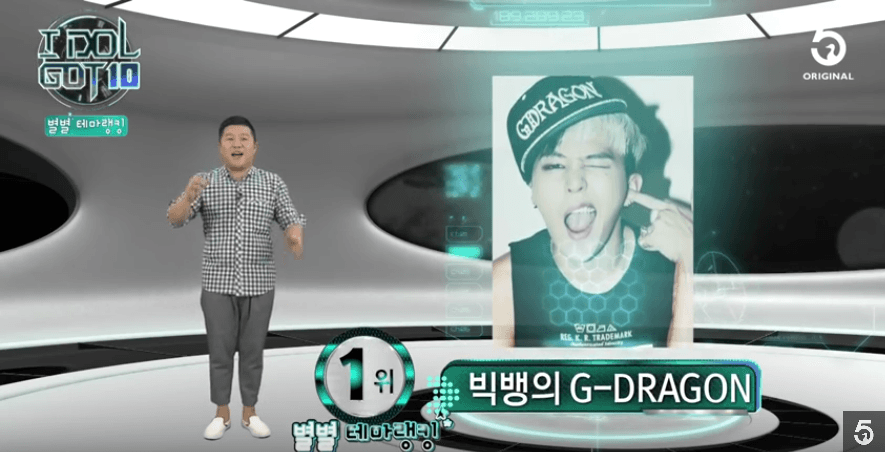 1. BIGBANG's G-Dragon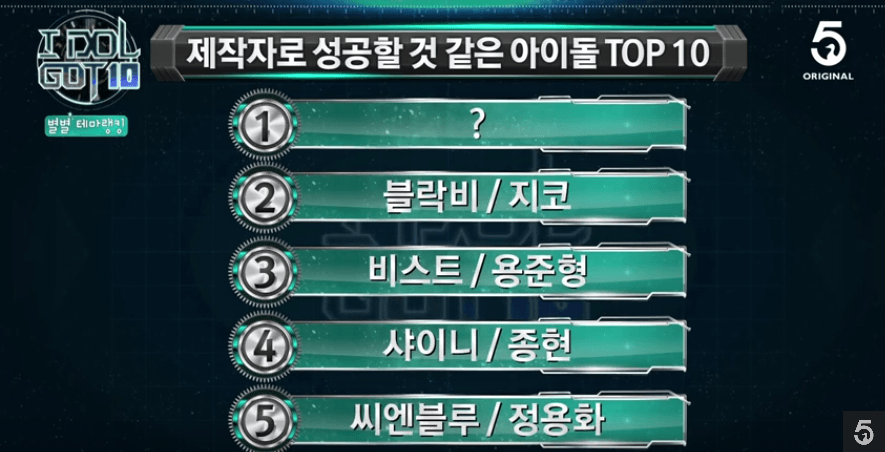 1. ?
2. Block B / Zico
3. BEAST / Yong Junhyung
3. SHINee / Jonghyun
4. CNBLUE / Jung Yonghwa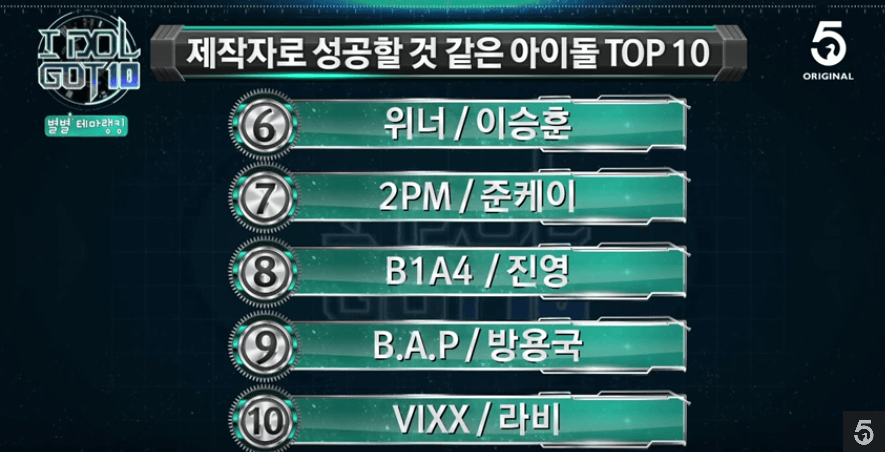 6. WINNER / Lee Seung Hoon
7. 2PM / Jun.K
8. B1A4 / Jinyoung
9. B.A.P / Bang Yong Guk
10. VIXX / Ravi
---
NETIZEN REACTIONS
Koreaboo has collected reactions from Netizens who commented on the original article from our Korean source. The below comments are the most popular comments at the time of this article being published.
---
Wow~~~
The power to see Jiyoung's future ㅋㅋㅋㅋㅋ 
God! G! D!
Wow, Jonghyun ㅠㅠㅠㅠㅠ
God Jiyoung

Junhyung-ah…..ㅠㅠㅠㅠㅠㅠㅠㅠㅠ

Bangtan… PD!!!!!!
Where's Rap Mon…
Jun.K produced…? I didn't know that ㅜㅜ  
Ah, the broadcast's PD is delusional… ㅋㅋㅋㅋㅋㅋㅋㅋㅋ Such a moron ㅠㅠㅠ
Source: Instiz
Share This Post