KRYSKHLOE: 5 Days Of Summer Lovin'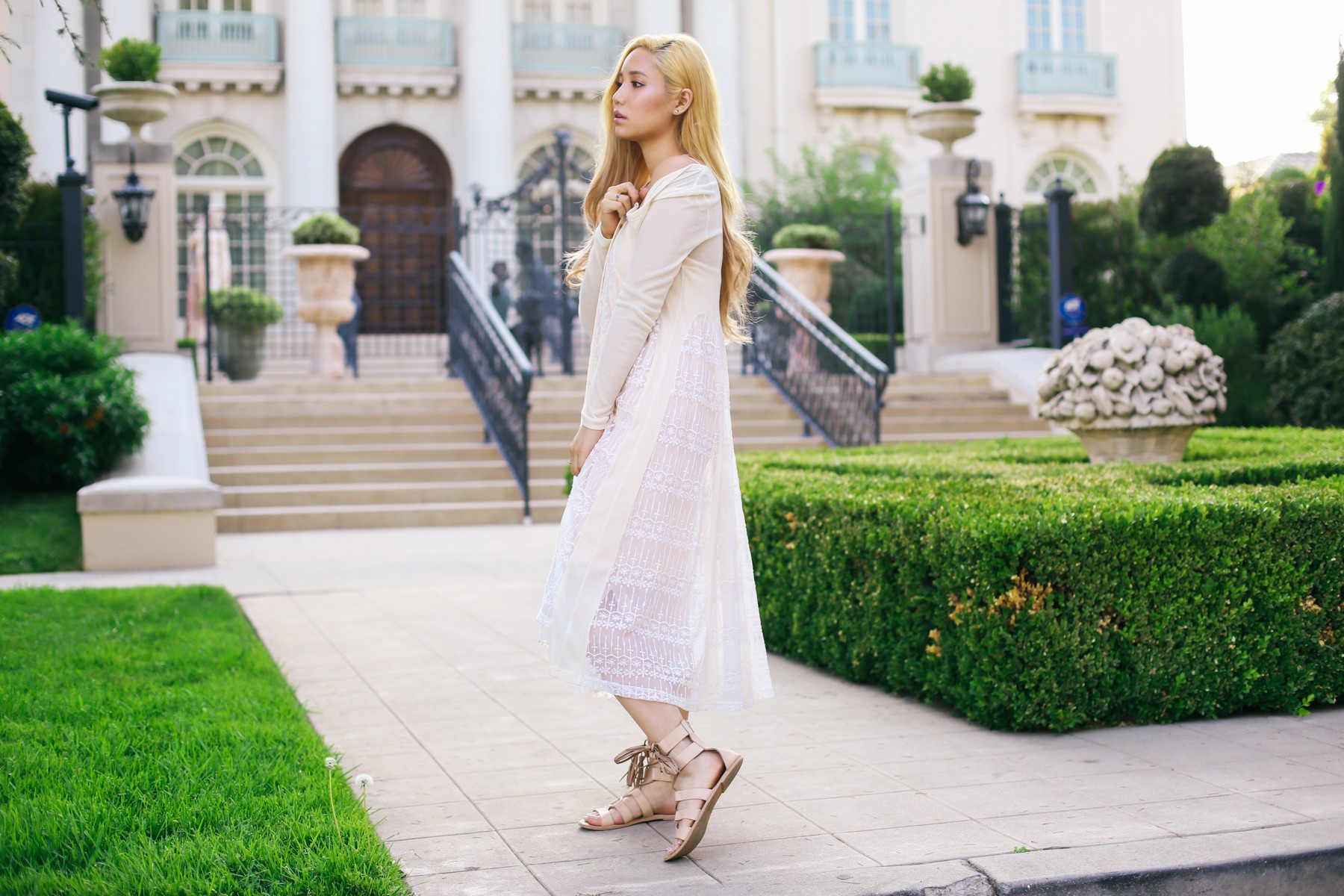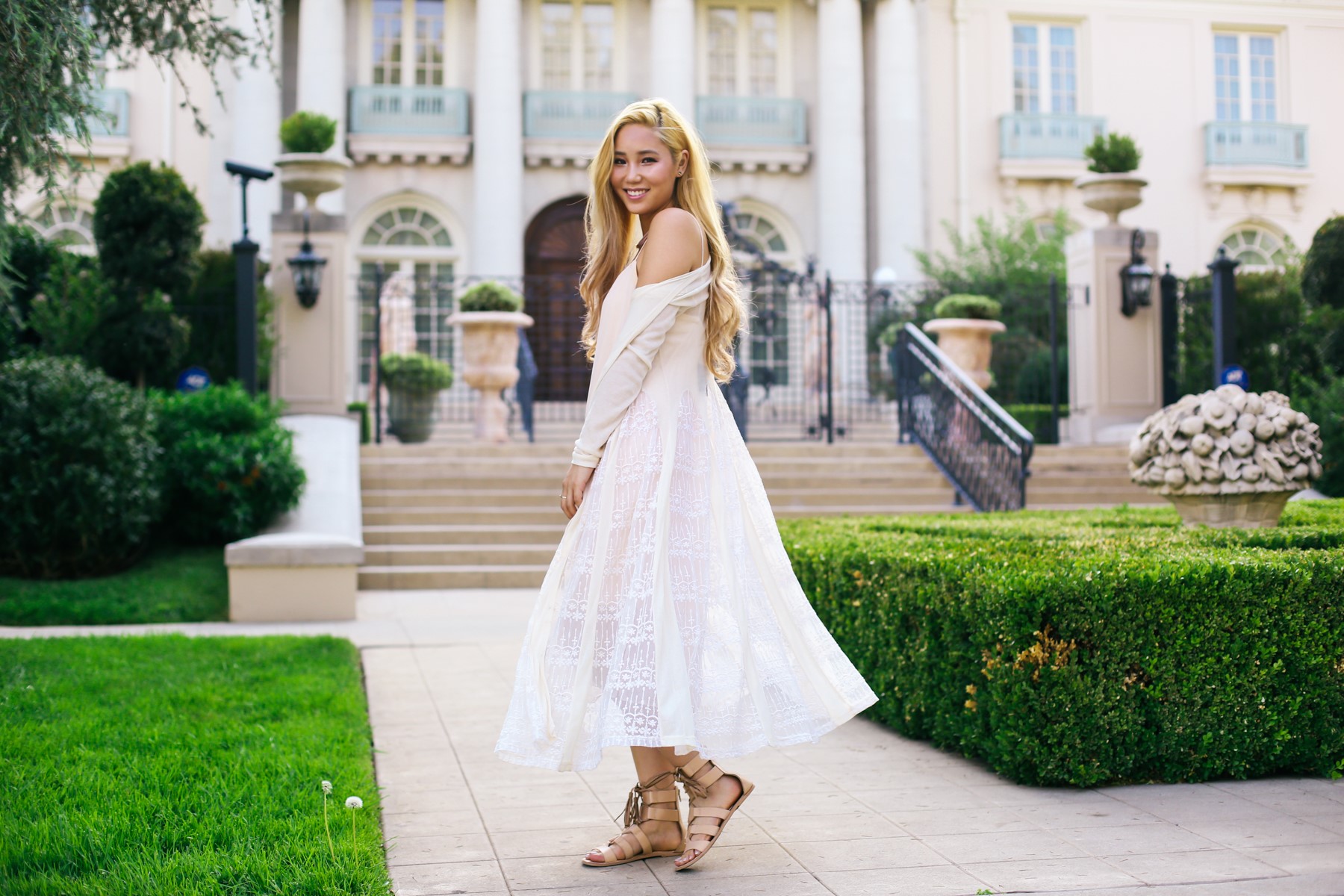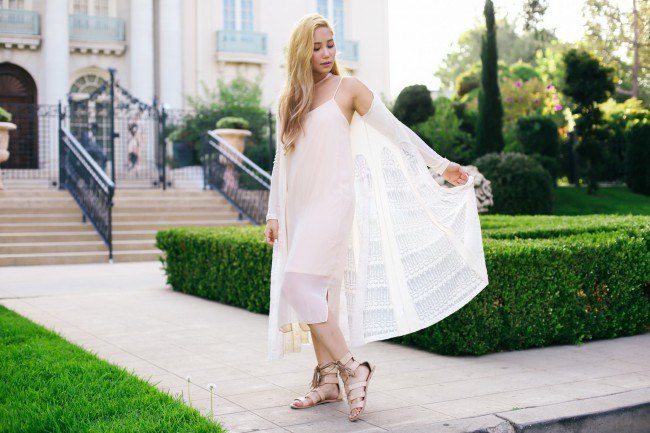 Pajama Dressing was always in trend. It went from silky tops to slip dresses and now to full pajama sets to be worn in public. I paired this slip dress from ASOS with a blush and gold necklace to give this look a more elegant look. On top, I wore this cardigan that flows nicely and perfect in length. These laced-up gladiator sandals are super comfortable and completes a natural look.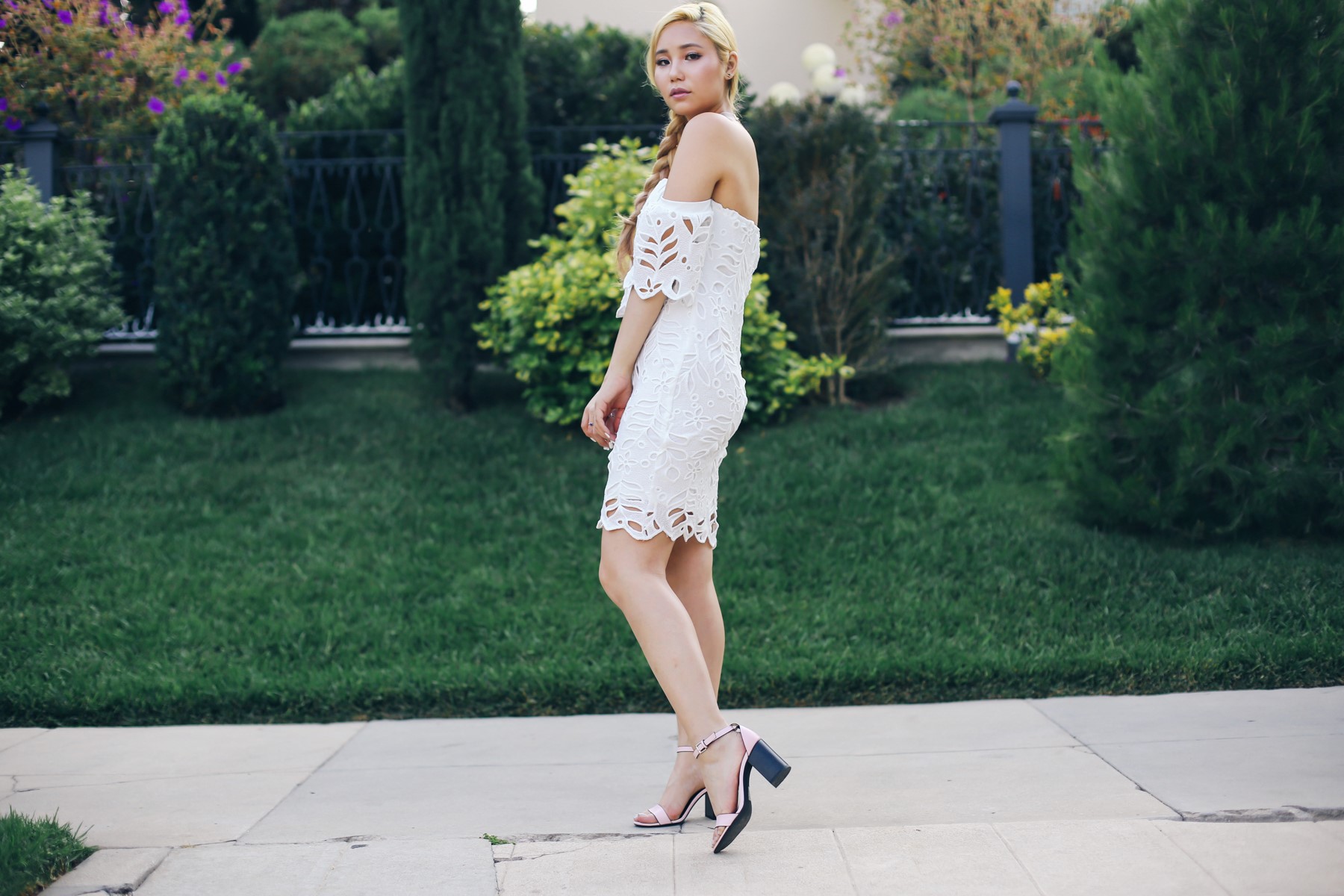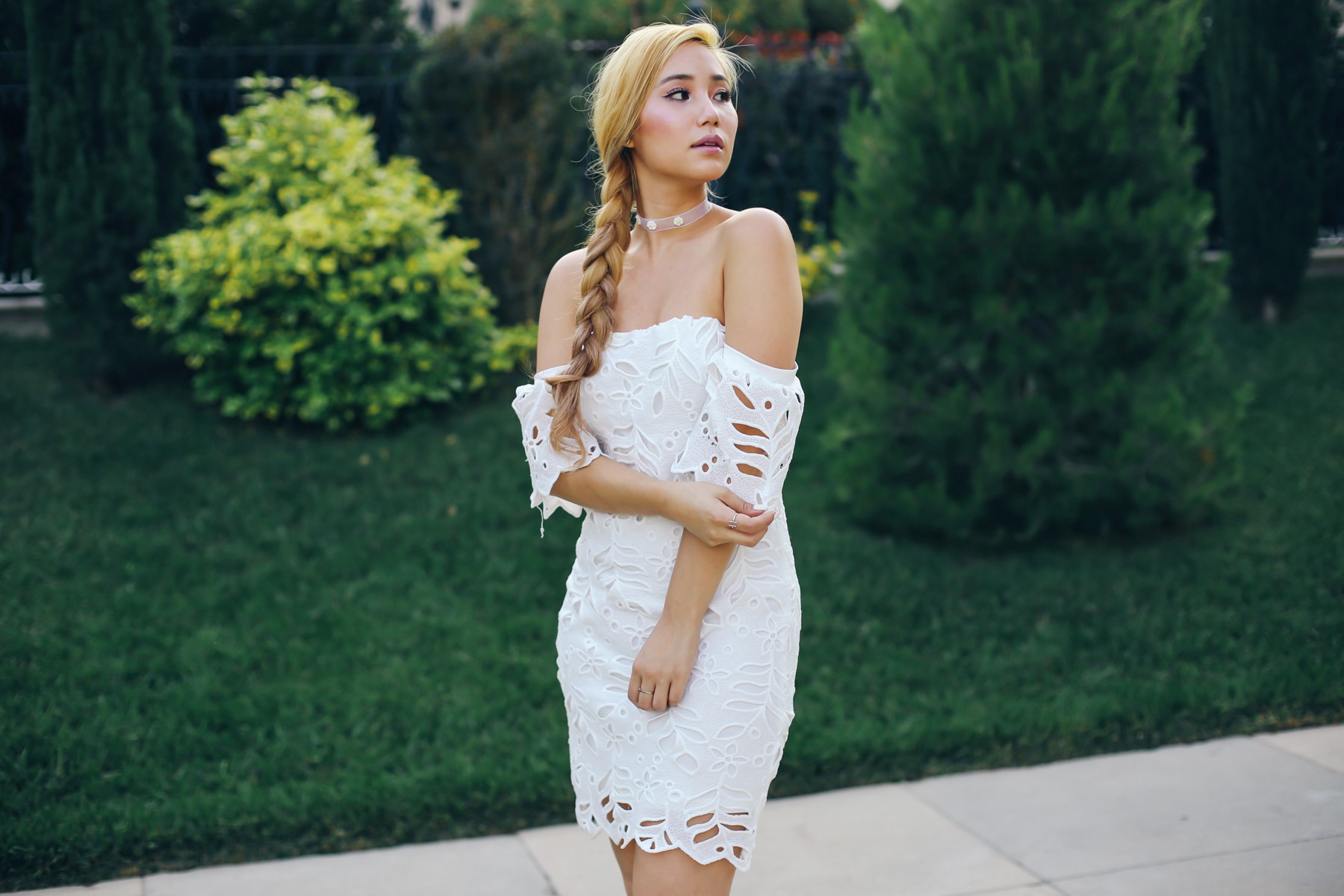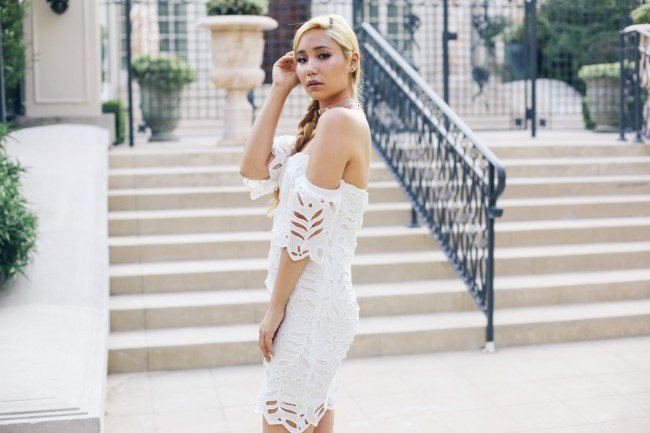 Cool Shoulders, or as people say 'Exposed Shoulders', are always back in trend for summer. It's a great way to look polished and flirty at the same time. This white-off the shoulder dress gives a summery vibe and is the perfect dress to go to an event, a lunch tasting or even a date. I paired this dress with these pastel pink heels because black heels would make it look to formal. My daisy choker is light enough to make this look still pretty and not edgy. I went with light jewelry so that all the focus would be on the dress.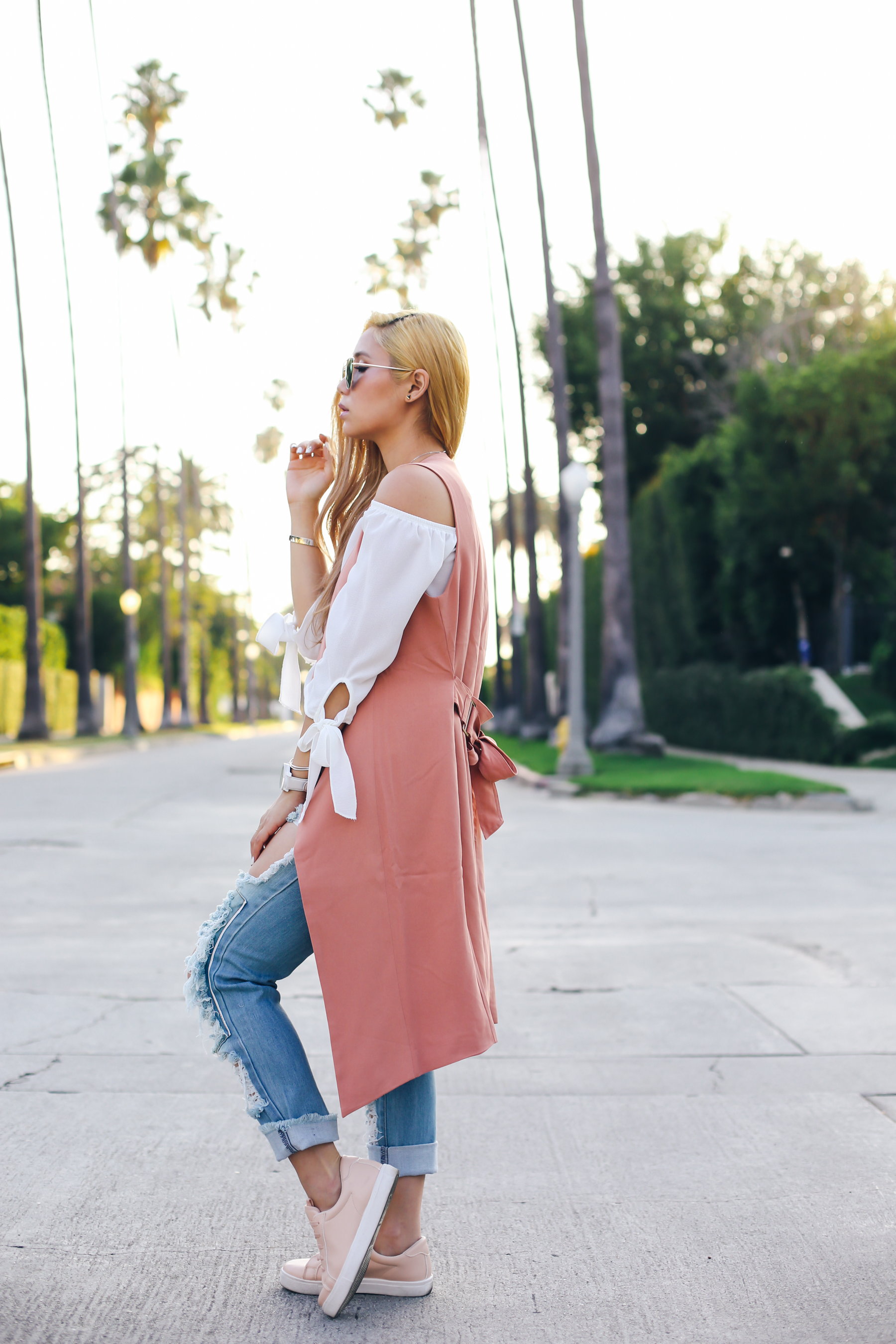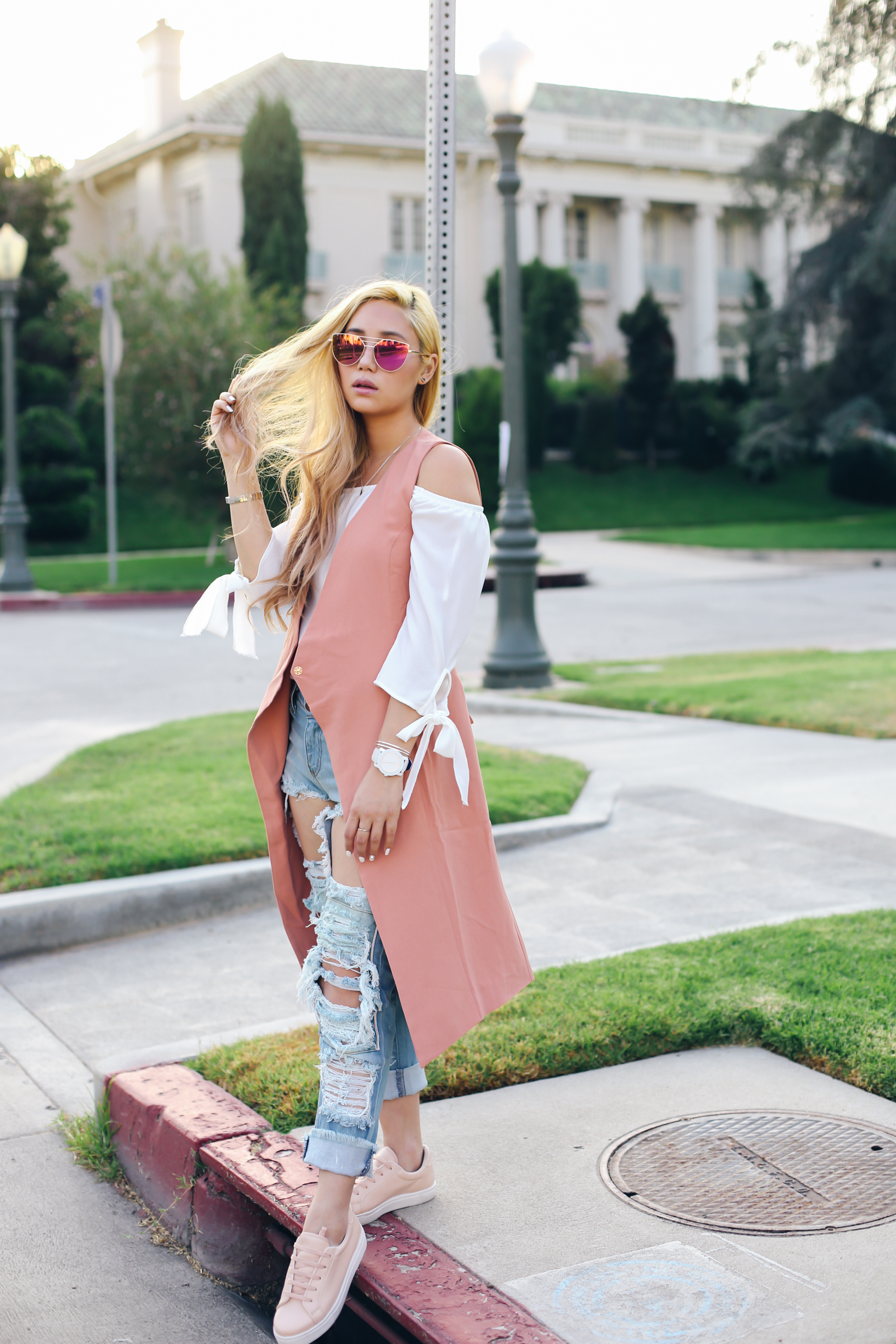 Summer sneaks are lighter shades of color that gives a refreshing touch to your casual outfits. My sneakers was just the right amount of pink to go well with the blush trench vest and the pink reflective sunglasses. The top and vest made the look very girly so I went with my distressed boyfriend jeans to give it a rough, tomboyish look on bottom. I paired this look with summer sneakers rather than heels to give a more casual, street styled look.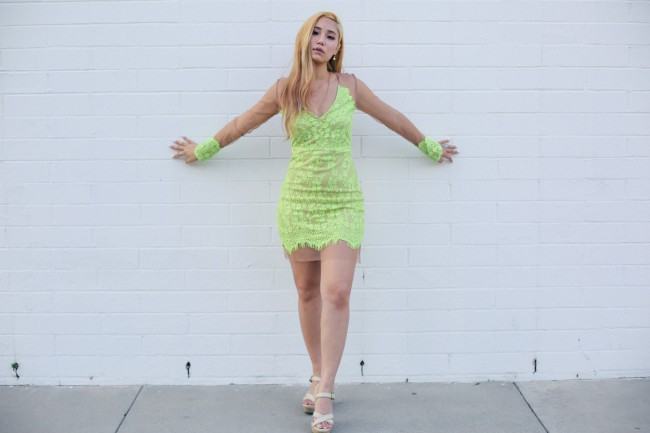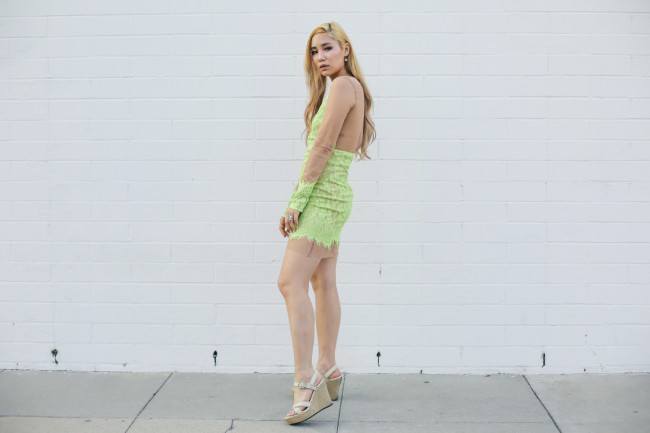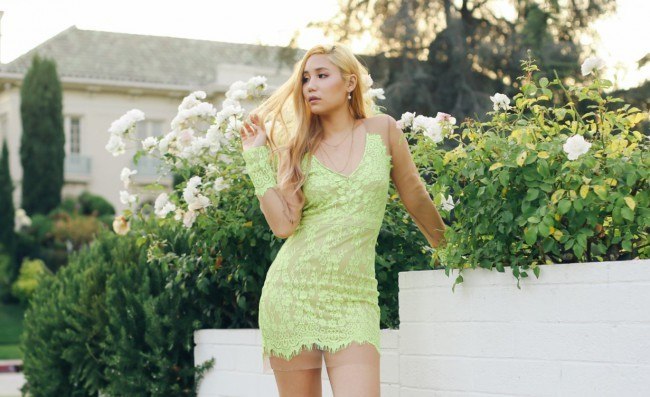 Flirty Lace is perfect for a Girls' Night Out. This refreshing lace dress is super light and the color is a bright neon yellow to go well with the summer theme. I paired this dress with classy pearl earrings and a long, gold necklace to give more dimension to the outfit. My sand heels are absolutely comfortable and complete the cool, refreshing summer night out outfit.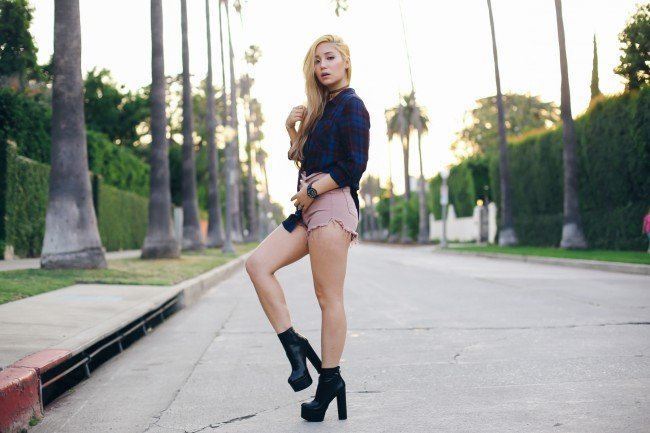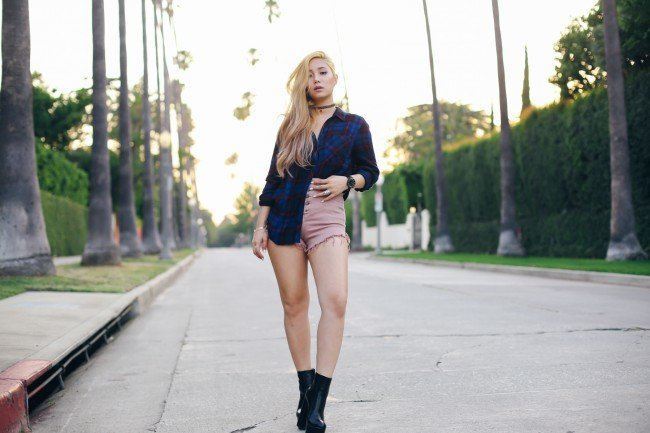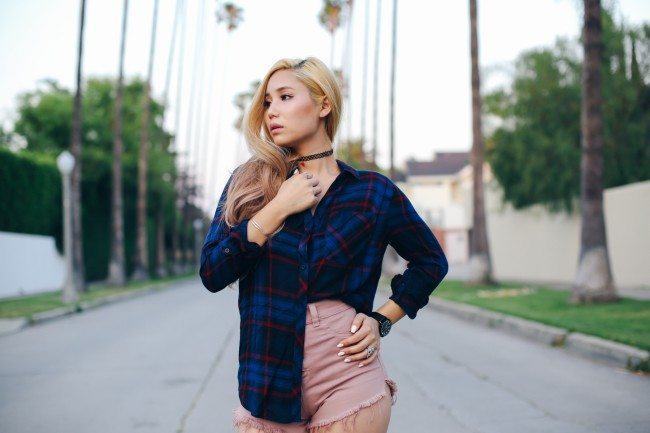 Plaid is never played out. My plaid-out cowgirl look was styled with a blue with red flannel. I tucked one side of the flannel to show my denim mauve shorts. I accessorized with a Christian Paul watch and the cutest heart-breaker choker from WEGO (http://www.wego.jp/). Seriously, if you are ever in Japan, please check out WEGO — it's like Japan's H&M or Zara. To further shorten my torsal and elongate my legs, I wore my solid, black boots to complete this look with some toughness.
https://www.youtube.com/watch?v=whyeYXIGCCg
If you like this lookbook post, please let me know so I can continue to making these outfit posts and vlogs.
Spot me next time,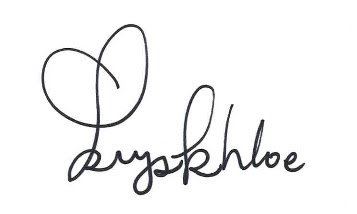 Share This Post