Kyuhyun destroys a fan's artwork in a fit of rage
Although Super Junior's Kyuhyun was a late addition to the group, he was incredibly well-received and is now one of the most popular idols in the industry. 
And while many it's hard to imagine the SM Entertainment group without him, fans recently celebrated their ten year anniversary by gifting the members with an old photo commemorating their debut. After realizing that he wasn't in the photo because he was not yet part of the group, however, Kyuhyun jokingly threw the photo on the ground in spite, causing many fans to laugh at his cute fit of rage.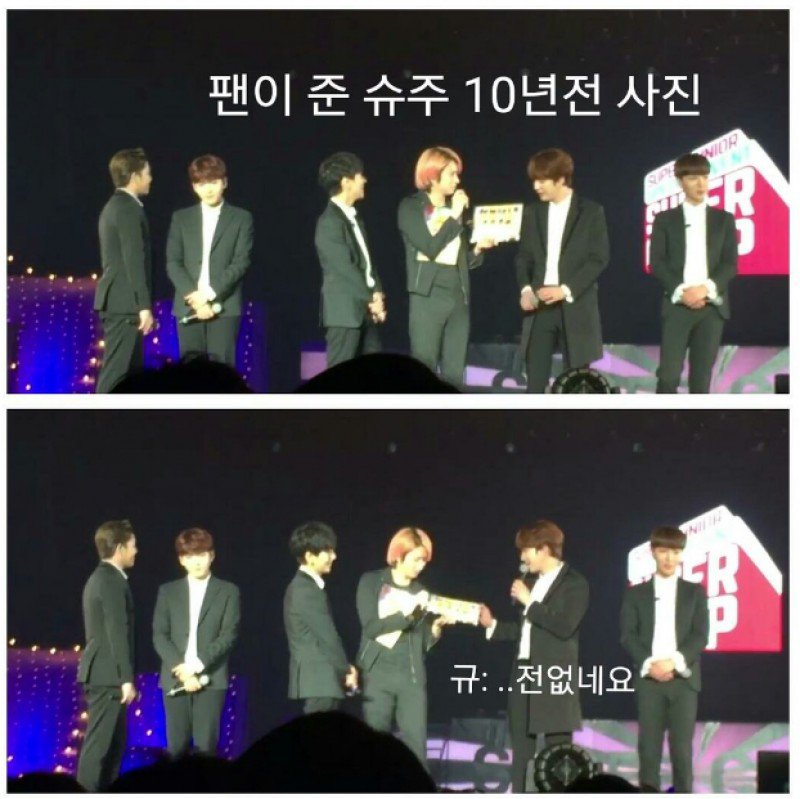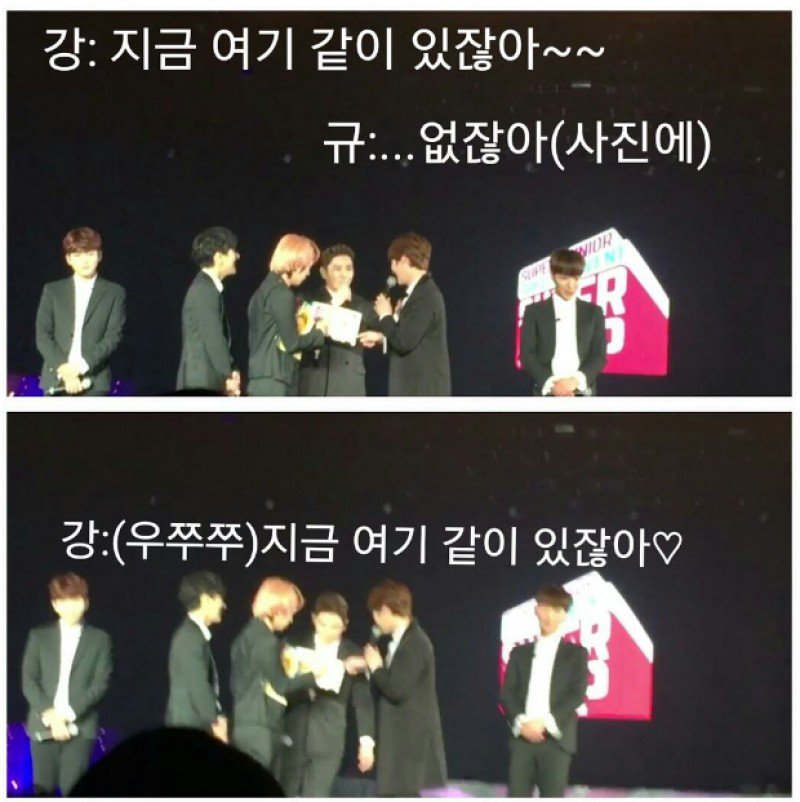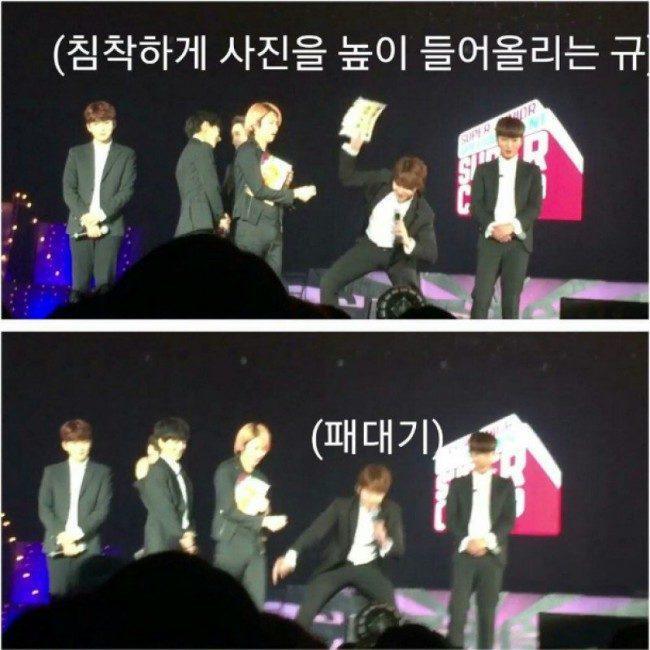 Share This Post