Lee Guk Joo impresses everyone with her drawing skills on "Star King"
Female comedian Lee Guk Joo revealed another one of her talents as she drew MC Kang Ho Dong in a recent episode of Star King.
Aired on August 15th, the popular comedian drew the backside of Kang Ho Dong, drawing attention to her drawing skills from her fellow entertainers.
During the broadcast, Kang Ho Dong sat and modeled for the cast to draw him. While many drew him from the front, Lee Guk Joo decided to draw him from the back.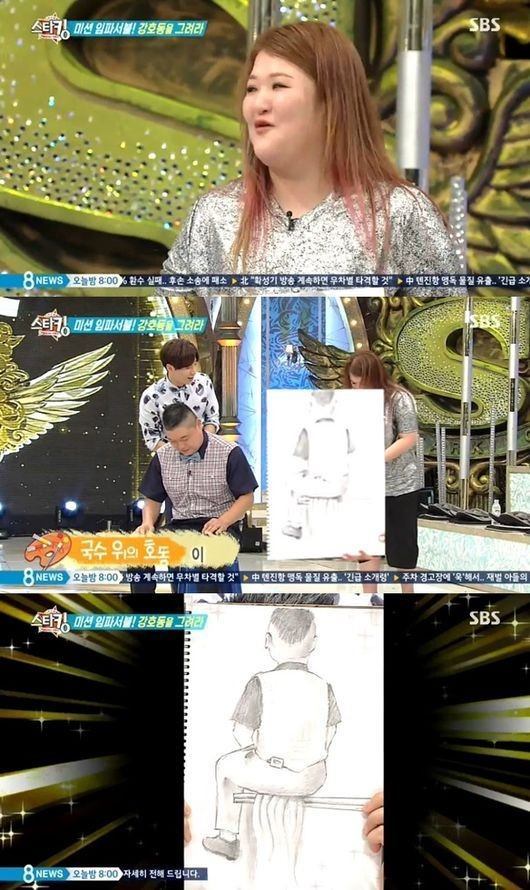 She revealed she was a former art college student and after unveiling her drawing of the MC, said, "I remembered Kang Ho Dong asking his manager to buy him some noodles earlier, so I imagined him sitting on top of noodles."
Pyo Hyung Min, one of the guest artists, commented, "Lee Guk Joo's drawing is the best."
Meanwhile, Star King will be broadcasting an additional episode on August 22nd before temporarily going off-air for a break and will return after the Chuseok Holidays as they strive for a revamp.
Source: OSEN
Share This Post