Lee Hyun Woo enjoys a trip to the beach for "Marie Claire"
Despite the cold weather, actor Lee Hyun Woo decides to take a short walk on the beach for the latest issue of Marie Claire magazine.
After filming his latest movie, "Secretly Greatly," Lee Hyun Woo makes an attempt in modeling with a pictorial in the most recent issue of Marie Claire magazine. Hyun Woo poses in front of the cold winter beach as the sky turns a pale pink and orange color. He drapes on a long coat and leans on the sign where you can see the sand and water behind him.
Hyun Woo shows a sexier side to himself as he puts on a leather jacket and kneels down on the sand next to the water. To make the beach more worthwhile, Hyun Woo decides to make his experience more entertaining by playing with the waves. However, instead of walking straight into the water, he lies down on the sand as the waves wash over and soak his whole body. The clear ocean view is calm and serene behind Hyun Woo's body and the clear water glosses the sand underneath.
Lee Hyun Woo is currently preparing for his upcoming movie, "Criminal Designer" which also stars actors Kim Woo Bin and Go Chang Suk. Their movie poster has recently been released and has already earned a large amount of anticipation from not only people in Korea, but other Asian countries as well.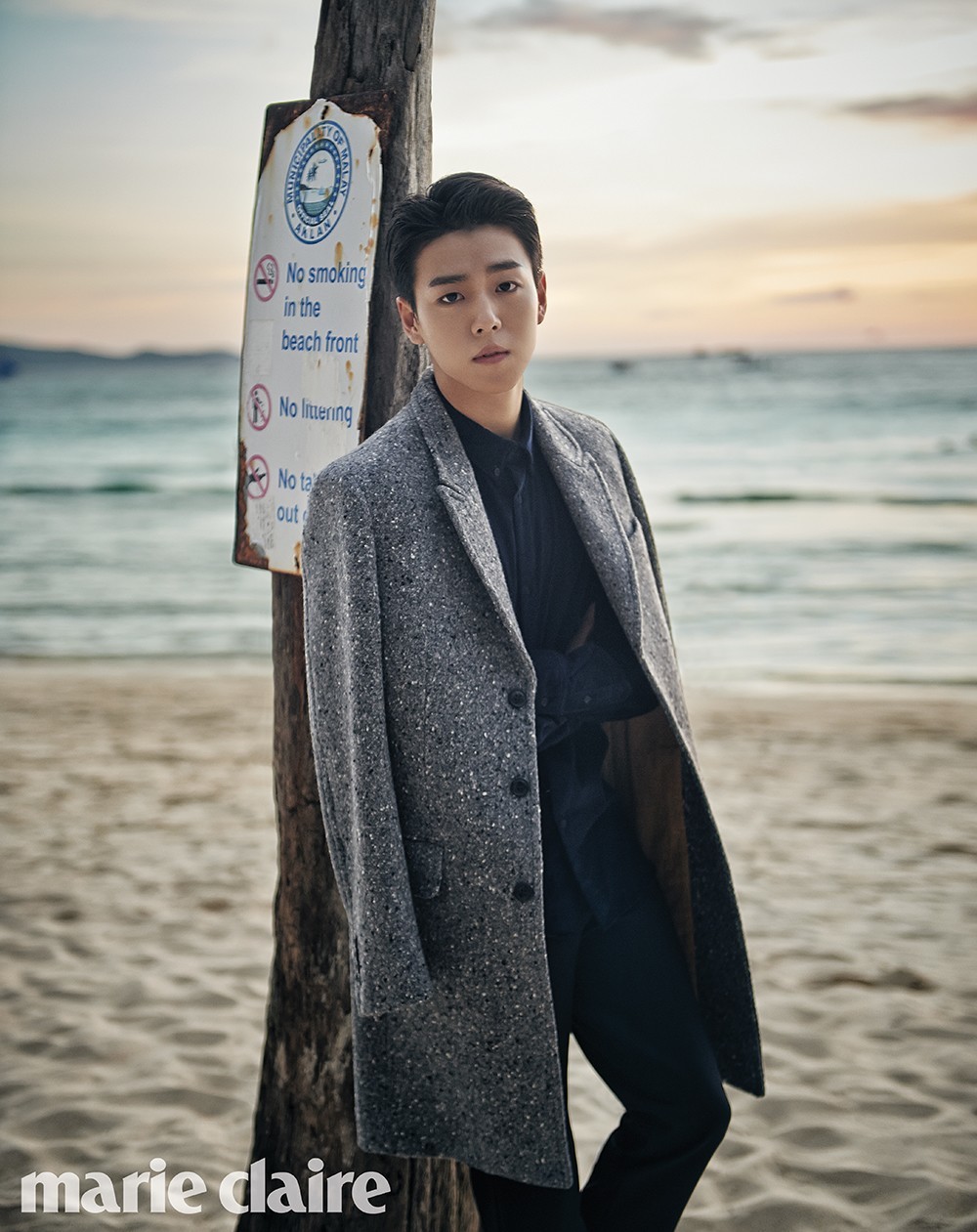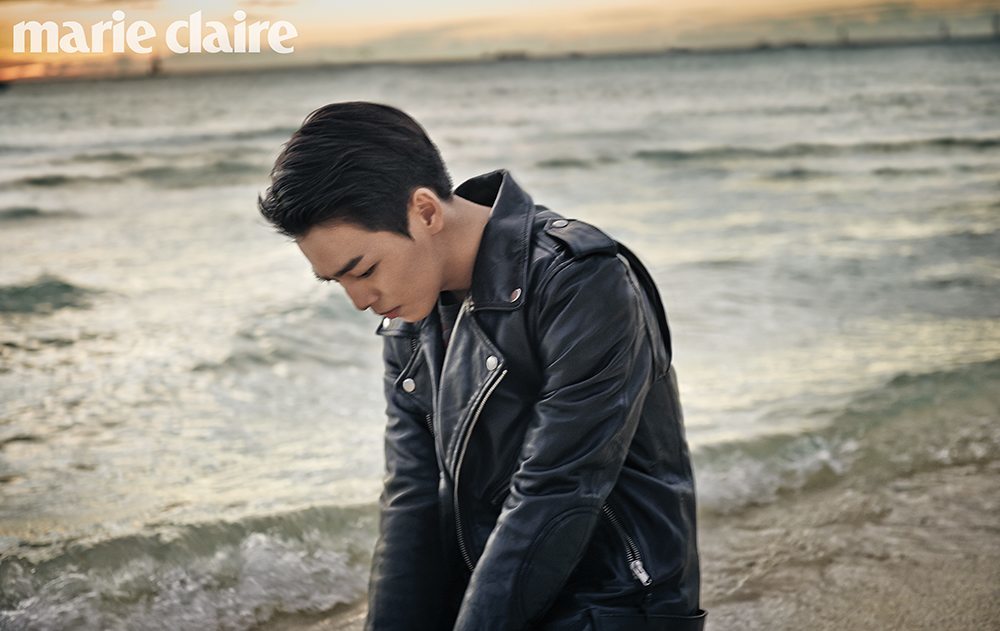 Source: enews24, KMagazineLovers
Share This Post