Lee Jun Ki to continue with ongoing schedules despite injury
Despite suffering from an injury during his concert in Wuhan, China on December 24th, Lee Jun Ki assures fans that he is well enough to continue with his last stop on his ongoing Asia tour. 
On December 25th, actor and singer Lee Jun Ki updated his personal Weibo account with a selca of him resting. The update further assured fans as it came with a caption saying, "Don't worry about my injury. I'm fine, thank you. I want to spend the very last Asia tour with my JG family~! And since this is the last FM of 2014, U better show me that we are in this TOGETHER~!"
The update was taken lightly by fans after previously making a promise that he will get treatment for his injury in order to fulfil his ongoing schedules.
Meanwhile, Lee Jun Ki will be wrapping up his ongoing Asia Tour "Together" for 2014 in Beijing, China on December 27th.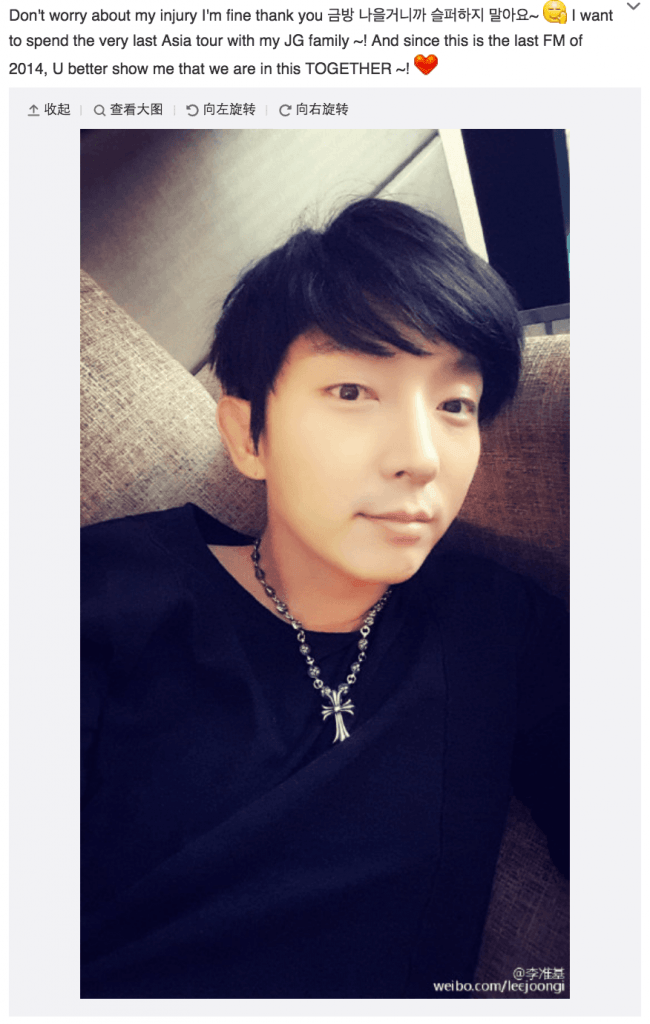 Share This Post