M.I.B's Kangnam donates to charity event for disabled children
Rising variety idol star, Kangnam, has stepped up to donate to a charity campaign that helps raise money for the medical treatment of disabled children.
As reported on November 18th, through an online charity service called We Generation, Kangnam has participated in donating to help children who suffer from blindness and encephalopathy, a malfunction of the brain. Kangnam has become the official spokesperson of support and has stepped forward to ask others to join in on the cause.
In a support video for a child named Minwoo, Kangnam states, "Due to several different disabilities and diseases, Minwoo usually spends most of his days lying down and cannot go on doing daily routines without the help of another person. All your support and attention will become a great strength and hope to Minwoo."
We Generation has announced that all donations will be sent to help pay for the medical treatments of Minwoo and other children in need of help, with the goal amount set at 2 million won (approximately $1,820 USD).
Kangnam has promised a personal dinner date event and autographed Polaroid photos for the individuals who win through a raffle among all donators.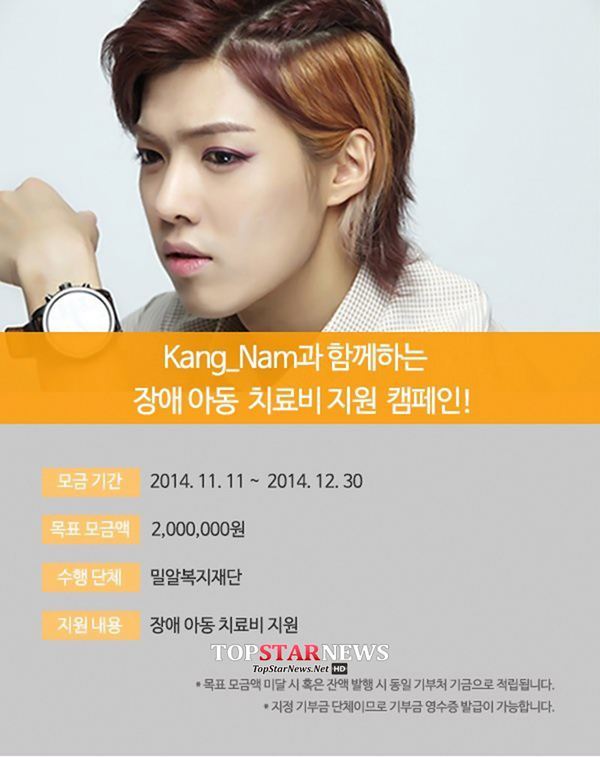 Source: Top Star News
Share This Post