Male idol asks female fan for her chest size?
Recently, rookie idol group Monsta X held a fan meeting to celebrate the release of their latest mini-album.
Starship Entertainment's boy group Monsta X recently returned with their third mini-album earlier this month, after making their debut in early 2015. The members also collaborated with Mamamoo's Wheein for a track on the album, but chose "All In" as the promotional title track.
However, one netizen alleged that an interesting moment occurred at their fan meeting when member Minhyuk seemingly asked an inadvertently inappropriate question. The situation started off with the members asking the fans in attendance if they had any questions for Monsta X member Shownu, but went south when Minkyuk suddenly asked, "What is your chest size."
A picture summary of the alleged situation titled, "팬미팅에서 가슴사이즈 물어본 남자아이돌," was posted by a netizen on the Korean site Pann. Check out the translation of the original post below.
은 바로 몬스타엑스 민혁ㅋㅋ
몬스타엑스가 질문타임을 하고 있었는데 팬들중
한분을 지목해서 멤버에게 질문하는 거임. 멤버들이
그분한테 어떤멤버한테 질문하고싶냐고 물어봄.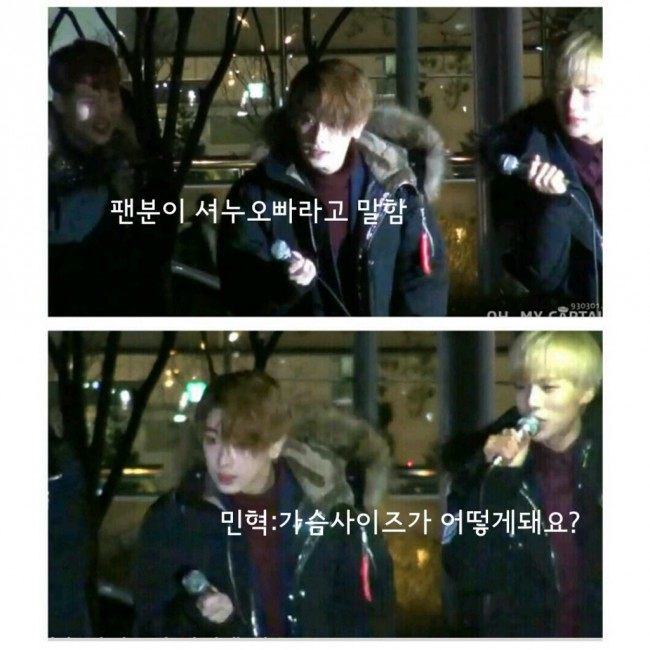 Caption top: Fans, do you have any questions for Shownu?
Caption bottom (Minhyuk): What is your chest size?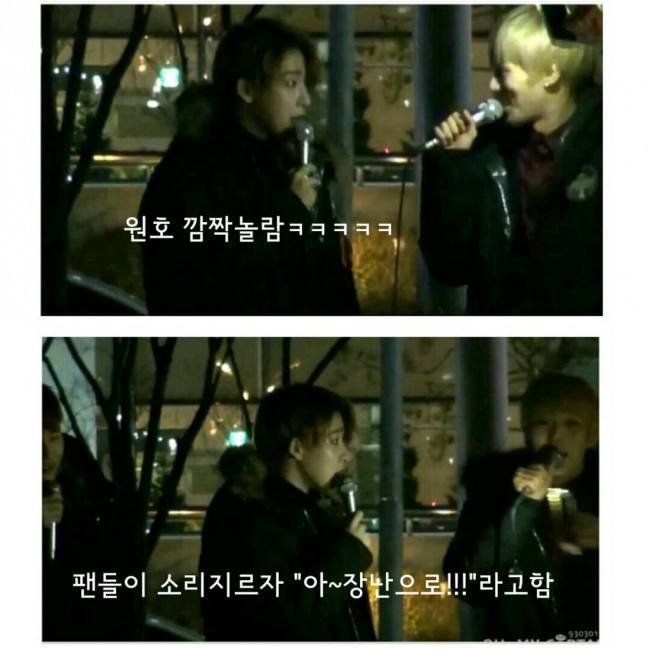 Caption top (Wonho): Looking bewildered
Caption bottom (Minhyuk): (When fans start booing) I'm just kidding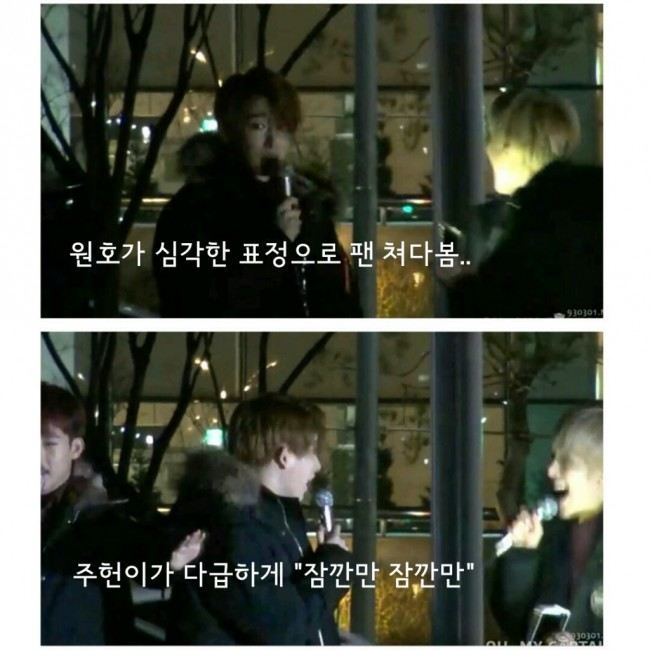 Caption top (Wonho): Wonho looks at fan with serious concern
Caption bottom (Jooheon): "Wait Wait"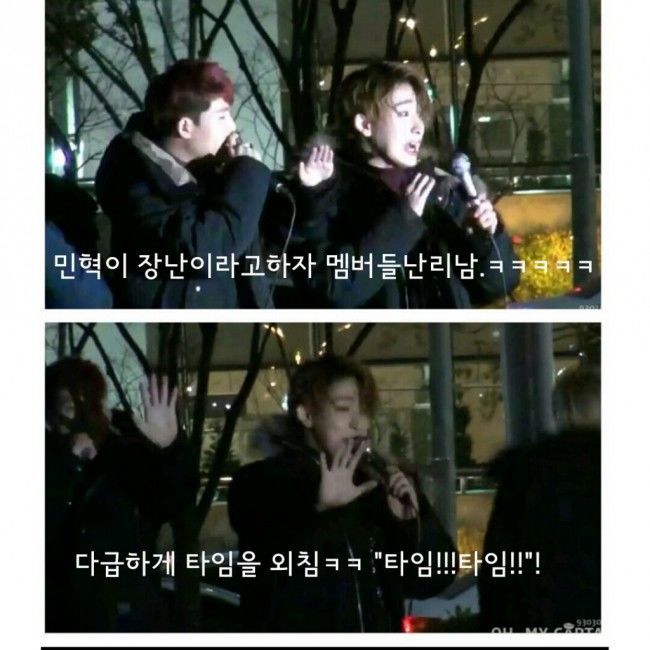 Caption top (Minhyuk): Members in an uproar as Minhyuk says he was kidding
Caption bottom (Minkyuk): "Time Time"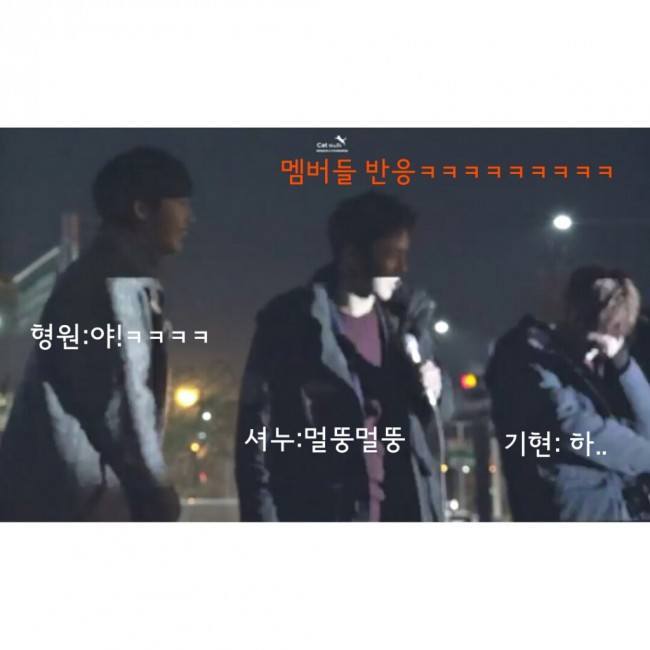 Caption: Members' reactions ㅋㅋㅋㅋㅋㅋ
Hyungwon: Ya! ㅋㅋㅋㅋ, Shownu: Just stares…, Kihyun: Ha…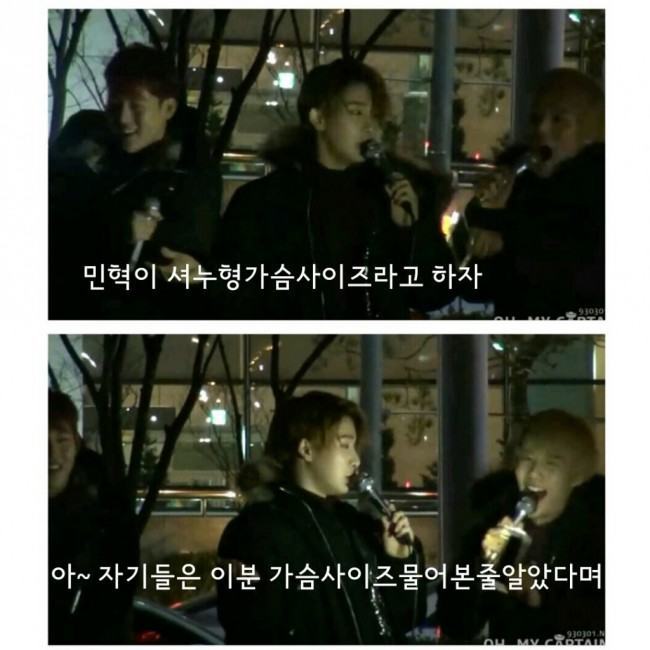 Caption top : When Minhyuk said he meant for the fan to ask Shownu what his chest size is
Caption bottom (I.M.): "Ah~we thought you were asking this fan what her chest size is"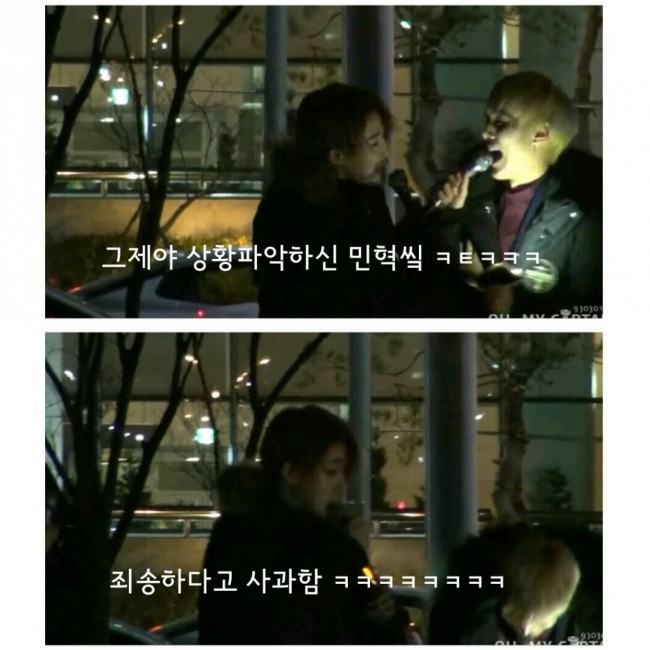 Caption top: Minhyuk then realized what happened
Caption bottom: Apologizes ㅋㅋㅋㅋㅋ
Source: Pann, Bugs (Album information only)
Share This Post