Nicole transforms into a ravishing violet muse for "Singles" magazine
Nicole Jung downed herself in various shades of royal violet as she posed sensually in her photoshoot for the January issue of Singles magazine. The solo singer, dressed in slimming outfits that closely hugged her curves, wore bold, dark lipstick and smoky eye makeup that contrasted with her platinum blonde hair and milky skin.
Her alluring gazes and sensual poses, in combination with the violet flowers and petals she lays on create a romantic, royal atmosphere that accentuates Nicole's grace and beauty.
In other news, Nicole successfully made her solo debut under her new agency, B2M Entertainment, with her powerful track "MAMA" in November.
You can check out more of Nicole's pictorial in the January issue of Singles!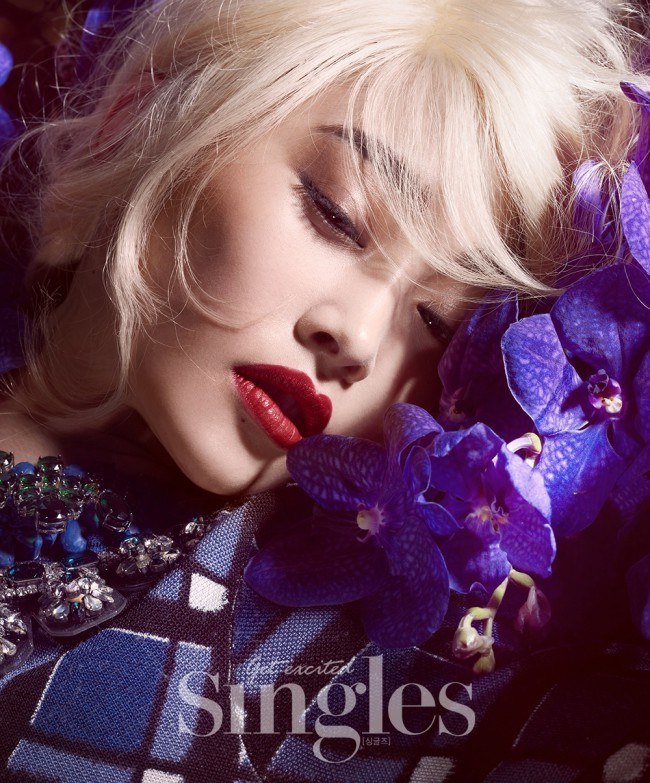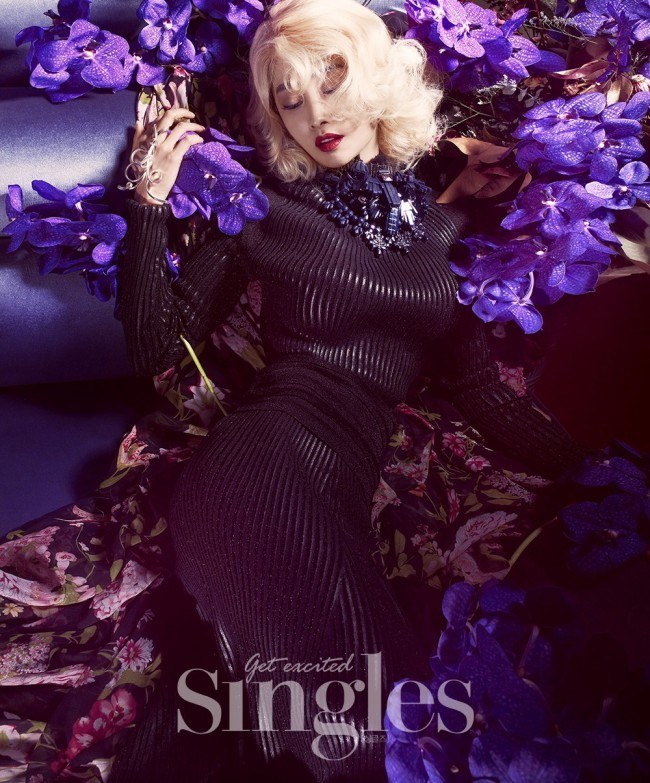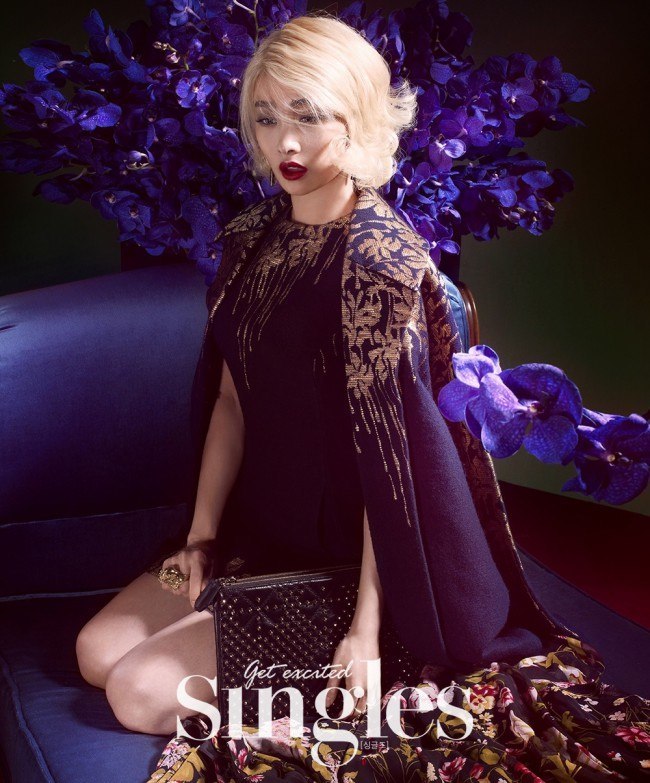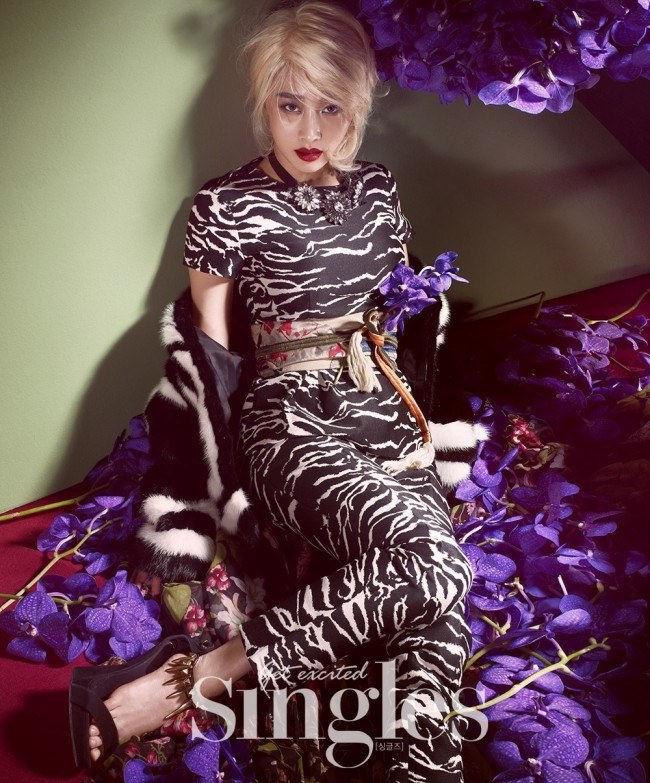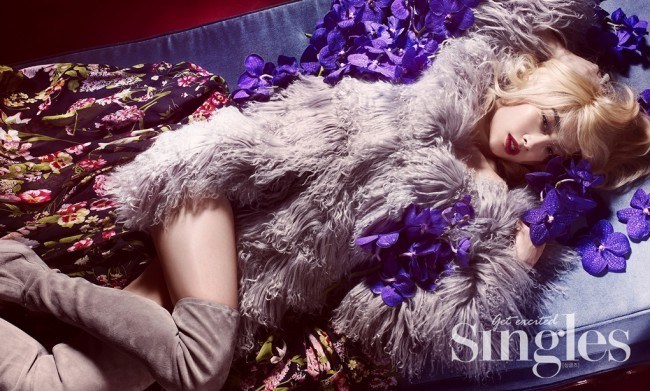 Source: Singles Magazine

Share This Post