One needs to check out this adorable conversation between Wonder Girls' Yeeun and J.Y Park
JYP Entertainment's J.Y Park may be a tough boss on the outside, but it seems like he has a an adorable supportive side for his artists too. 
As Wonder Girls celebrated another win for "Why So Lonely" on July 14th, Yeeun shared an interesting conversation between her and J.Y Park. Thanking their fans for their placing first place on Mnet's M! Countdown, Yeeun updated her personal Instagram account with a caption saying, "Thank you PD-nim." 
The update contained a screenshot of her conversation with J.Y Park who evidently participated in the voting process. Fans, however, found the exchange between the two artists interesting, as some doted on the JYP Entertainment founder's adorable way of supporting the group.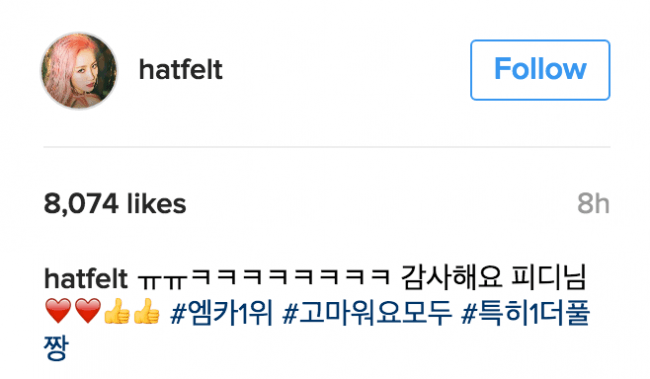 The Wonder Girls continue promotions for their title track "Why So Lonely" and have recently won their second trophy.
You can also check out their official dance practice video for the track.
Share This Post