Netizens furious at fan for sexually harassing post towards SEVENTEEN's Vernon on Twitter
Netizens have become furious at one fan of SEVENTEEN's Vernon for posting a tweet with a sexually-harassing message about the idol.
Rookie boy group SEVENTEEN of Pledis Entertainment made their comeback in the beginning of the year with their first album LOVE&LETTER and title track, "Pretty." After much success, the group released a repackaged version of the album which includes their new upbeat summer title track, "Very Nice."
Although member Vernon has been compared to actor Leonardo DiCaprio in the past, SEVENTEEN fans are currently unhappy with the latest nickname given to the idol by a fan.
Netizens have shown their outrage at the "fan" through a mega-viral post on the Korean community site Pann. Titled, "SEVENTEEN Vernon fan is really crazy, no?," the post recounts what the "fan" tweeted about Vernon.
The first picture, which shows a side profile of the idol's waist area was tweeted with the caption, "Mixed king of d*cks." The second photo, although not an obvious photo, includes the same caption.
A translation of the original Korean post on Pann is below: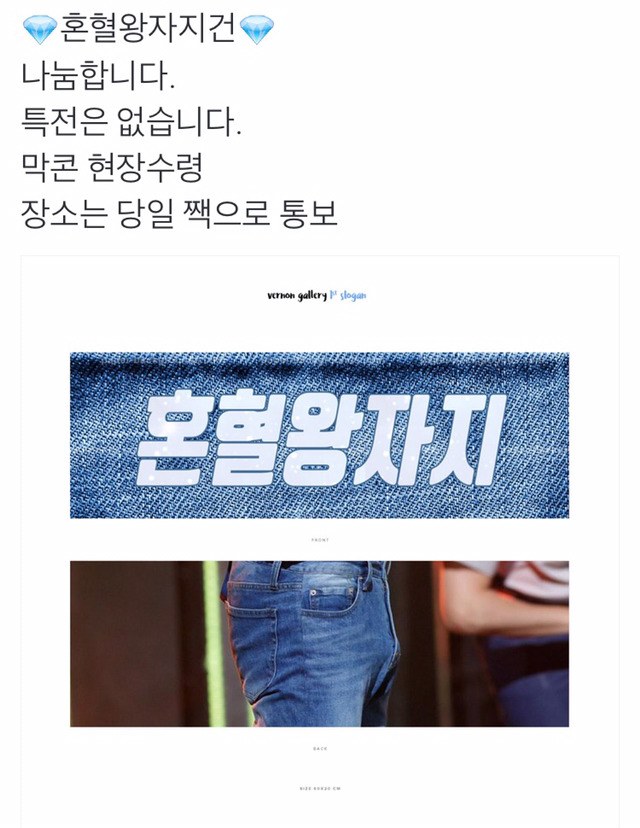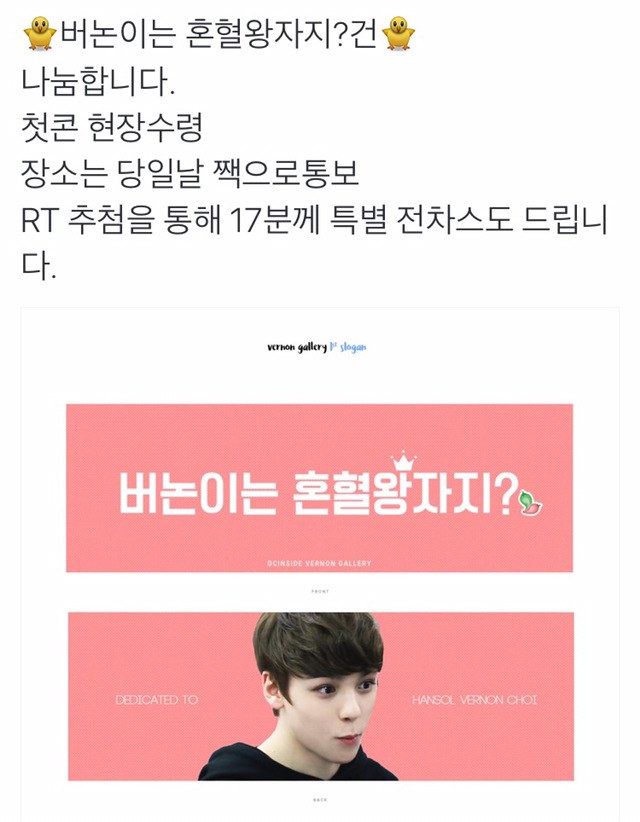 Isn't this freaking crazy. idols are people too this is too much….
---
NETIZEN REACTIONS
Koreaboo has collected reactions from Netizens who commented on the original article from our Korean source. The below comments are the most popular comments at the time of this article being published.
---
[+127, -1] I'm going to get everything together and send it to Pledis this person needs to get sued
[+113, -3] Seriously people go so far sometimes…they are so judgemental on idols based on appearance and they always speak of sexual things…there are so many instances way worse than this…
[+93, -3] These biXXes seriously I heard they're shocked by how furious people are right now they should have expected this the moment they uploaded such a picture
Source: Pann and Bugs (1 and 2)
Share This Post