Does A Pink's Naeun look good in every hair style?
Netizens gather to discuss whether A Pink's Son Naeun looks good in every hair style.
A Pink's Son Naeun has returned with her new blonde hair for the promotion of A Pink's "Remember." In midst of their return, many fans have been impressed how blonde hair suits her perfectly. Many others also claimed that she only looks good because of her new hair style.
Originally titled, "Son Naeun Only Looks Good Because of Her Hair: So Detestable," netizens discuss whether she only looks good due to her new hair style or not.
Here is the direct translation of the post and the comments below.
"To everyone who came in because of the post's title hahaha You guys are more detestable claiming she only looks good due to her hair hahahaha"
"Stop claiming that she only looks good because of her dang hair hahahahaha"
"And lets say she looks good due to her hair, she is doing it because she looks good in it hahahaha To be honest, as a fan, I think she looks good in long straight hair above everything else hahahaha But what is the problem with that?"
"I guess all of you hating on her cut your hair randomly regardless of your face shape and image hahahahahahahahaha"
"Why does Son Naeun have to change hair style hahahaha Because it's boring? haha In opposition to Naeun, there are also girls who always keep their short hair hahaha But why are you only saying these to Naeun hahahahaha"
"I guess people are only interested in insulting her but they force it saying she doesn't look good in that hair style haha"
"So here are photos in order of Naeun in different hair styles hahahaha"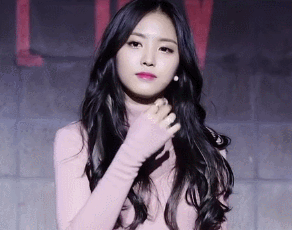 "long waved hair which fits her best (freaking pretty wow)"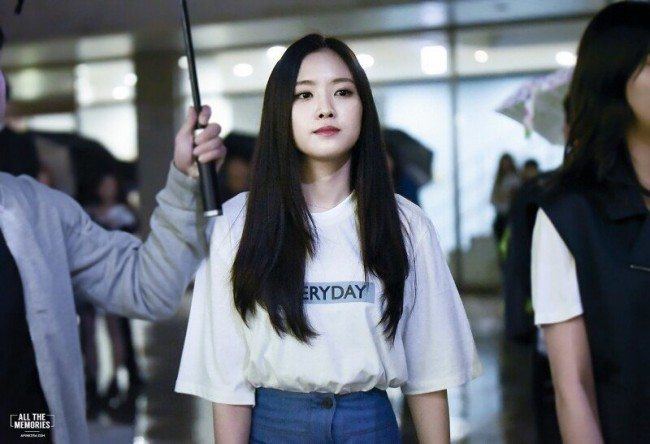 "Completely straight long hair"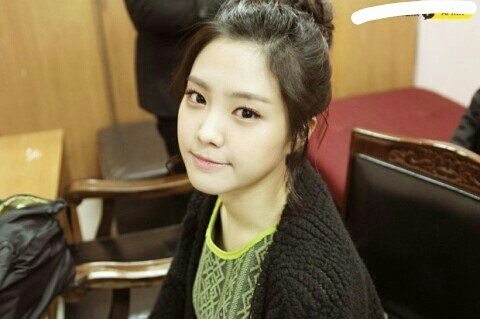 "Hair up"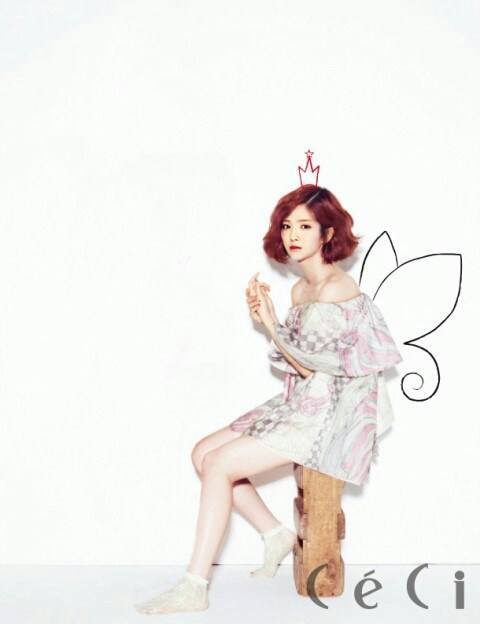 "Short hair (Yes, it is photoshopped but it fits her)"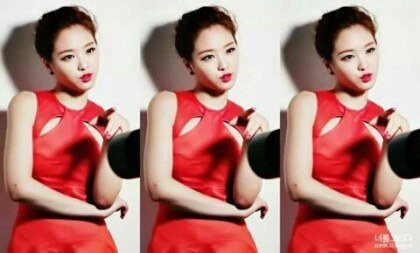 "No flaws putting her hair up"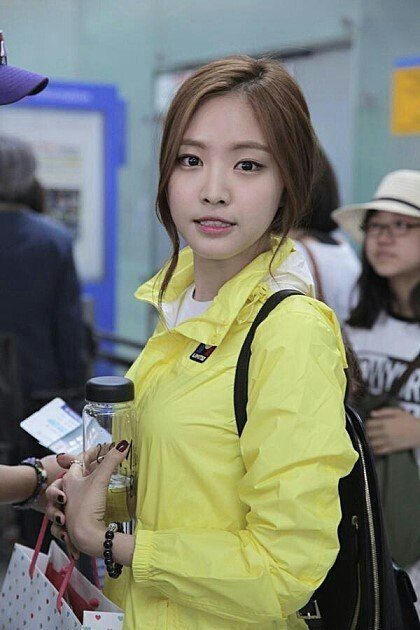 "Putting her hair down after tying it"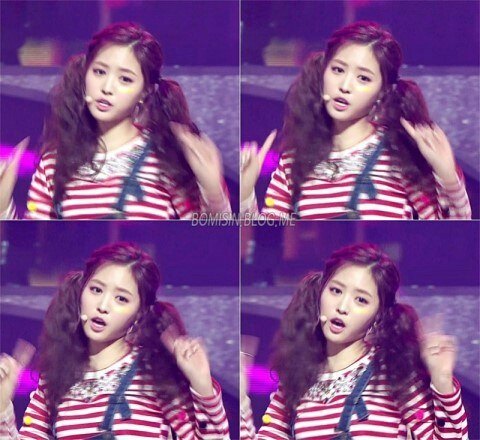 "Tying her wavy hair above"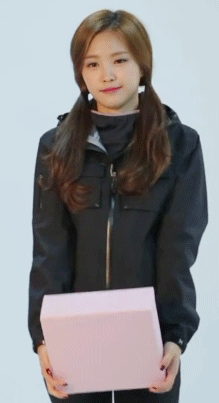 "Splitting her straight hair"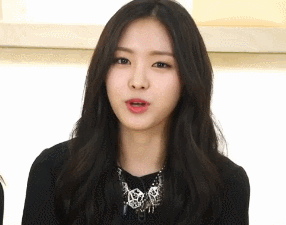 "Completely black hair"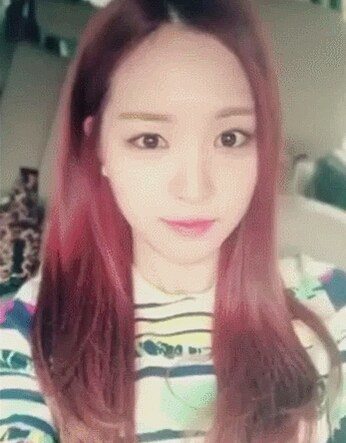 "Red wine color"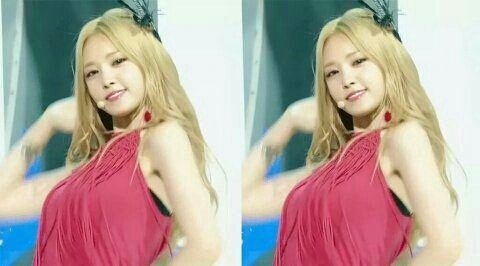 "These are enough hair styles but how many more do you actually want? Are you guys going to stop insulting her after she shaves her head? hahaha And to be honest, do you want her to do short hair because you simply think she wouldn't look good in it? hahaha You guys don't care if male idols down there hair up spike it up but only forcefully insult girl idols hahahaha"

[ +134 / -25] If hair is supposed to make her prettier, variety styles shouldn't look good on her but she looks good in everything. For me, brown and red doesn't fit hahahaha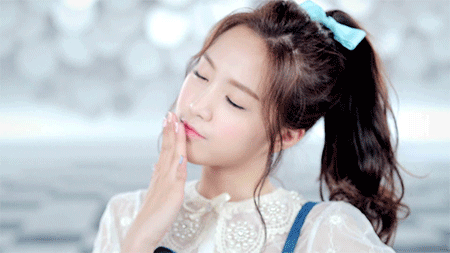 [ +131 / -11] They first criticized her for always doing dark color but now that she has blonde hair, they're mad that she looks great in it.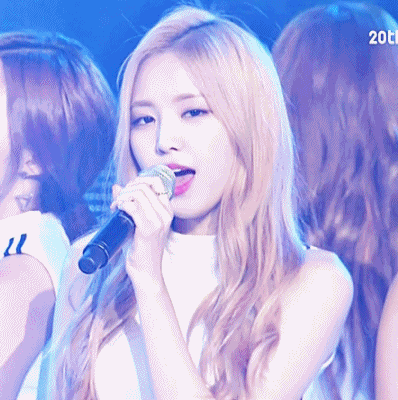 [ +116 / -9] They have nothing else to insult her after they witnessed she looks good in everything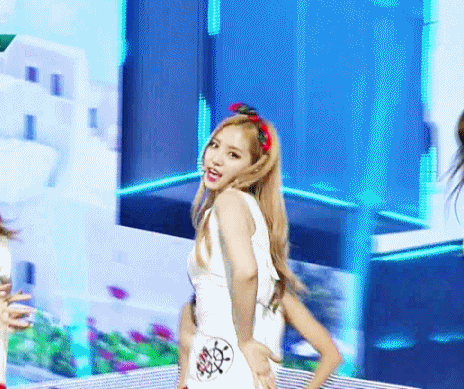 Source: Pann
Share This Post