Roy Kim is laid back and relaxed for "Cosmopolitan"
Roy Kim kicks back and relaxes on a slow day in his latest pictorial for Cosmopolitan magazine.
On a day with seemingly nothing better to do, Roy Kim takes a break and relaxes at home without a single care in the world. Roy Kim first appears wearing a unique button down shirt with the collar spread open and bottles of cologne surrounding him, as he lies down on the floor with a pillow under his head.
He then curls up on a single person couch with headphones around his neck and a music composition book rolled up in his hands. Roy Kim dresses up in a cozy outfit and daydreams while pulling up his bare feet onto the seat.
No matter if he is working or not, Roy Kim sits on his bed and props up his guitar to play a song or two to relax himself. In front of an entirely white background, Roy Kim displays signs of innocence and wonder as he stares off into the distance daydreaming.
Roy Kim similarly posed with the same concept in his recent pictorials for Sure magazine and Grazia.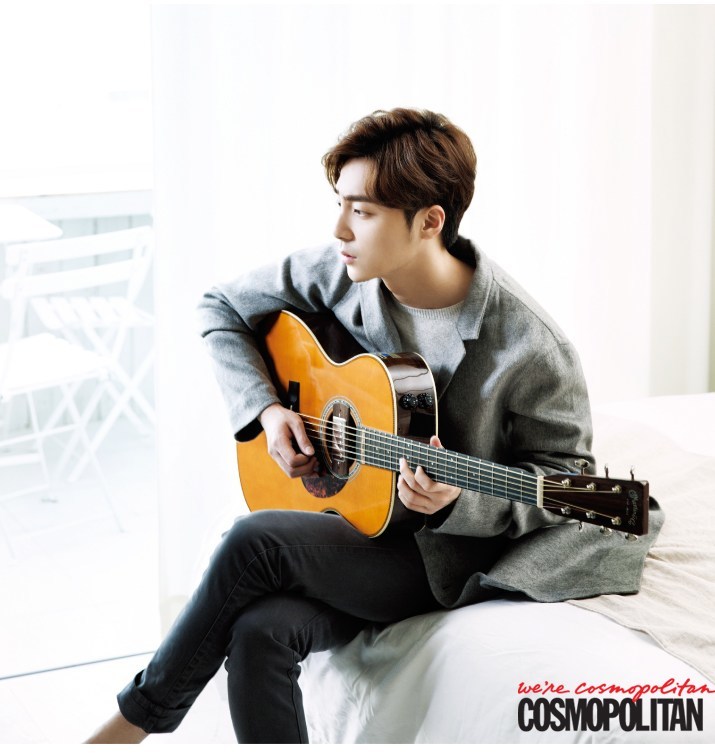 Source: EDaily, KMagazineLovers
Share This Post