Ryu Hye Young, Park Bo Gum, and Ko Kyung Pyo confirmed for "Reply 1988" joining Girls' Day Hyeri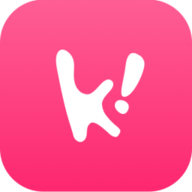 Following the popular Reply 1997 and Reply 1994 drama series on tvN, the third installment Reply 1988 has confirmed that actress Ryu Hye Young and actors Park Bo Gum and Ko Kyung Pyo will be starring alongside Hyeri of Girls' Day.
On May 18th, broadcasting station tvN revealed that, "Ryu Hyu Young, Hyeri, Ko Kyung Pyo, Park Bo Gum, Ryu Jun Yeol, and Ahn Jae Hong have all been confirmed for Reply 1988 alongside Lee Dong Hwi, Choi Sung Won, and other young actors as well."
Though it was uncertain at first as to whether or not Girls' Day's Hyeri would be casted as one of the main characters for Reply 1988, on March 25th, the production team confirmed the idol's role for the upcoming drama.
Subsequently, actress Ryu Hye Young who debuted back in 2007 as a teenager and made appearances in Korean movies such as Seoul Love (2014), My Dictator (2014), and her first drama Spy (2015) will also be starring as one of the main roles.
Actors Ko Kyung Pyo and Park Bo Gum are rising stars who both appeared in the highest grossing film in the history of South Korea, The Admiral (2014), and the popular KBS drama, Tomorrow Cantabile.
Many netizens have become ecstatic to see Ko Kyung Pyo joining the cast of Reply 1988 as he has recently wowed many spectators with his impressive acting skills in the 2015 Korean film, Chinatown. Other netizens, who often mistake Park Bo Gum as model-actor Hong Jong Hyun, have also shown their anticipation for the rising star who first rose to stardom as a child actor.
tvN's Reply 1988 will begin organizing its filming production after Oh, My Ghost, the follow-up drama of current tvN drama, Ex-Girlfriend Club, finishes airing in the latter half of 2015.
Source: My Daily
Share This Post

Facebook

Twitter