Shin Dong Yup reveals his secret health food of choice
Shin Dong Yup placed first amongst other celebrities for representing the best health food in the recent Myungdan Gonggae 2015 episode.
tvN show Myungdan Gonggae 2015 revealed the top health food amongst Korean celebrities on their recent episode that aired on July 27th.
Shin Dong Yup is a comedic host and currently participates in eight different programs including SNL Korea, Shin Dong Yup and Bachelor Party, and Wednesday Food Talk.
In order to stay on top of his busy schedule, Shin Dong Yup's secret is black goat meat. A specialist on the show explained the immense amount of benefits from consuming black goat meat. The expert stated, "[Black goat meat] has ten times the calcium compared to other meat which makes it beneficial for growth. It is also a good food for stamina."
Shin Dong Yup revealed, "I have tried health food of many countries. But instead of health benefits for my body, I eat [black goat meat] because I enjoy the flavor." Shin Dong Yup also added that he has always been a heavy alcohol drinker, so he enjoys eating natto as well.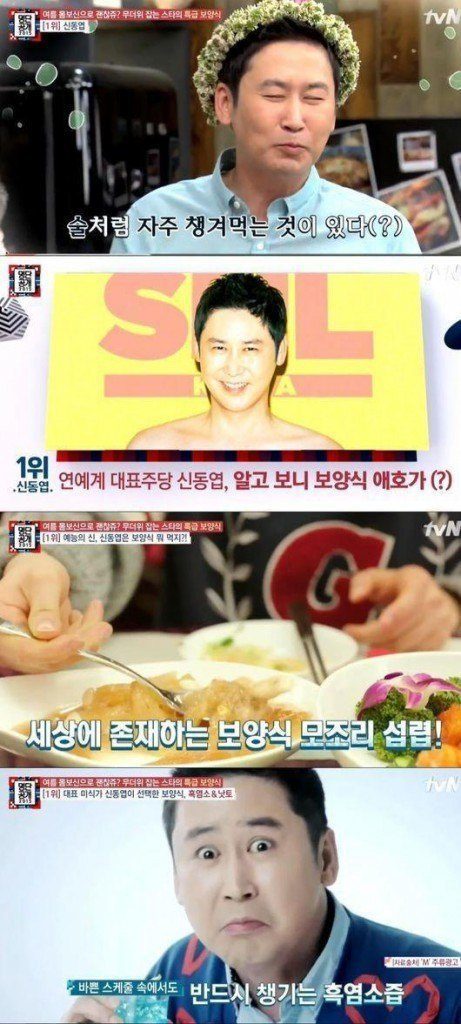 Source: OSEN
Share This Post