Shin Hye Sung to release new song with Vanilla Acoustic
Singer Shin Hye Sung will be joining hands with indie band Vanilla Acoustic for a new project!
It has been reported that Shin Hye Sung will be participating in a collaboration with Sung Ah of the band Vanilla Acoustic.
Since July of this year, Shin Hye Sung has started a project of remaking his old songs, including Doll, EX-MIND, and Love…After, with different artists. This month's song First Love as the fifth song of the project.
The song "First Love" is a pop ballad song that talks about a person's thankful mind towards his first love. Shin Hye Sung's deep voice and melodic orchestral lines made the song extremely popular for many fans.
The song will now be reinterpreted with touch of Sung Ah and Vanilla Acoustic, bringing a fresh new twist to the original.
What do you think of the next song in Shin Hye Sung's remake project?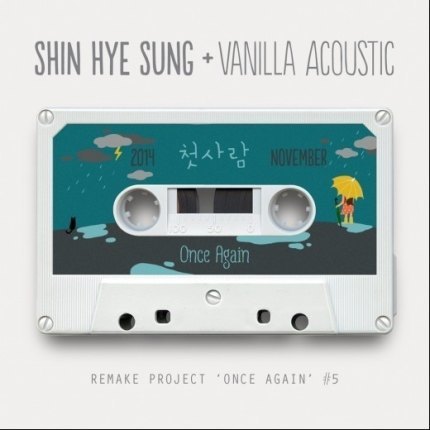 Source: Daily Sports
Share This Post