SISTAR's Soyou displays her sexy curves for "GQ" magazine
In the latest issue of GQ magazine, SISTAR's Soyou shows off her womanly curves in her chic styled pictorial.
SISTAR's Soyou first shows off her more fashionable side as she drapes on a fur coat over her bare body. She is seen with her knees pulled up at her chest as the coat keeps her warm. Soyou's elegance can be seen one again as she wears a velvet blue dress, looking seriously into the camera while ripping up a magazine at the same time.
She then switches to a black and white concept as she wears black dresses in two of her photos which show off her curves. Wearing a black leather dress with a low cut neck while slightly inching up her dress with her hands, Soyou reveals her curvy figure. She then takes her photoshoot to a more extreme level as Soyou lies down on newspaper scattered on the floor, layout down as if
In related news, SISTAR has also been recently chosen to be the next guests on the hit idol reality show series, Showtime.
Don't forget to vote for SISTAR for the 2014 International Hallyu Awards under the categories Artist of the Year, Song of the Year, Best Female Dance Performance, and Best Female Group. Make sure you also vote for your other favorite stars as well!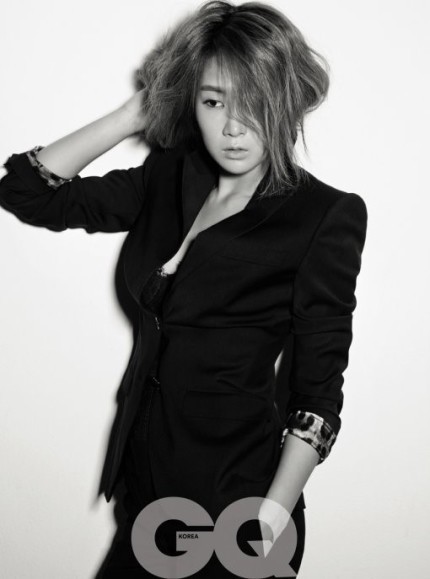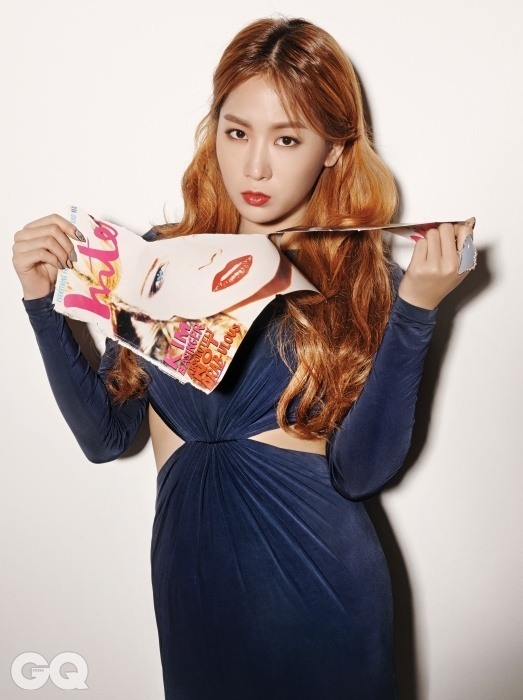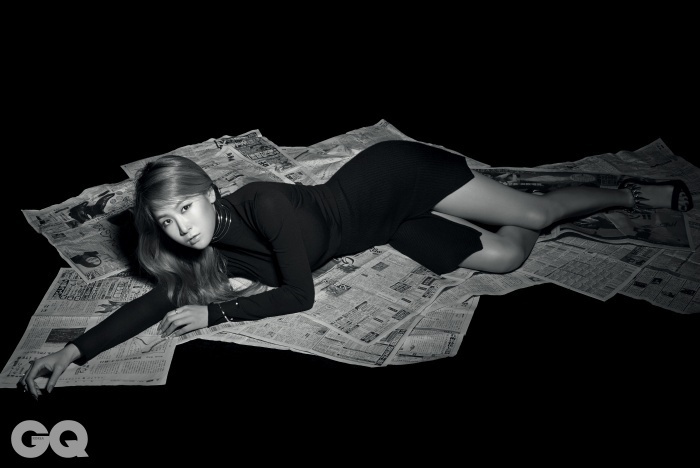 Source: Sports Donga, KMagazineLovers
Share This Post