"SNL Korea 7" latest skit parodies Choiza and Sulli's Instagram bed selcas
While the latest aired episode of SNL Korea 7 had many hilarious skits, a particular one has received particular attention after it was evident it was parodying a bed selca of celebrity couple Choiza and Sulli.
Rising singer and entertainer Eric Nam was the episode's host for the April 16th broadcast.
During Jung Sung Ho's 'King Gwangjong' corner, he plays the role of a king who craves attention. The king punishes and torments his staff and servants who did not press – or in this case sign – 'Like' on his Instagram posts/scrolls.
One particular post featured a familiar scene with the king kissing one of the maidens, played by Yewon. In real life, however, the post was undoubtedly a parody of Choiza and Sulli's bed kiss selca that the latter uploaded recently [featured image], receiving hot attention from netizens.
See the captures and video of the segment below: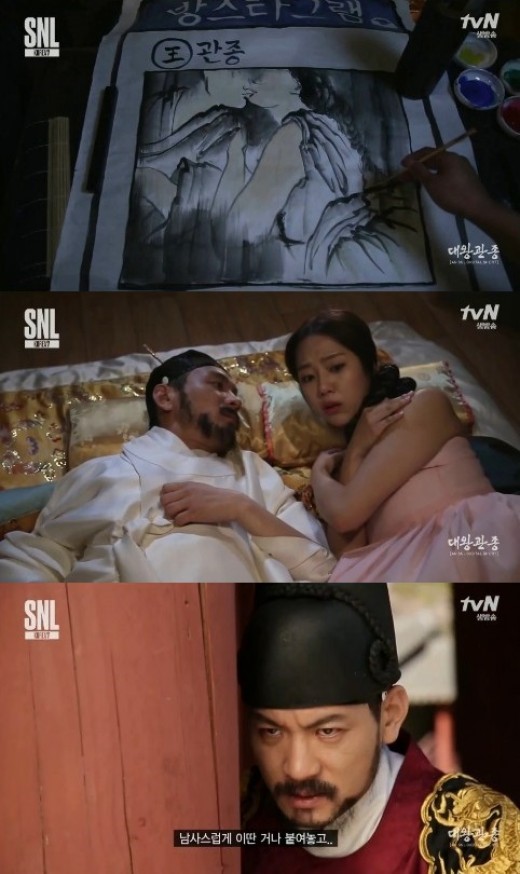 Source: TV Report
Share This Post