SubKulture Presents: "2016 SHINee Fanmeet in Chicago" in May
SM Entertainment's boy group SHINee is heading to the U.S. in May as they get ready to hold their very first fan meeting in Chicago!
Presented by SubKulture Entertainment, the upcoming fan meeting is a highly exciting and anticipated event by not only Shawols (fans) but the group themselves as it will be their first time making an appearance in Chicago as well as holding a solo event stateside.
Tickets for the event will go on sale on Saturday, April 23, 2016 at 10am CDT (8am PST / 9am MDT / 11pm EST), and additionally will be held at the Rosemont Theatre.
You can find the seating chart as well as prices for tickets below!
P1 ­ $175 | P2 ­ $135 | P3 ­ $105 | P4 ­ $75 | P5 ­ $55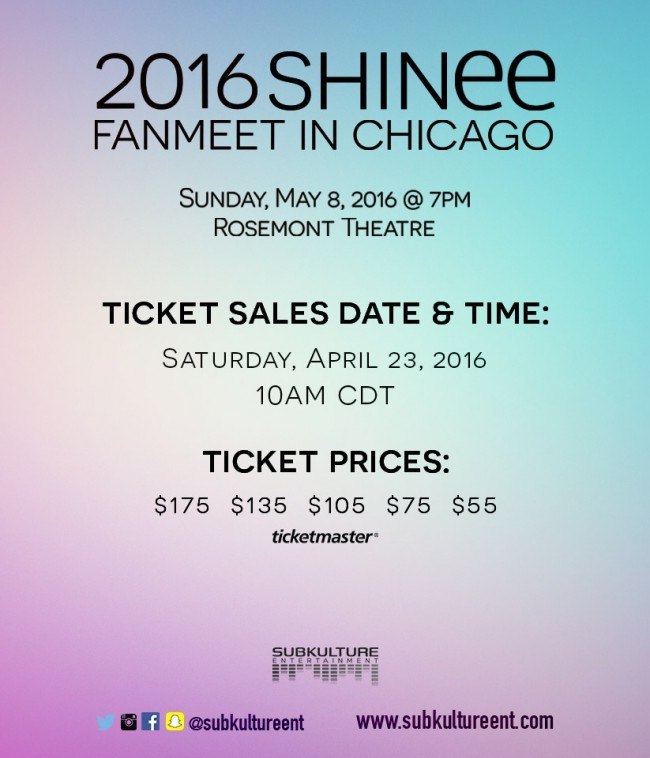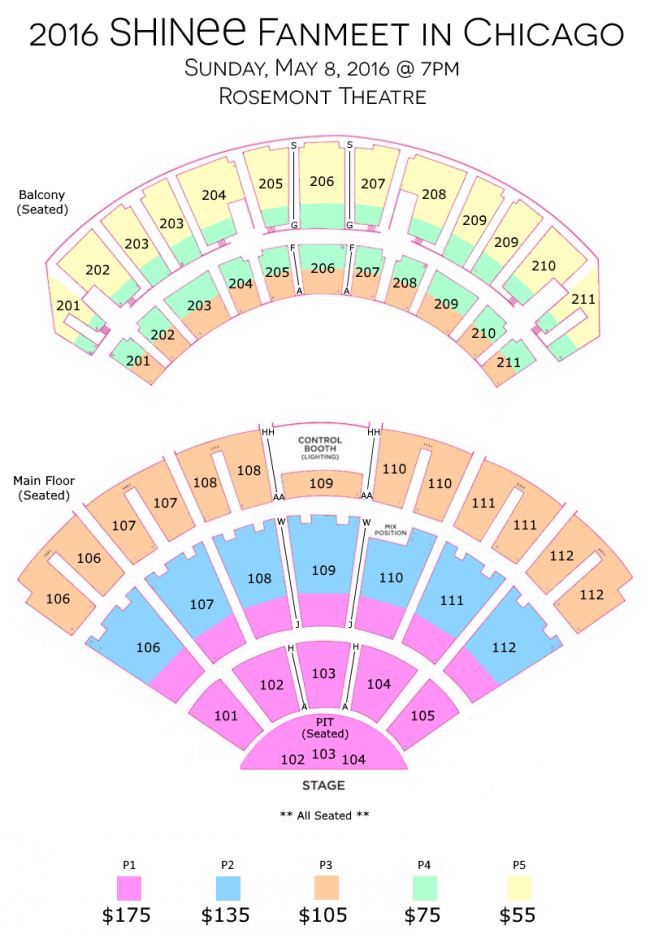 Share This Post