Super Junior Kangin tells Lovelyz to lose weight then calls Amber a man?
On a recent episode of KBS' A Song For You, Super Junior's Kangin jokingly told a member of Lovelyz that they need to lose weight and soon after, referred to f(x)'s Amber as a man.
Although his comments were made as a joke, many fans seemed disconcerted by the comments especially the one towards Lovelyz because of the fact that although the comment was made jokingly, the fact stands that the girls who are already thin are probably subjecting themselves to a strict diet.
The comment was made when they were about to play a game where they were going to eat ice cream. Kangin jokingly said, "We can't play this game because these girls are making a come back and they need to stick to their diets. They need to lose weight."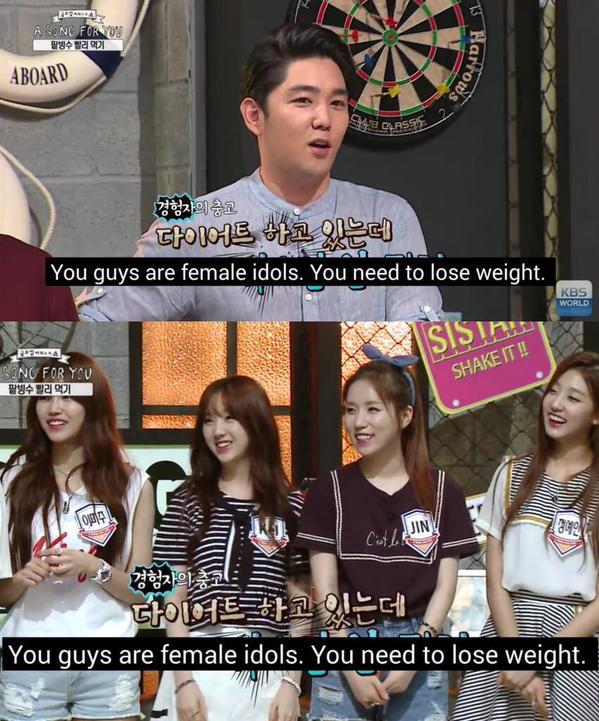 This comment was made when the members of Lovelyz were set to play a game against the MCs. Kangin said, "This is unfair we have 3 guys," when everyone else said Amber's a woman and jokingly scolded him, he answered, "I meant she has better athletic abilities than most guys, so we have an advantage."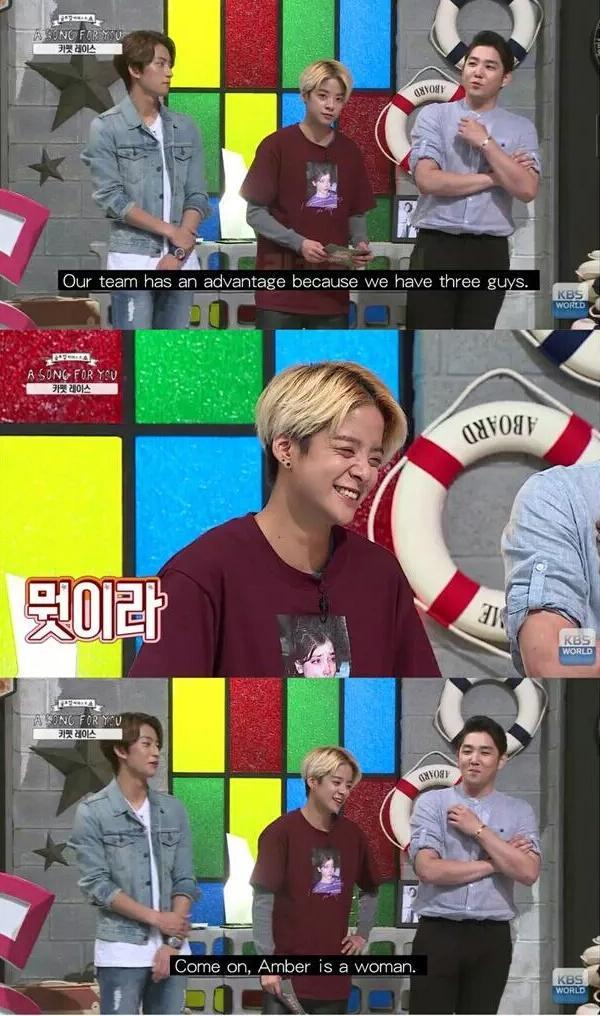 Share This Post