[★TRENDING] Super Junior's Kibum surprises fans with his first tweet in 10 months
Super Junior's Kim Kibum has finally shown a glimpse of himself through SNS to fans who have been long-awaiting for an update regarding the idle artist.
On July 17th, Kim Kibum of Super Junior posted a brand new tweet onto his official Twitter account with the short comment, "Hello," which is the idol star's first tweet in approximately 10 months.
In September 2014, Kibum returned to the SNS website after a two-year hiatus, tweeting, "Guess who's back?", which has since then been deleted along with all his other tweets. He first created his account in January 2011.
Though many fans recall Kibum having made several tweets towards his fellow Super Junior members and other Korean celebrities on the day he created his new Twitter account over four years ago, the profile currently states that he only has two tweets in total—one of which is the recent, "Hello," tweet from the 17th.
https://twitter.com/ikmubmik/status/622228317932929024
Some netizens have been wondering what might have prompted the star to finally tweet something at such a random moment while other netizens have been speculating that it may have been due to the fact that the other Super Junior members mentioned his whereabouts on the most recent broadcast of MBC's Golden Fishery – Radio Star on July 15th.
During the episode, MC Kim Gura asked the members, "So what happened to our friend, Kibum?" in which leader Leeteuk answered, "He is currently working on a drama and he is also on a long-term leave from Super Junior."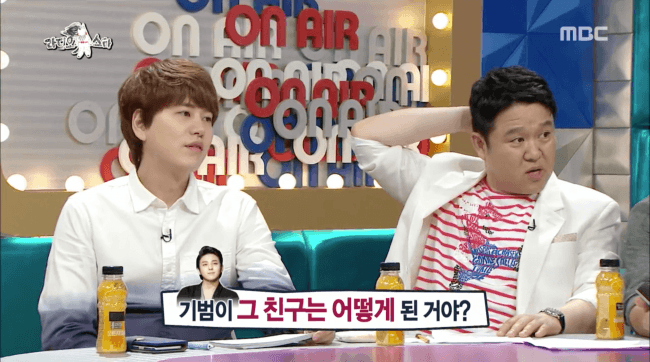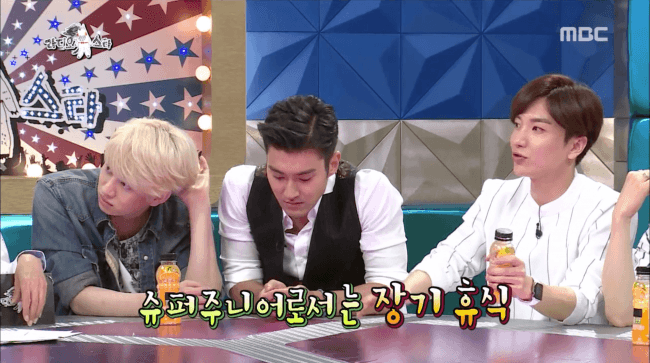 When MC Kim Gook Jin continued to ask the members, "So does that mean he is still part of the group or not?" Eunhyuk responded, "Kibum is of course still a member of Super Junior, however, he has been focusing on his aspirations of becoming an actor and is no longer promoting as a singer with the rest of us Super Junior members."
Kim Gura then firmly asked, "If he [Kibum] says he wants to come back, would you let him [promote with Super Junior]?" in which Eunhyuk nodded his head and said, "Of course."
Many fans have responded in a positive light toward Kibum's sudden SNS comeback, leaving tweets and comments such as, "Oppa, we've missed you so much!" "Is this really you, Kibum?" and, "Hi! You've been gone for so long. How are you doing, oppa?" However, no responses have been made by the star yet.
Share This Post