This GIF PROVES That Sungjae Brings Out The INNER MOTHER In Red Velvet's Joy
Netizens claim that Yook Sungjae really brings out the inner maternal side of his current virtual wife, Red Velvet member Joy.
Yook Sungjae and Joy have been loved by fans and viewers on MBC's hit program We Got Married. Although it is a fake marriage, fans and viewers can't wait to tune in every week in order to follow their daily lives as a virtual married couple.
Originally posted on Pann, netizens claim this GIF proves that Sungjae brings out the maternal side of Joy.
Titled "Yook Sungjae Really Looks Like He is _____ Than Joy," here is the direct translation of the post and comments below.
"He seems younger than Joy hahaha
It isn't an insult or anything hahahahahaaha But his actions are so cute and really brings the maternal side of Joy.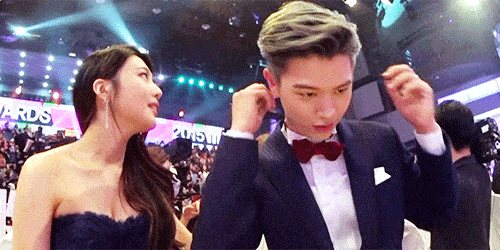 During the award show, he keeps complaining to Joy that his neck tie was floating but she was concentrating on something else so he makes sure he gets her attention hahahaahahahaah He continues to look at her until she notices him.. It is so cute hahahahahaah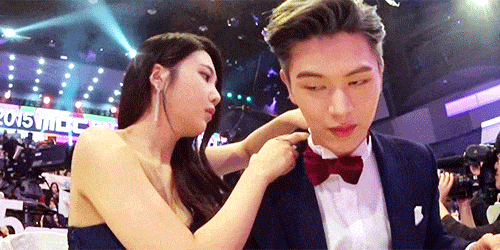 Finally, Joy takes care of him by fixing it for him hahahahahaha He blinks like a little kid.
I want to take care of him as well.." 

---
NETIZEN REACTIONS
Koreaboo has collected reactions from Netizens who commented on the original article from our Korean source. The below comments are the most popular comments at the time of this article being published.
---
[ +51 / -1] I love what both of them do hahahaha It is so awesome how she reacts every time he tries to be cute hahaha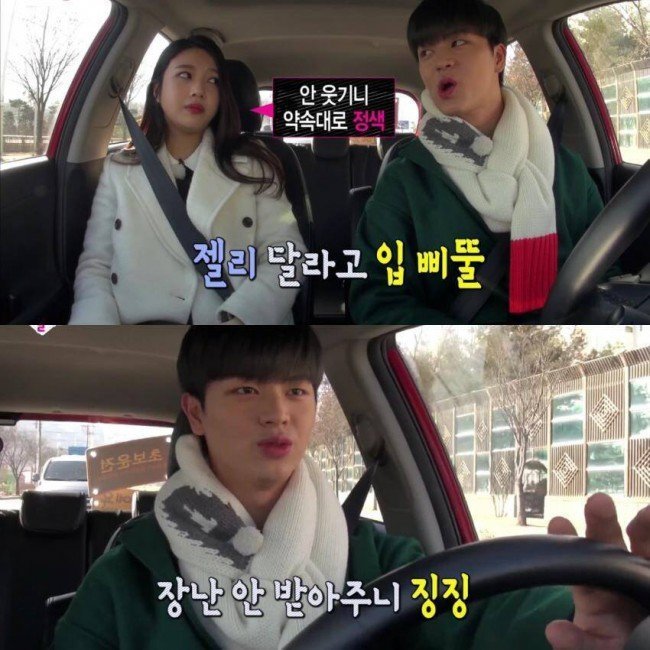 Sungjae turns his mouth for another Jelly.
Joy puts a serious face on after not finding it funny.
He gets upset that she is not reacting well to his joke.
[ +48 / -3] They look so good together T_T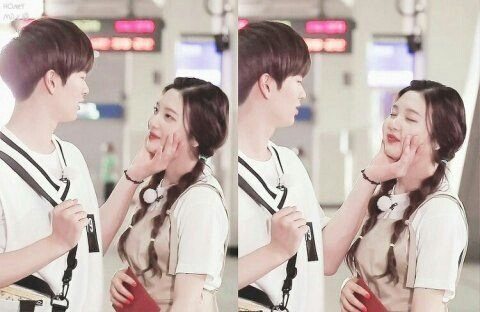 [ +47 / -1] He seems like a oppa at times too hahahahahaha Look at the height difference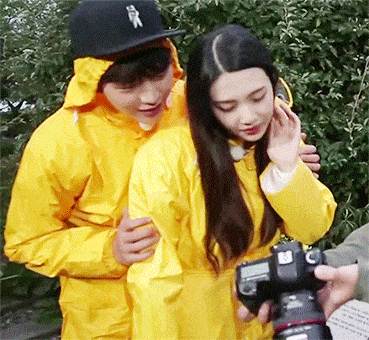 Source: Pann
Share This Post