[★VIDEO] JYJ reveals their 2015 Calendar and Diary Set!
JYJ is here to celebrate the holidays and the new year as they reveal a special video and poster for their 2015 Calendar and Diary Set.
On November 24th, C-JeS Entertainment released the following short 15 second video teaser for JYJ's year 2015 calendar. Dressed in stylishly warm autumn attire, the members are certainly enjoying the weather as they share equally warm smiles for the cameras snapping their photos at the side. Their package set will include the upcoming 2015 calendar, filled with members' photos, as well as a diary notebook. Both items are seen decorated with cute symbols on the covers.
Their 2015 Calendar and Diary Set will be available starting November 24th!
Recently, Park Yoochun was awarded the Best Rookie Male Actor for his debut role in Haemoo. Meanwhile, JYJ is in the midst of their 3rd Japan dome tour Ichigo Inchie, which will continue until December. During the November 18th show of their dome tour, the JYJ members emotionally sang the TVXQ's "Begin" which brought the members to tears.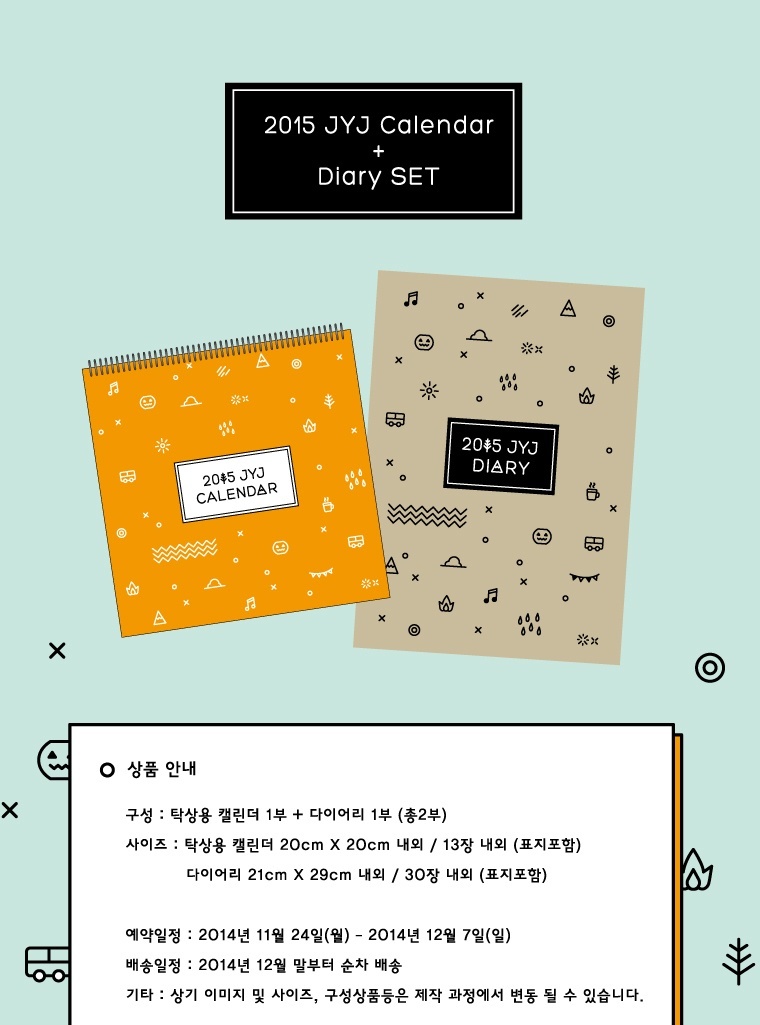 Source: C-JeS Entertainment
Share This Post