WINNER's Taehyun tears up as he talks about his acting controversy
WINNER's Taehyun ends up crying after he talks about his acting controversy on tvN's Actor School.
On February 4th, Actor School aired its first episode with veteran actor Park Shin Yang and acting candidates Nam Taehyun, Jung Su Won, Yoo Byung Jae and more.
During the episode, Taehyun shared his guilt for starring in the drama Late Night Restaurant where he was met with controversy for his acting, receiving harsh criticisms for his portrayal of the lead role. He felt guilty for not being able to pull through the opportunity given and apologised for the guilt brough to the drama crew, director and the rest of the cast members.
Aside from the criticisms, he said that he was also struggling from the malicious comments that came along with it. Taehyun teared up in the end as he expressed his guilt towards the controversy with Park Shin Yang acknowledging his struggle.
Meanwhile, Taehyun revealed that he joined the program to enhance his acting skills following his controversy.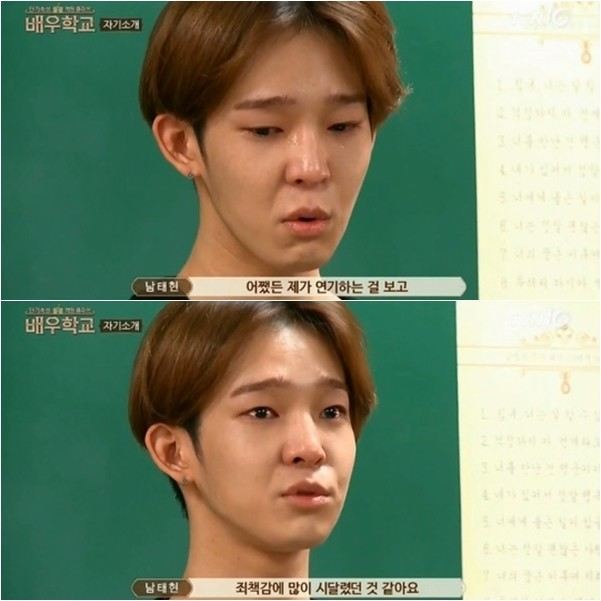 Source: Dispatch
Share This Post