Yet another slippery stage ruins SISTAR members' performance
Recently, at "Hallyu Dream Concert 2015" SISTAR's stage was ruined by yet another slippery stage. The members nearly fell and injured themselves on multiple occasion during the performance of their new song, 'Shake It'.
https://www.youtube.com/watch?v=hO_i-SN3ZQg&feature=youtu.be
On multiple occasions during the performance, Soyou and Hyorin nearly fell on multiple occasions when their high heels and the slippery stage made their footing unstable and caused them to slip wildly.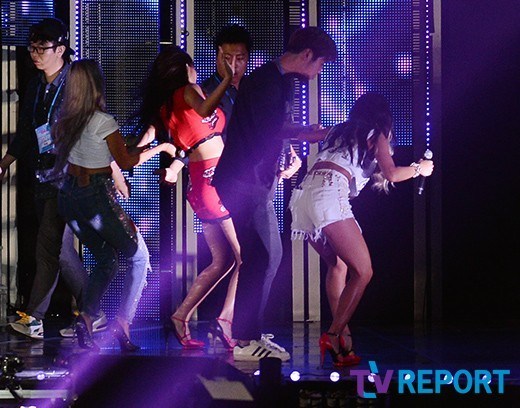 Like veterans however, the near slips did not at first phase the girls. After several occasions however, the girls failed to keep their composure and Hyorin and Soyou could not hold back their laughter and their live performance was slightly affected.
Source: TV Report
Share This Post