Yoo Yeon Seok shares a photo of "Reply 1994" cast reunion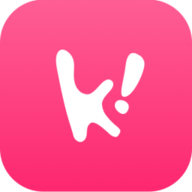 Actor Yoo Yeon Seok has shared a silly new photo with many fans of a much-wanted cast reunion of the hit tvN drama Reply 1994, the second installment of the "Reply" series after Reply 1997.
On January 24th, Yoo Yeon Seok uploaded a selca taken with his fellow Reply 1994 cast mates onto his Instagram account with the caption, "With the 'Reply 1994' cast members that got together after a long time thanks to the 'Reply 1994' director's wedding kekeke. It was so great. 'Reply 1994' forever♡♡♡."
Despite the absence of B1A4's Baro who played the role of Binggrae in the series, the other six cast members seemed to be enjoying the reunion at their former director's wedding, smiling playfully into the camera while taking on closely-knit poses.
Seen in the picture from left to right is Kim Sung Kyun playfully popping his head in from the side with a big smile, Go Ara leaning in close with a cute smile, peace sign, and wink, Jung Woo sporting a spiffy new hair cut and glasses with a killer smile, Yoo Yeon Seok in the middle taking the whole photo with an adorable smile, Tiny G's Dohee in the back with her kissy face and peace sign, and Son Ho Jun with a surprised, yet silly expression.
Many fans of both Yoo Yeon Seok and viewers of the drama series have been reminiscing the two year-old drama with nostalgic comments such as, "It's Samchunpo, Najung, Sseuraegi, Chilbong, Yoonjin, and Haitai! But where's Binggrae? It'd be great with him there!" "I miss 'Reply 1994' so much! It was one of the best dramas out! So fun!" "I wish there would be another show with this cast again… they have the best dynamic together!!!" and, "I wish I was there at the reunion! Looks like they had a lot of fun. They all look so pretty and handsome."
Meanwhile, it was reported earlier that the "Reply" series will be releasing a next installment which will be set around 1988.
Take a look at their goofy photo below:
Share This Post

Facebook

Twitter