Yoseob directly calls Cube out for lack of promotions
Although they're one of the biggest agencies in the industry, Cube Entertainment has had a hard time recently with promoting their artists. 
In fact, one of their artists, BEAST's Yoseob, recently took to Twitter to call out the agency for their inability to properly promote him. In a tweet that has now been retweeted thousands of times, Yoseob informed Cube Entertainment that he would be performing with famed vocalist Jo Soomi, suggesting that their management abilities are so poor that they didn't know about his schedule.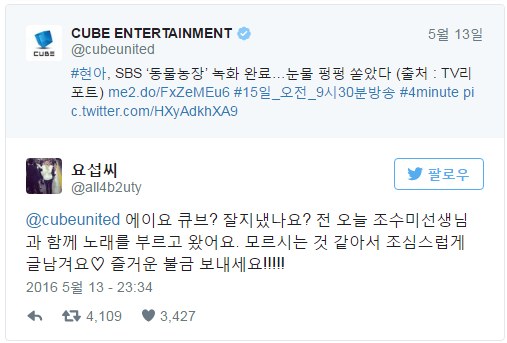 "Hey Cube how are you doing? I'm singing with Jo Soomi I thought I'd just let you know since it didn't look like you knew. Anyway have a good friday."
Source: Pann
Share This Post