Z.TAO (Tao) unveils video teaser for upcoming album
On July 20th, Z.TAO (Tao) premiered his video teaser for his upcoming album titled T.A.O.
Directed by Nick Lentz, the music video teaser is said to have a deep symbolic meaning as it captures the artist's struggles in water. Although dressed in a classy black suit, he submerges into the water and is left to nature's forces until he finds himself awake on a sandy beach. That scene particularly is reminiscent of the recent Hollywood film San Andreas Fault.
Some note that the symbolism tells his story with SM Entertainment and his days with EXO. Just as he picks himself up from a tough fight in the water, he embarks on this new life and solo journey in China with fans called "waves" – the force that brought him back to land.
Check out some photos shared and the video teaser below: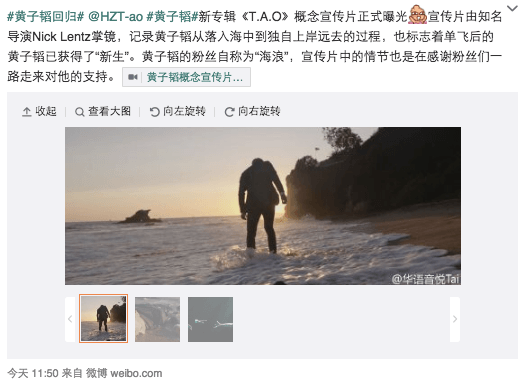 https://www.youtube.com/watch?v=tPt2I6DBjIw
Source: Weibo
Share This Post