[★REVIEW] Zico kills his stage at sold-out performance in London
With Block B set for a UK show in March, what better way to warm up audiences than with the group's leader performing a sold out solo show at the historic North London venue, KOKO.

Although a few of the group's lightsticks could be seen, the immense diversity of the crowd was perfectly indicative of Zico's ability to appeal beyond the idol world, and he inspires a sweaty, fist-pumping devotion from each and every one of them.
Stepping onto a bare stage with only his DJ, Millic, stationed behind him, and stark white light bouncing off his bleached hair, he wears sunglasses perhaps to hide any nerves or maybe just because he damn well wanted to. They won't come off until halfway through the show, but he hovers close to the stage front for his opener, the aggressively confident 'Tough Cookie', like a challenging fighter and surveys the crowd.
Although Zico has met criticism a few times from international fans, tonight he's aware of his surroundings and skips the controversial mention of the word "faggot" from the song's lyrics without missing a beat, before dropping into the more restrained vibe of 'Well Done'.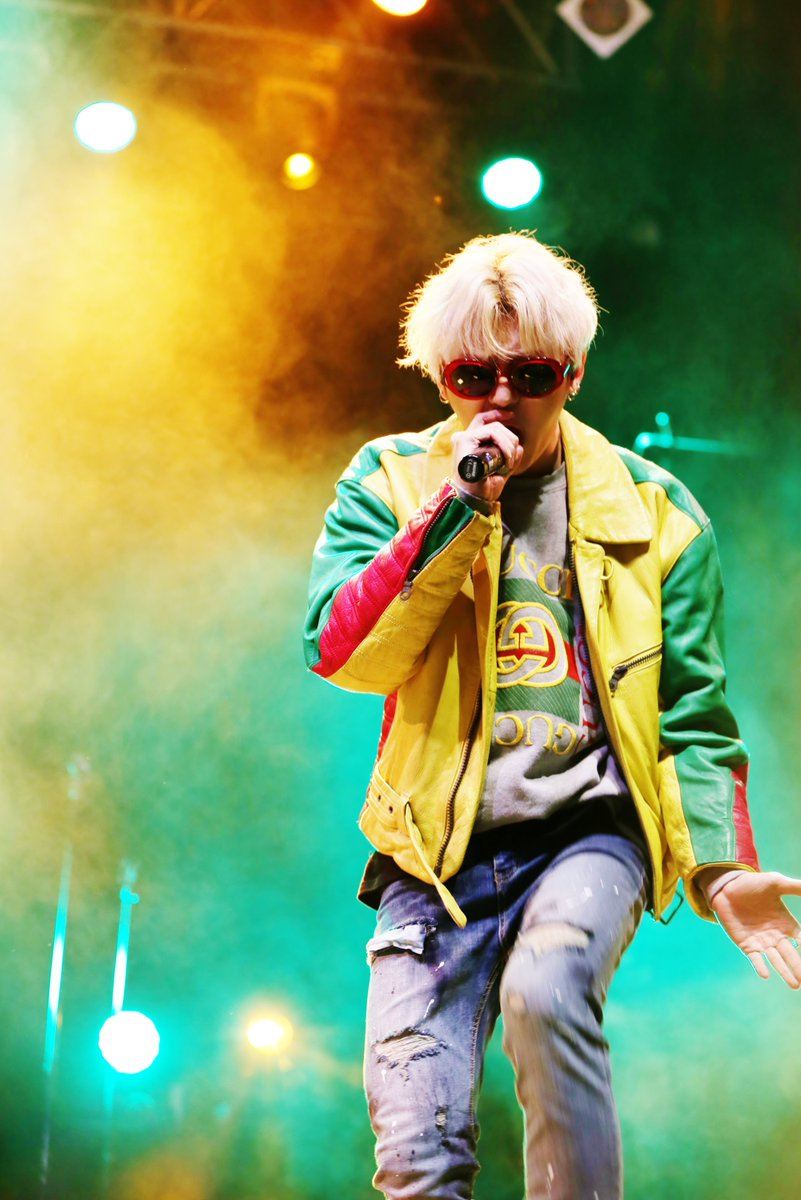 It's the only calm moment of the show – the crowd chant the hook of 'Veni Vidi Vici' back at him, making it the first (and probably the last) time a London music venue shakes because of Latin, and  it's testament to his charismatic presence that even through Dean and Crush's parts on 'Bermuda Triangle', which produces one of night's biggest reactions, he holds the crowd in his palm. He rests one foot on a speaker, he paces restlessly, and though its beats sound meatier than ever, Zico's distinctive tone cuts through like a hot knife.
He flings the hyped audience straight into the clanging, trap heavy 'Turtle Ship', shortening it only to swerve into his SMTM4 track 'Okey Dokey', which feels bigger and more triumphant than the studio version as he leads the crowd into an enthusiastic call and response on the chorus and busts out a few dance moves, enjoying himself.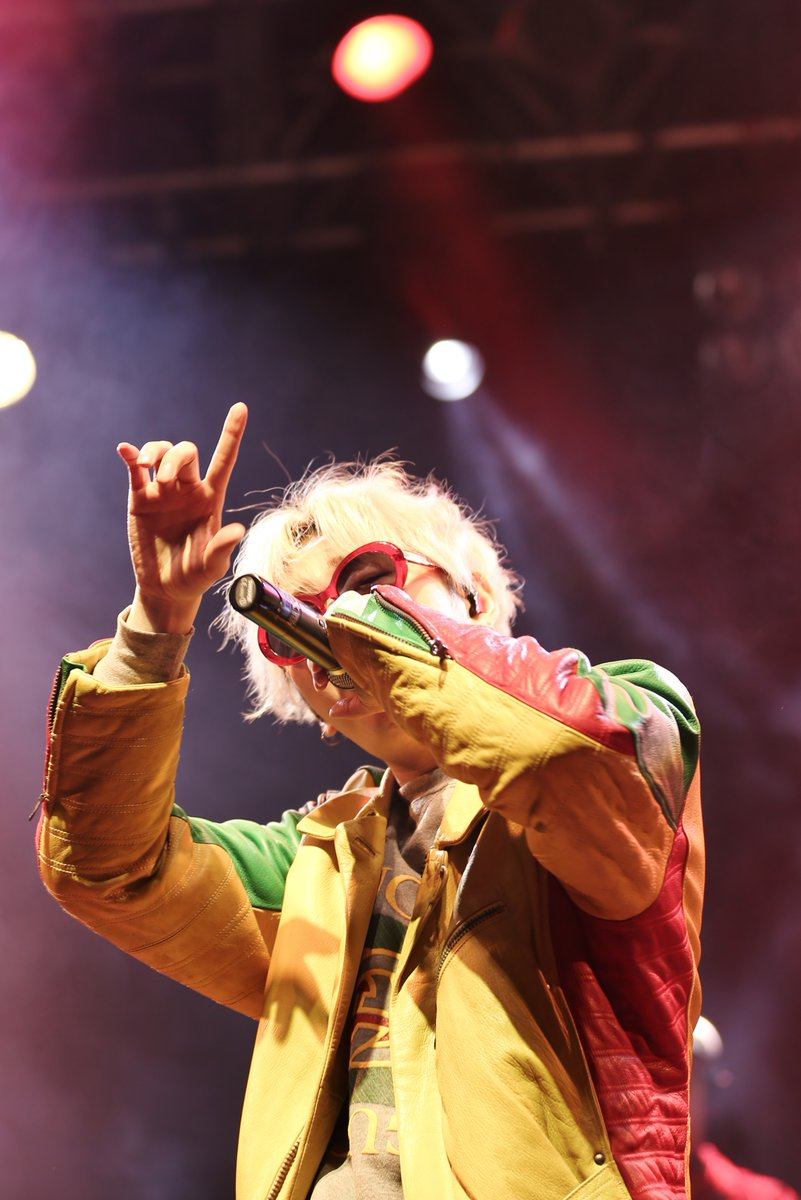 Watching Zico live is a little like being schooled, for not only is he a prodigious hitmaker whose setlist is overflowing with razor sharp hooks, he's a consummate performer with effortless charm and a great delivery, which he puts to good use on 'You Are Me'. "Any single ladies out there?" he asks coyly before starting, to a barrage of screaming.
He also understands that simplicity can be just as effective as intensely layered production; 'Boys and Girls' isn't given any live frills despite large swathes of it being Babylon on the backing track, and Zico, no doubt thanks to his experience of sharing stage space as an idol, waits for his parts but without letting the room intensity drop an inch.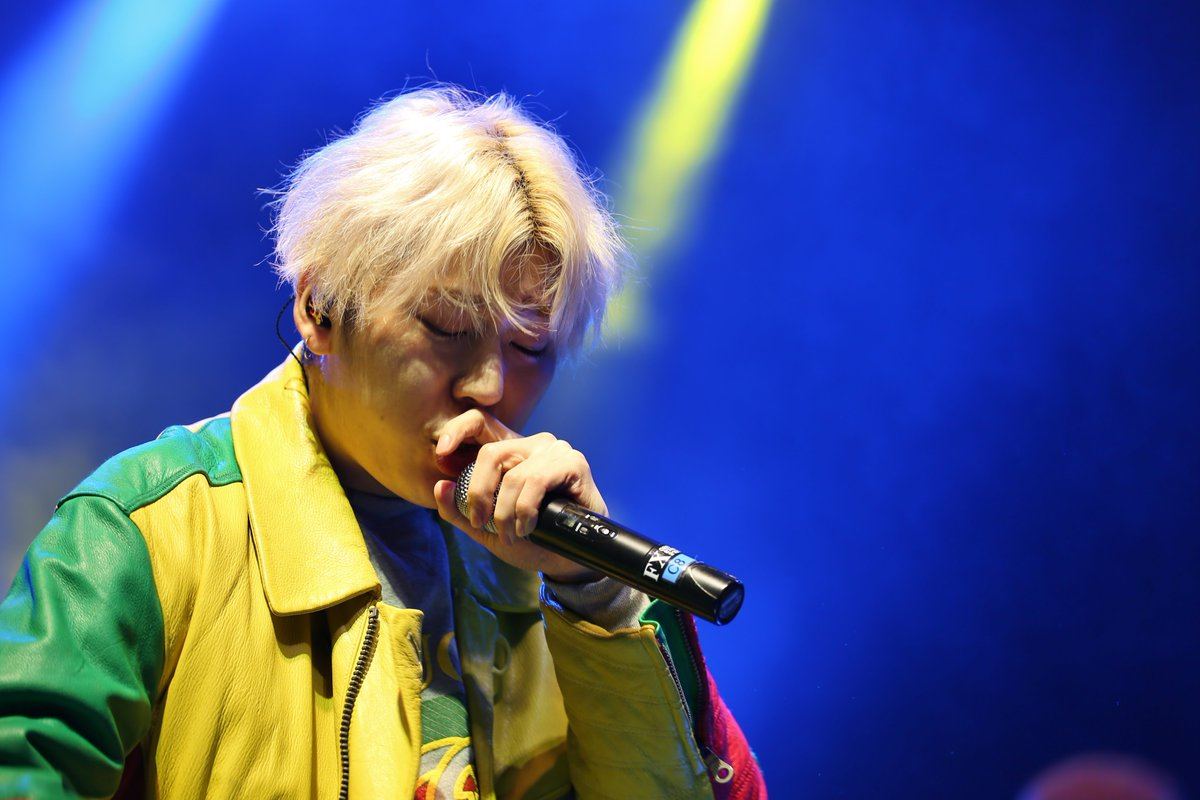 He encores with a rousing version of 'Yes or No' having risen temperatures before it with his and Zion T's cheeky shout-out to the big booty, 'Eureka'. Zico slides out of his jacket as the saxphone drops and he pops into idol mode, pulling out sleek body rolls which provoke such cacophonous screaming that he's grinning, then laughing, seemingly thrilled that so far from home he's loved though he also knows the power he wields.
"Without any manipulation, I made it", he'd spat earlier on 'Tough Cookie', and you know what, he's never been more right.
Watch Videos From The Full Set List Below:
Tough Cookie
Well Done
Veni Vidi Vici
Bermuda Triangle
Turtle Ship and Okay Dokey
You Are Me
Boys and Girls
Eureka
Yes or No
Koreaboo In-Depth Reviews
This article was written by Taylor Glasby for Koreaboo's new collaboration project. Stay tuned for more in-depth articles ranging from exclusive interviews to indie artist spotlights.
Taylor has interviewed artists such as 2NE1, Girls Generation, 4Minute, G-Dragon, Infinite, B.A.P, EXO and been published in Dazed & Confused, POP i-D, and more.
*Photos and videos included in this article were added by Koreaboo editors.
Share This Post