15 Photos Of Idols' Hairstyles Getting Violently Attacked By The Wind
Nothing like getting smacked in the face with your own hair!
1. Girls' Generation's Yoona
Even Yoona looks annoyed with having hair suddenly in her face!
But eventually, she's still able to smile for her fans!
2. Sunmi
Sunmi is trying hard to keep her locks in place even when the wind is constantly fighting her!
3. TWICE's Tzuyu
Tzuyu is that you?
4. Apink's Naeun
Naeun is probably glad that she is walking into the wind!
5. IU
A little bit of wind just to make things uncomfortable for IU.
And a slight breeze can still create a bit of a stir.
6. Former Wonder Girls' Yeeun
The wind has picked up Yeeun's hair and makes it look like a cloud at sunset!
7. f(x)'s Krystal
Unfortunately, the sunglasses did nothing to prevent Krystal's hair from flying in her face.
And now Krystal has a tower of hair!
8. GFRIEND
GFRIEND got to experience a strong gust of wind during one of their performances.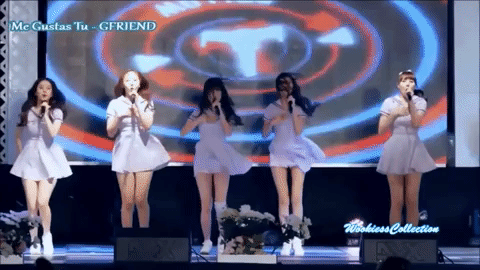 9. EXO's Kai
What about the time the wind sent some love to EXO fans through Kai's hair!
10. BTS's J-Hope
Meanwhile, J-Hope's hair got a little bit tussled.
11. EXO's Chanyeol
And Chanyeol's hair got some amazing height!
12. Davichi's Kang Minkyung
The wind even tried to ruin Minkyung's photoshoot!
Share This Post