Fans Are Worried That These 5 K-Pop Girls Are Losing Too Much Weight
These girls may be dieting too much!
1. 1NB's Hajung
1NB's, Hajung recently posted photos of herself on a scale and the weight shown on the screen shocked many fans. Since she is studying ballet at Kyunghee University, Hajung was already fit to begin with, but excessive dieting on top of the exercise has caused many fans to worry that the idol is losing too much weight. At 160 cm (5′ 3″), Hajung weighs in at only 38.4 kg (85 lbs).
2. Sunmi
Ever since her Wonder Girls days, fans have been worried about Sunmi's weight. In fact, fans were so worried that Sunmi had to respond through her social media platforms. "I know you are worried about my weight. I know I look too skinny. But I'm really ok. I will eat more and exercise more, so please don't worry about me." Sunmi weighs in at 43 kg (94 lbs) at a height of 166 cm (5′ 4″).
3. CLC's Yoojin
CLC's Yoojin revealed that she recently went in for a physical examination, and weighed in at 42 kg (93 lbs)—she's 162 cm (5′ 4″) tall. Fans were shocked to hear that doctors were unable to measure her blood pressure due to the extreme skinniness of her arms.
4. Red Velvet's Wendy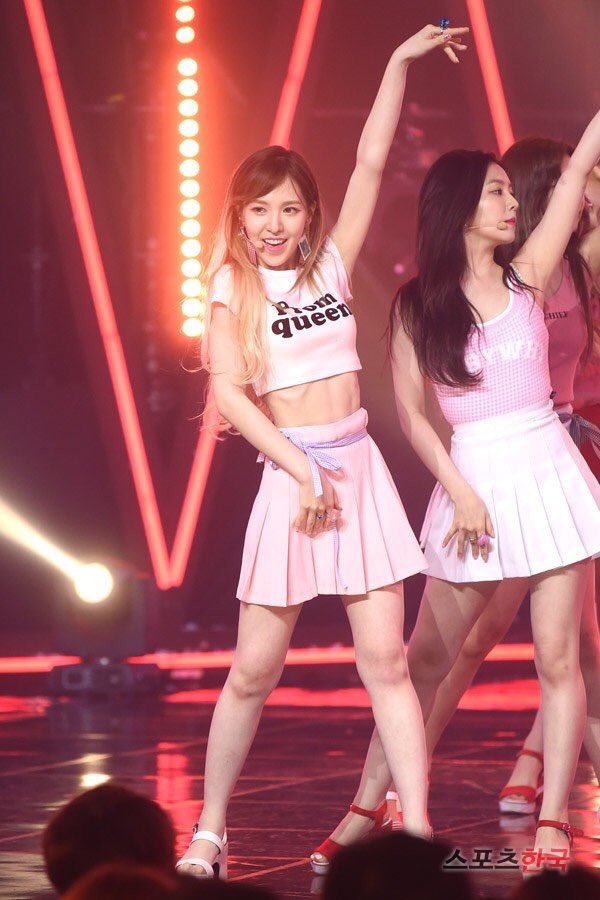 Red Velvet's Wendy recently shared her most heart breaking moment as a trainee, which, not surprisingly, has to do with her weight loss. You can definitely say that her diet was a success, but the fact that you can see Wendy's rib cage so clearly is an alarming fact for many of her fans. Wendy weighs in at 42.5 kg (94 lbs) and is 157 cm (5′ 2″) tall.
5. Apink's Naeun
Weighing in at 45 kg (99 lbs), with a height of 167 cm (5′ 5″), Apink's Naeun has been praised for her perfect body measurements. To maintain her figure, Naeun has shared that she will never eat food that is spicy or salty while she is busy with promotions. Fans worry that Naeun doesn't eat enough to keep her going through her busy day.
Share This Post