Here's What Type Of Woman Each iKON Member Is Attracted To
They all have different types!
Have you ever wondered what type of characteristics your favorite group, iKON, looks for in a girlfriend? Well, look no further, because we have compiled a list of each iKON member, and what type of woman they are attracted to!
1. Bobby
Bobby has confessed that he has a thing for comic book character Wonder Woman because he likes women who are strong and assertive. He has also stated on Radio Star that he likes a woman who is passionate about her work, and is confident and sexy.
Although he has never publicly admitted to it, it seems that "Wonder Woman" herself, Gal Gadot fits the bill for Bobby's ideal type. Strong, sexy, assertive, and confident; Gal Gadot definitely checks all of the boxes!
2. Jinhwan
For Jinhwan, more than a particular type, first impressions are what he looks for in a girl. That's not to say he doesn't have a type, however, because he has admitted in recent interviews that he has started to become attracted to pretty girls!
Jinhwan has revealed that actress Lee Min Jung best fits his ideal type. Which makes sense, because she is definitely known for her beauty!
3. Junhoe
Junhoe likes girls on the taller side, who also have a neat, tidy appearance. A girl's smile is very important to him, because he wants to be able to make her laugh with his aegyo!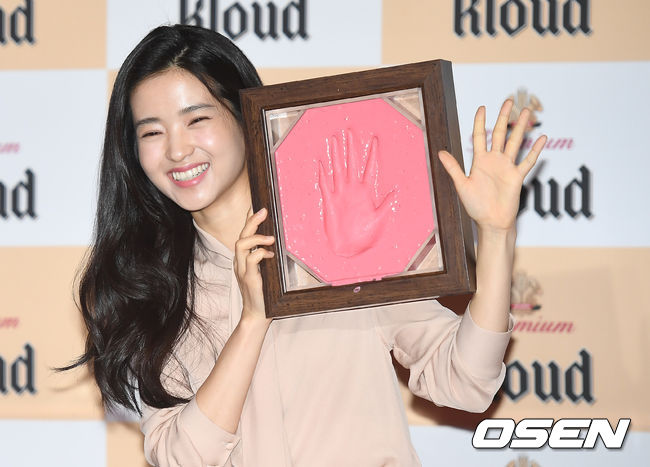 On a prior episode of MBC's Brother's Thoughts, Junhoe revealed that the celebrity that best fits his ideal type is actress Kim Tae Ri. She does have a nice smile, too.
4. Yunhyeong
Yunhyeong has stated in the past that his ideal type is someone who speaks and acts femininely. He is more attracted to a person if they take good care of themselves, and he considers a girl's heart to be very important.
He has never publicly revealed the celebrity that best fits his ideal type, but it closely fits the description of Yoona. She's the "center" of Girls' Generation, so you can't get more girly than that. Plus, she has been voted as the idol with the best personality by industry insiders, because of her easygoing charm and kind heart.
5. Donghyuk (DK)
Donghyuk aka DK revealed in past interviews that his ideal type is someone who is older than him, and has a lot of aegyo. He is also attracted to girls that are reliable and dependable.
While DK hasn't publicly revealed the celebrity that best fits his ideal type, singer Hong Jin Young is a good example. Not only is she much older than DK, but she is also known for her heart-melting aegyo!
6. Chanwoo
Chanwoo revealed in an interview with Japanese magazine TOPLOG that his ideal type is a girl who is short, with cat-like features. He also stated that he'd prefer a girl who is younger, because he likes being called "oppa."
He has never explicitly revealed his ideal celebrity, but Red Velvet's Yeri is a perfect example of all the traits of his ideal type as she is both younger than Chanwoo and is one of the shortest idols around.
Bonus: former member B.I
The former leader of iKON, B.I, likes a woman who has ambiance around her, and strong eyes. He also shared on an episode of Get It Beauty that his ideal type is someone who is "cheerful and comfortable to be around."
B.I's ideal type is actress Kim Ji Won. He has openly admitted that she is his muse, and he will often think of her when he is composing a song.
Share This Post