Jeon Hyoseong's TOP 10 Sexiest Outfits She Ever Wore
Hyosung is truly a sexy queen who looks good in almost anything!
Hyosung is quite well-known as a "bagel (베이글)", which combines the words "baby (베이비)" and "glamorous (글래머러스)" to mean someone who has a baby's face, but a voluminous body. With her overwhelming "bagel-ness", Hyosung has blown fans away time and time again in stage outfits that are simply too hot to handle.
1. The Pinstripe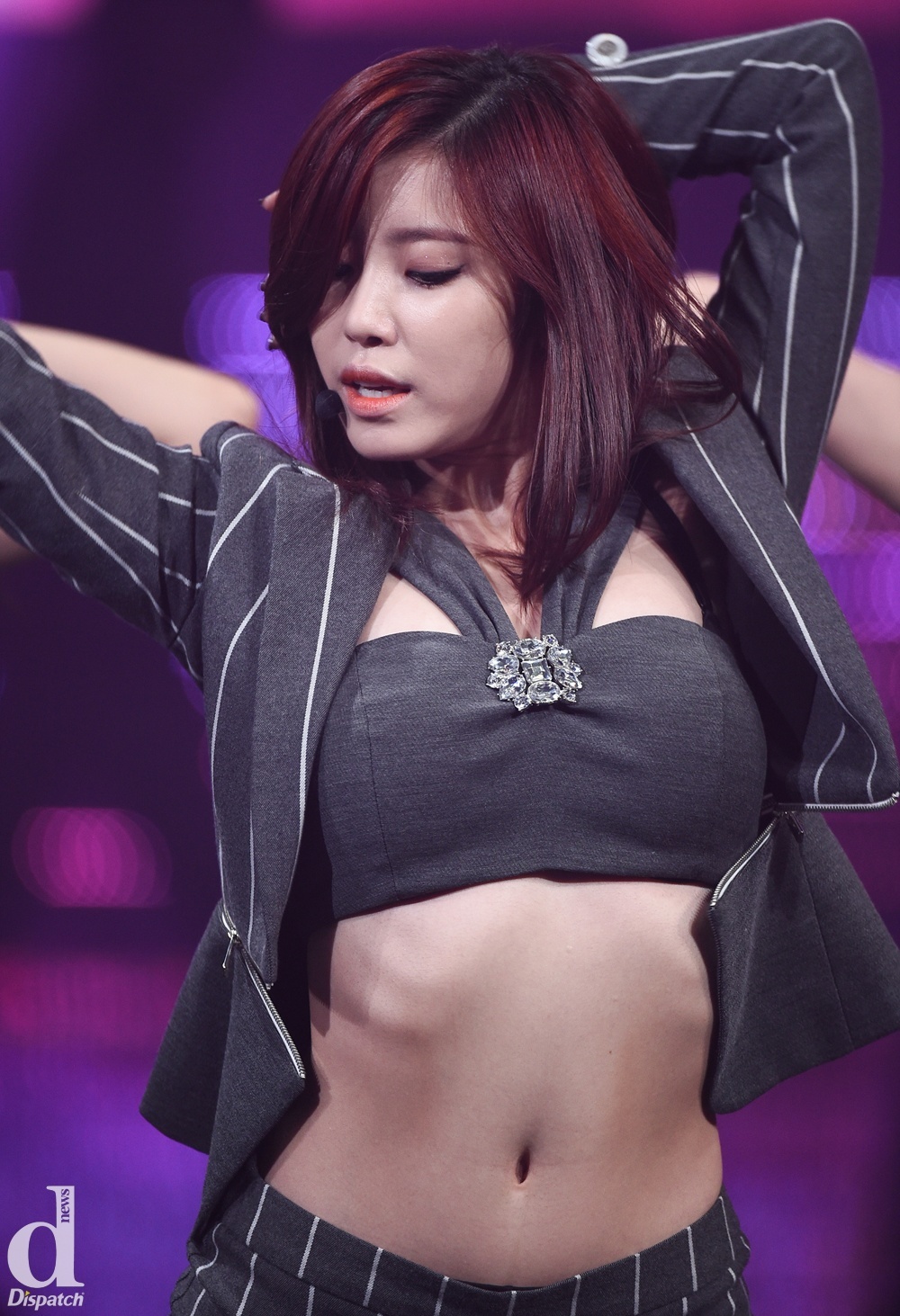 Hyosung looked incredibly sophisticated-sexy in this unique pinstripe cut-off blazer and shorts. The black pumps she matched to the outfit tipped this look off the edge as one of her sexiest outfits on stage!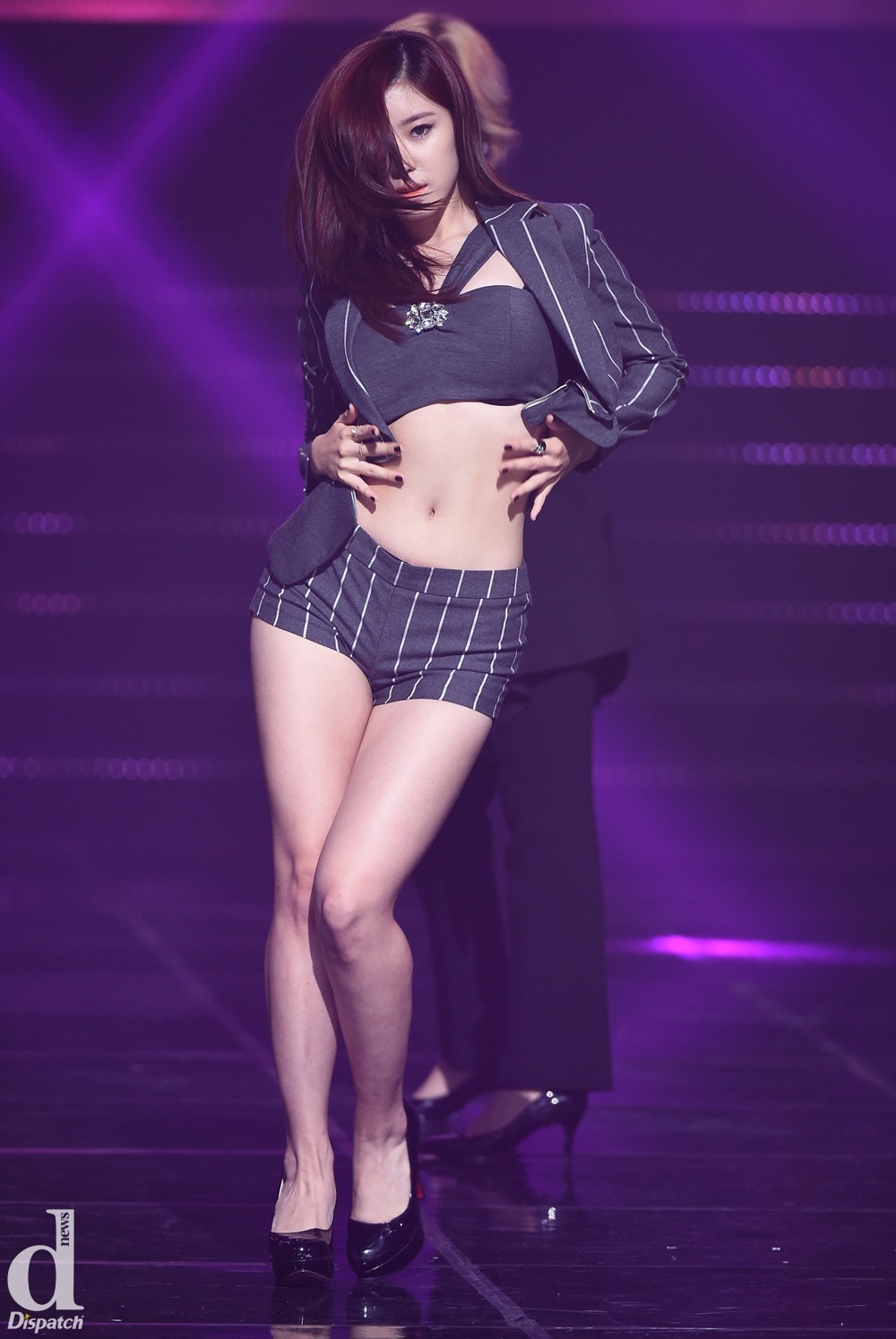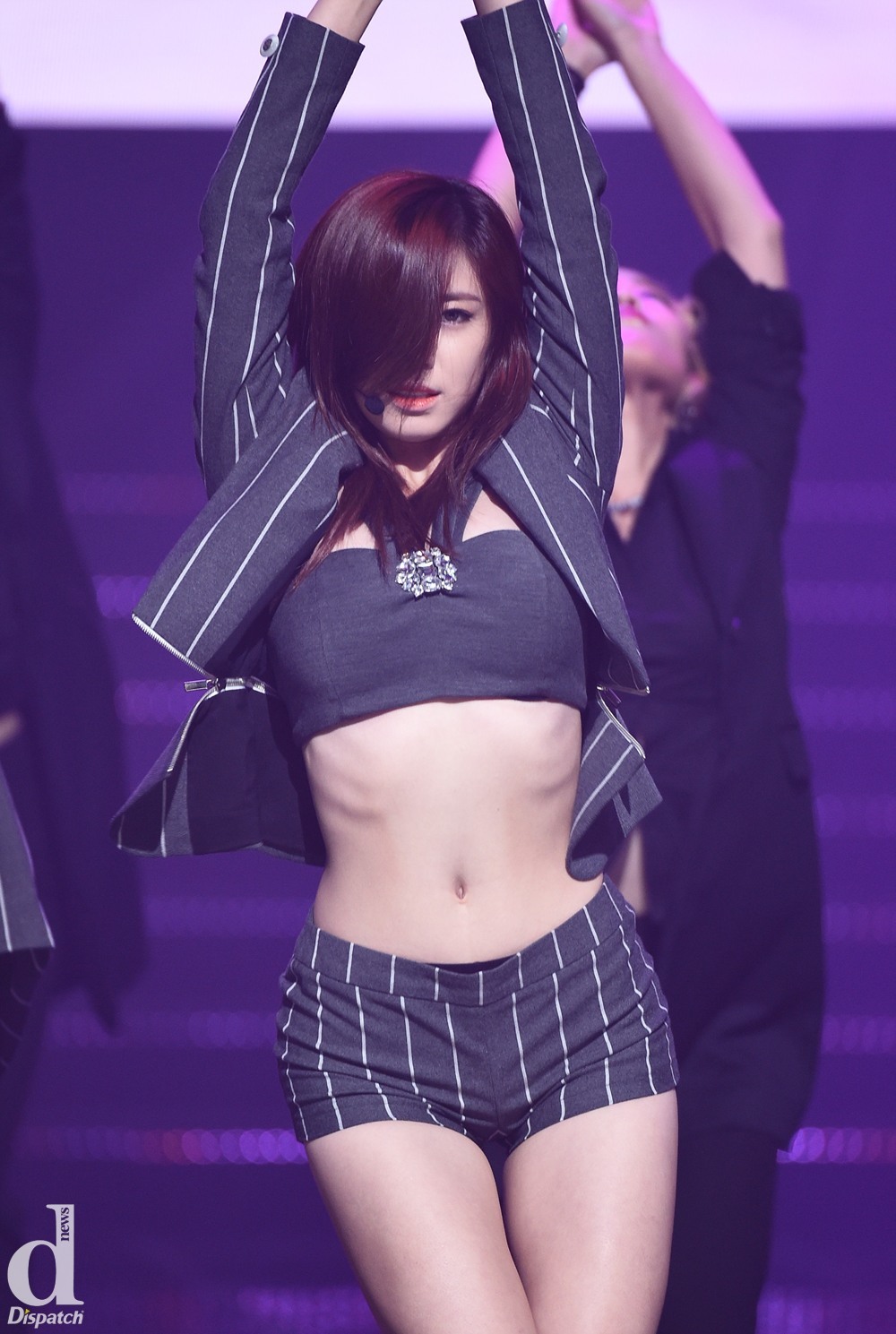 2. The Hyori Look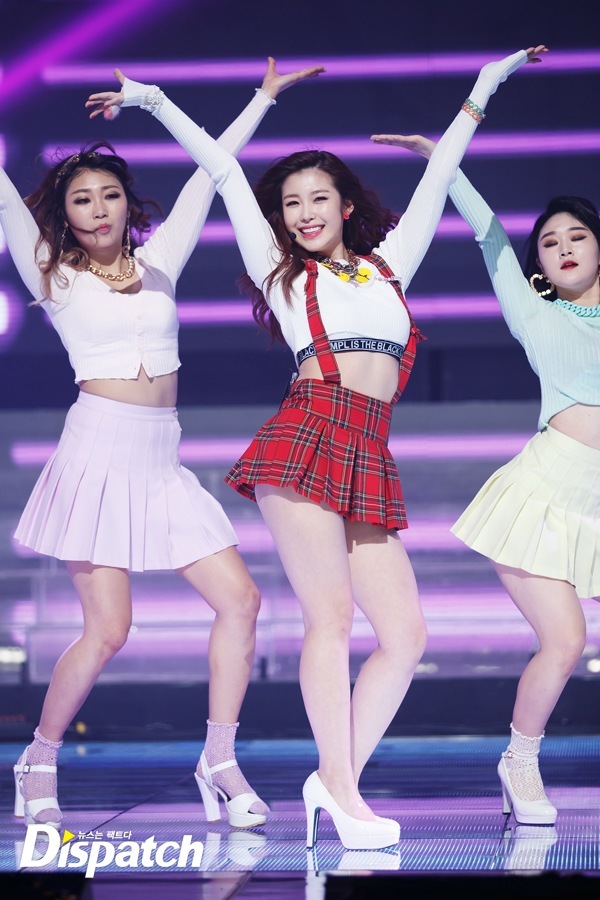 Hyosung rocked this Lee Hyori inspired outfit when she covered Lee Hyori's songs as a special performance on a music show! The crop top and overall style plaid skirt gave this bagel girl a mega playful-sexy vibe that no one else can pull off as well!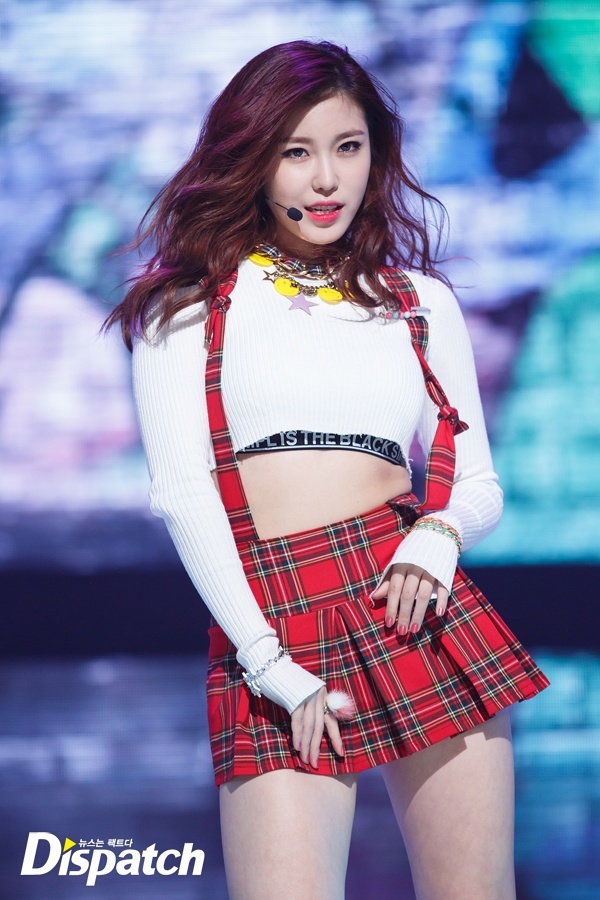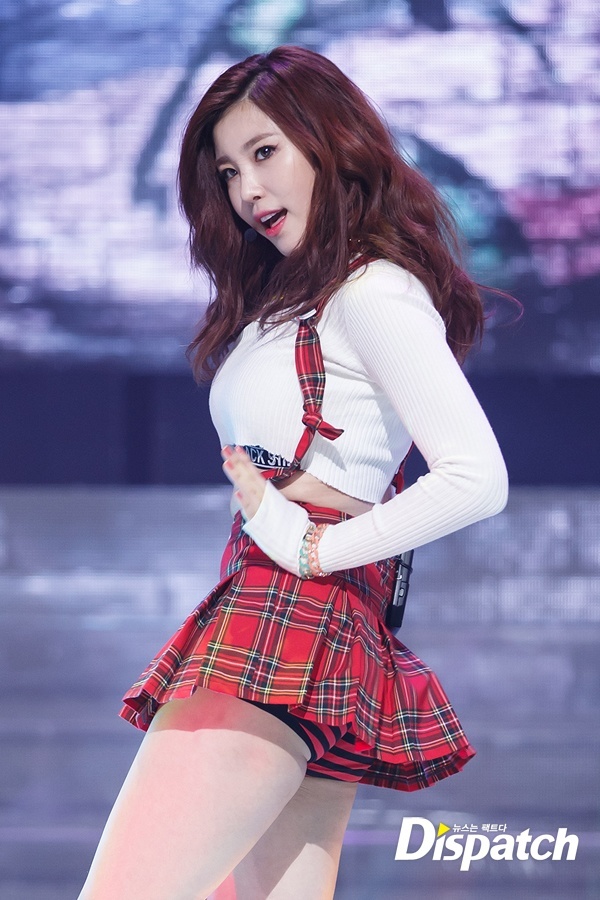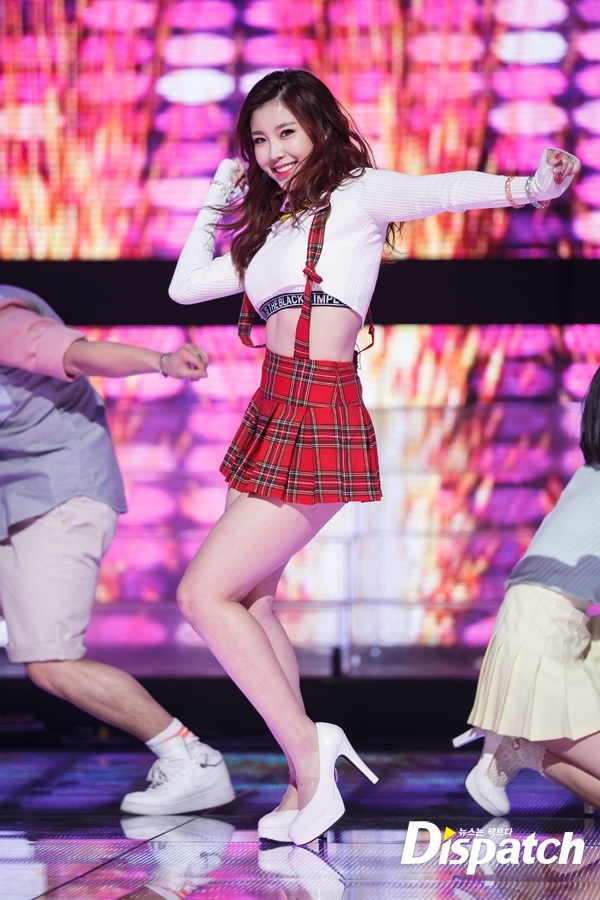 3. The Maid
Hyosung's appearance on Saturday Night Live, dressed as a maid, got a lot of attention. With the tight uniform complementing her figure, this voluptuous look is definitely one of the sexiest that has aired on SNL.
4. The Pure White
When Hyosung wore this small white dress with the front slit, fans jaws dropped.
5. The Ruby Glam
Hyosung's outfits during the promotion of her second mini-album, "Colored", received tremendous love. This red variation really brings out her fair skin and makes her look like a fairy. The bold, large accessories she wore around her neck top it off!
6. The LBD
When Hyosung wore a little black dress, which is any K-Pop star's go-to classic sexy outfit, she really outdid all the LBDs out there.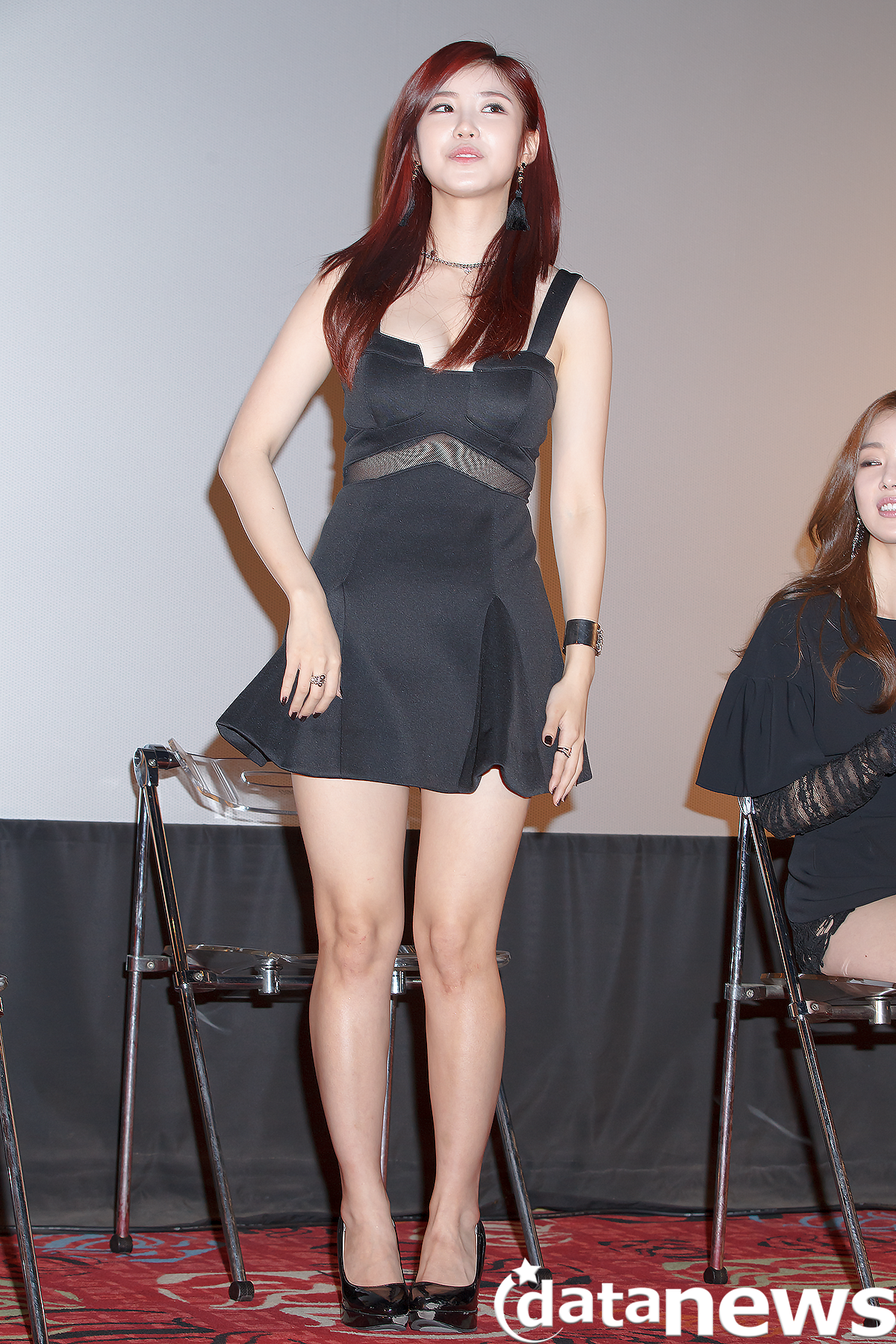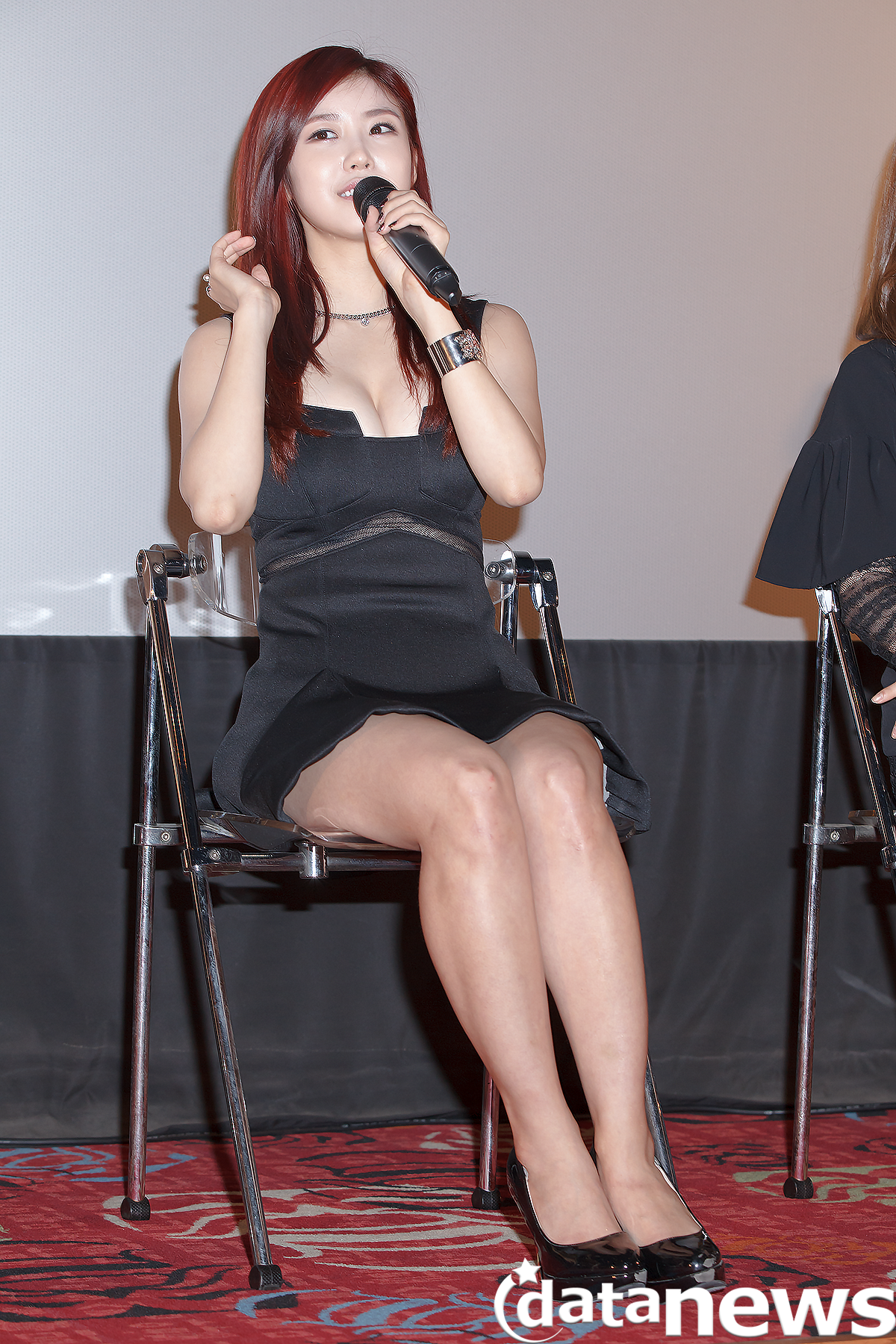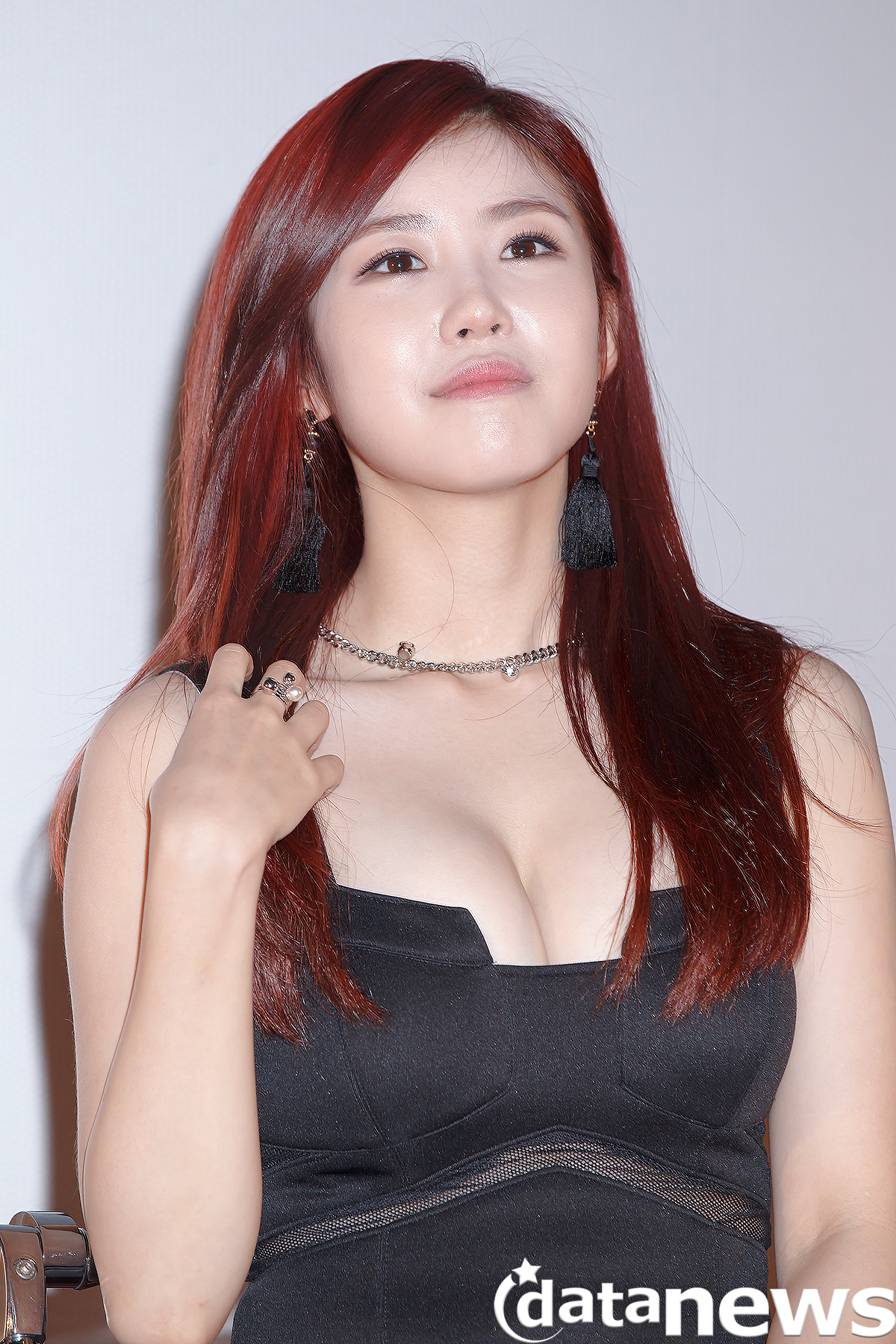 7. The Nude-Tone & Leather
This has become one of Hyosung's many signature sexy styles. The tight nude tone outfit, topped with the leather harness, makes her look like a fierce warrior out to get all her fans' hearts!
8. The Lingerie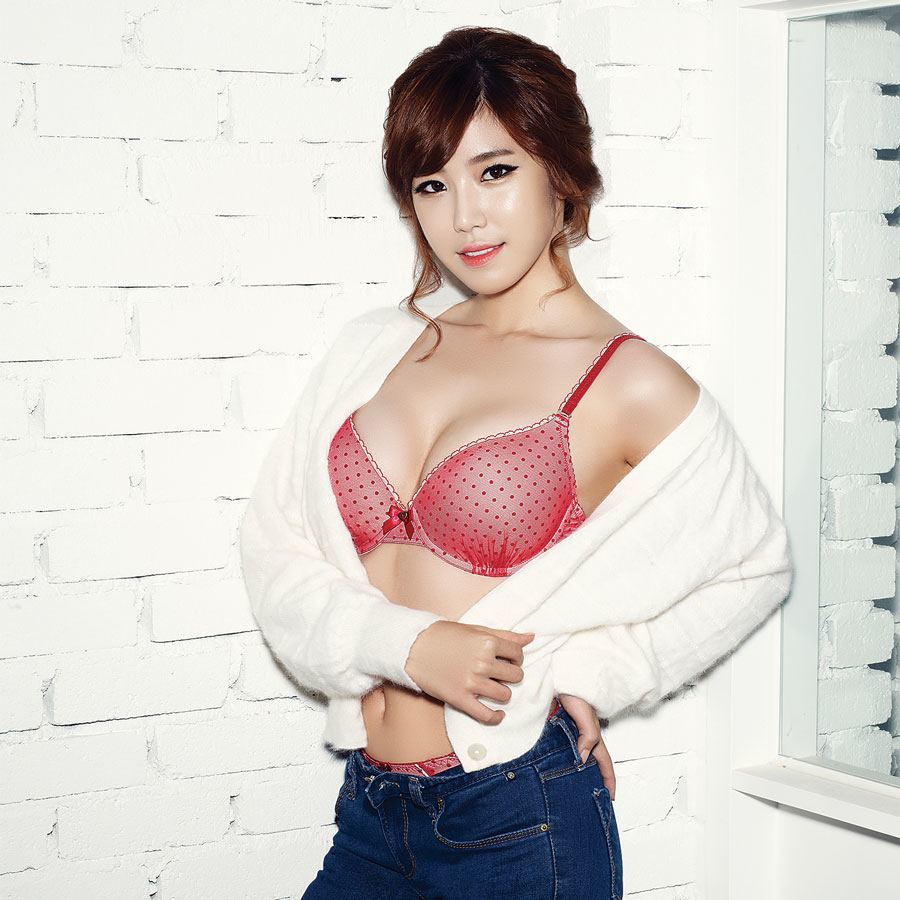 Hyosung once modeled for lingerie brand. The pictures from this photoshoot, though not from a performance stage, have been beloved for the sexy-cute vibe. Fans love how gorgeous Hyosung looks in her skin.
9. The Sexiest Knitwear
This dance her in her signature sweater and short shorts had the audience raining applause!
10. The Full Glitter
The golden glitter outfit is a fan-favorite, and it's easy to see why.
Share This Post