Koreans Chose Which TOP Four K-Dramas Have The Best Couples
Cute couples everywhere.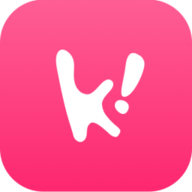 With dozens of dramas released every year with adorable couples, here are the four that Koreans believe have the best duos.
4. Goblin (2017)
Released in late 2016 and airing until early 2017, Goblin stole the hearts of K-Drama fans worldwide. The chemistry between Kim Shin (played by Gong Yoo) and Ji Eun Tak (played by KimGoEun) made fans' hearts flutter, with people wanted their immortal goblin of their own!
3. Reply 1997 (2012)
Many people can relate to this drama, which talks about a high school fangirl and her love for H.O.T.Sung Shi Won (played by Jung Eun Ji) and Yoon Yoon Je (played by Seo In Guk)'s chemistry had people around the world jealous, with people saying that wanted a boyfriend just as smart and quiet as him back when they were in high school.
2. Fight For My Way (2017)
Everybody loved an underdog story, which is why so many people loved and related to this drama. Many people found the chemistry between Ko Dong Man (played by Park Seo Joon) and Choi Ae Ra (played by Kim Ji Won) precious, with people touched how they love while still chasing their dreams.
1. My Love From The Star (2014)
After Do Min Joon (played by Kim Soo Hyun) shaved Cheon Song Yi (played by Jun Ji Hyun) at a wedding, people have shipped them ever since. Also, fans always wanted their idols to fall in love, and seeing a top Hallyu star fall in love in a drama has touched the hearts of many.
Share This Post

Facebook

Twitter