2NE1's Minzy changes her image on "Mix & Match"
It looks as though the youngest member of 2NE1, Minzy, has become even more beautiful than before.On October 30th's episode of Mix & Match, Minzy of 2NE1 made an appearance on the show as a guest judge. On the episode, B.I and Bobby, the new members of YG Entertainment's rookie group iKON, Kim Jinhwan, and six other competitors came on the show to demonstrate their dancing skills.
B.I, along with Bobby and four other members, danced off to B.I's song "Shino Start", showing great performance. Minzy, member of 2NE1 and labelmates of iKON, stated that the team "showed great energy when starting off their stage performance, and they look like guys who are about to make something big." complimenting their dancing skills.
Minzy showed quite a different look on the episode of Mix & Match, showing more of a slender figure and prettier look. Check out the photo below: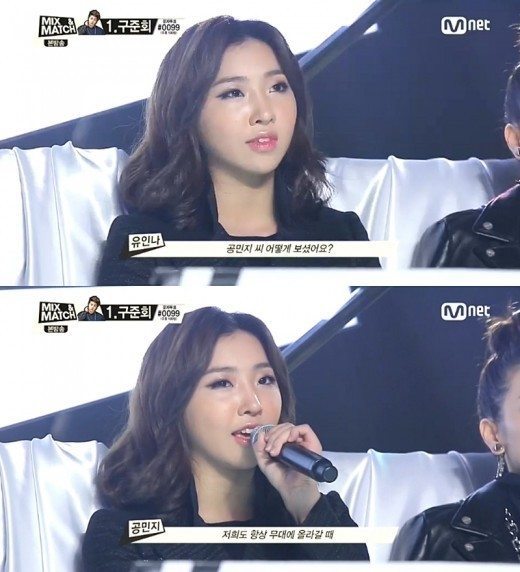 Source: TV Report
Share This Post